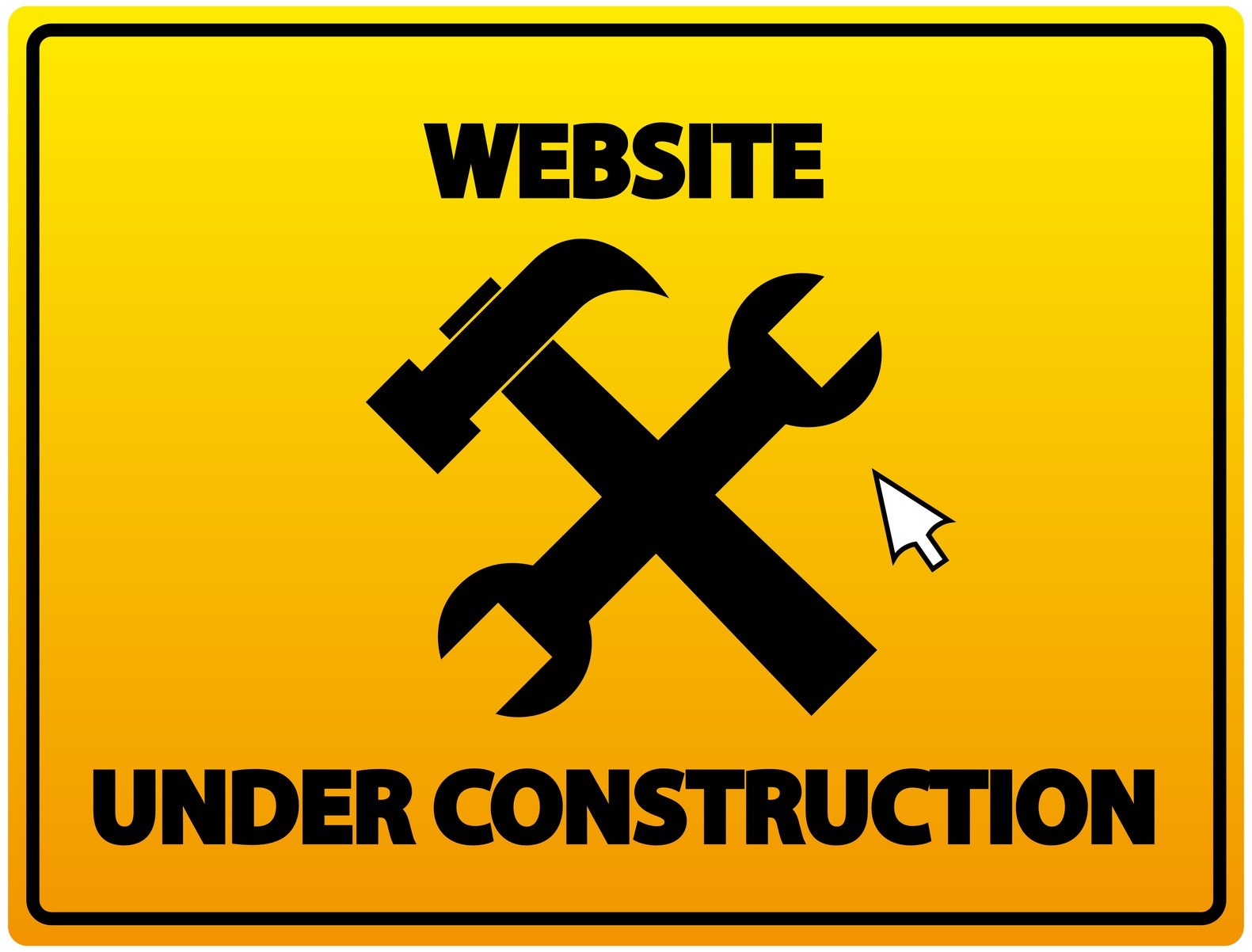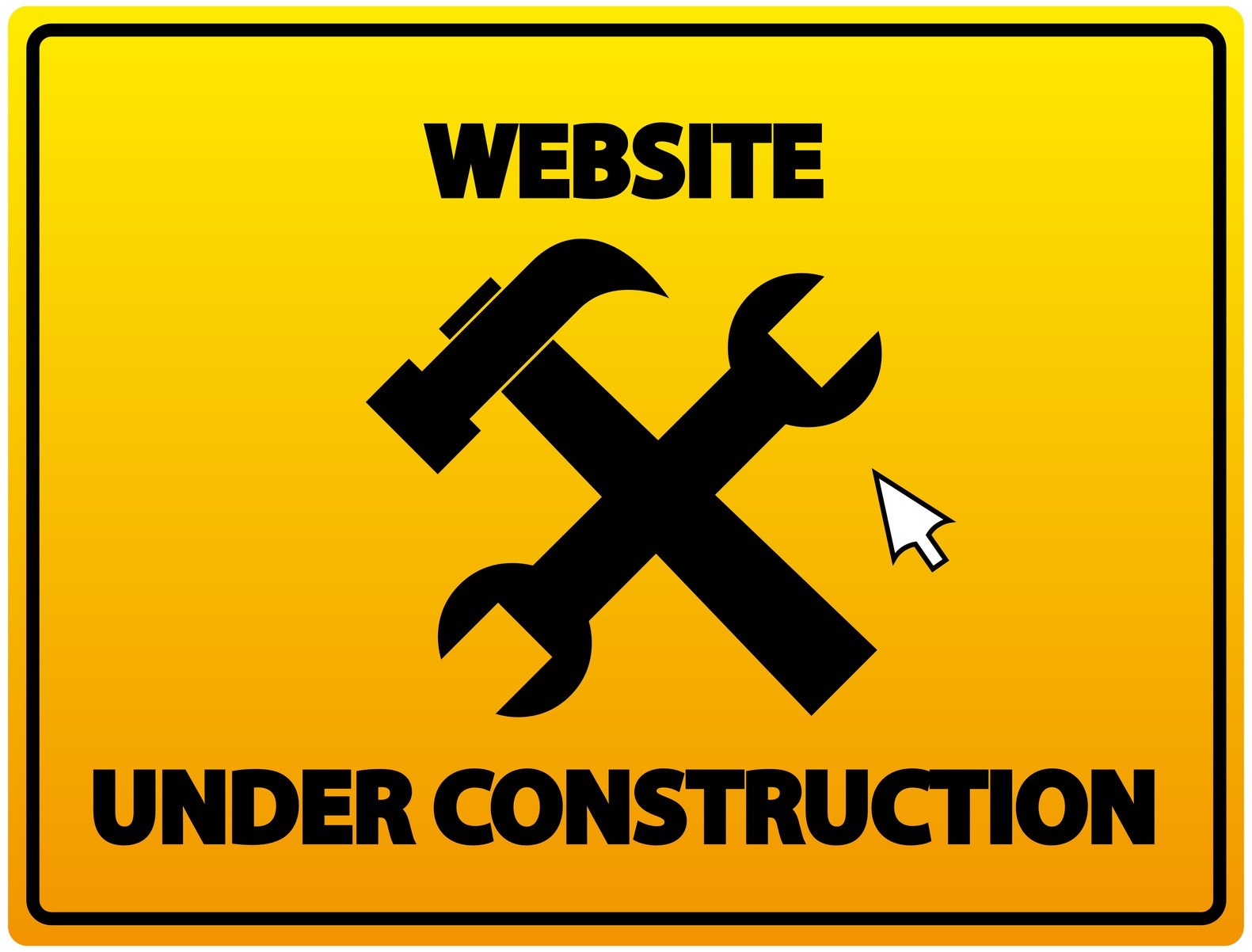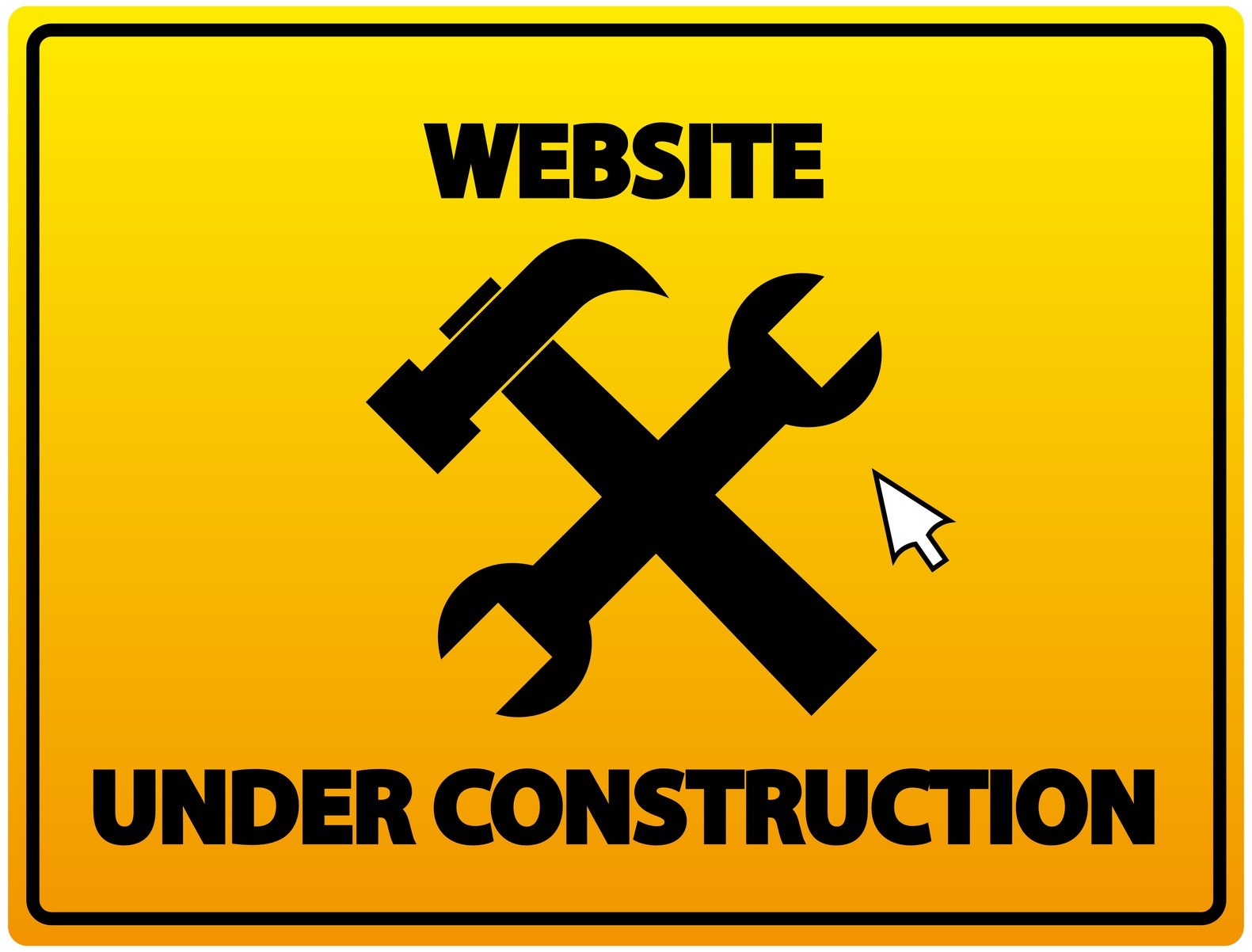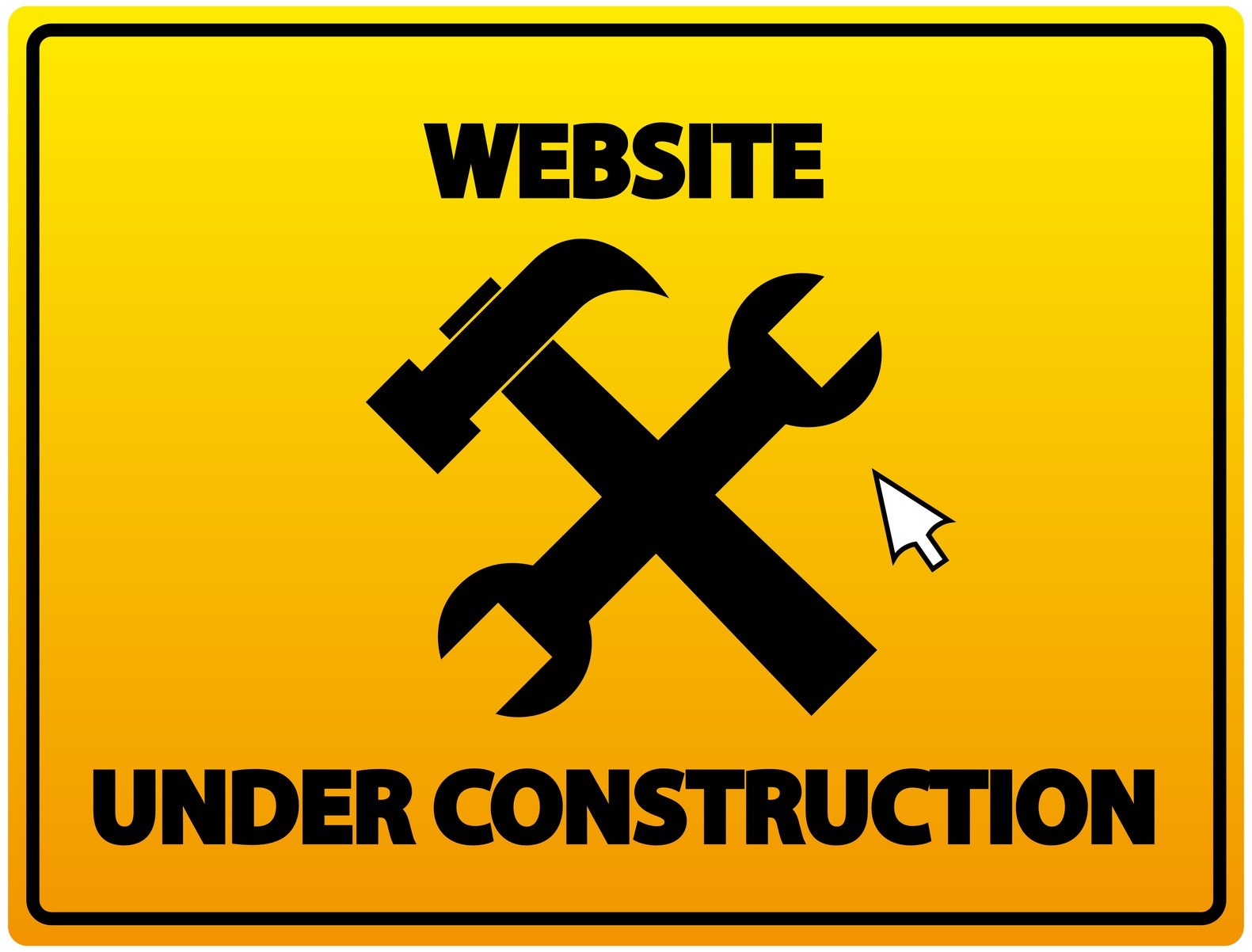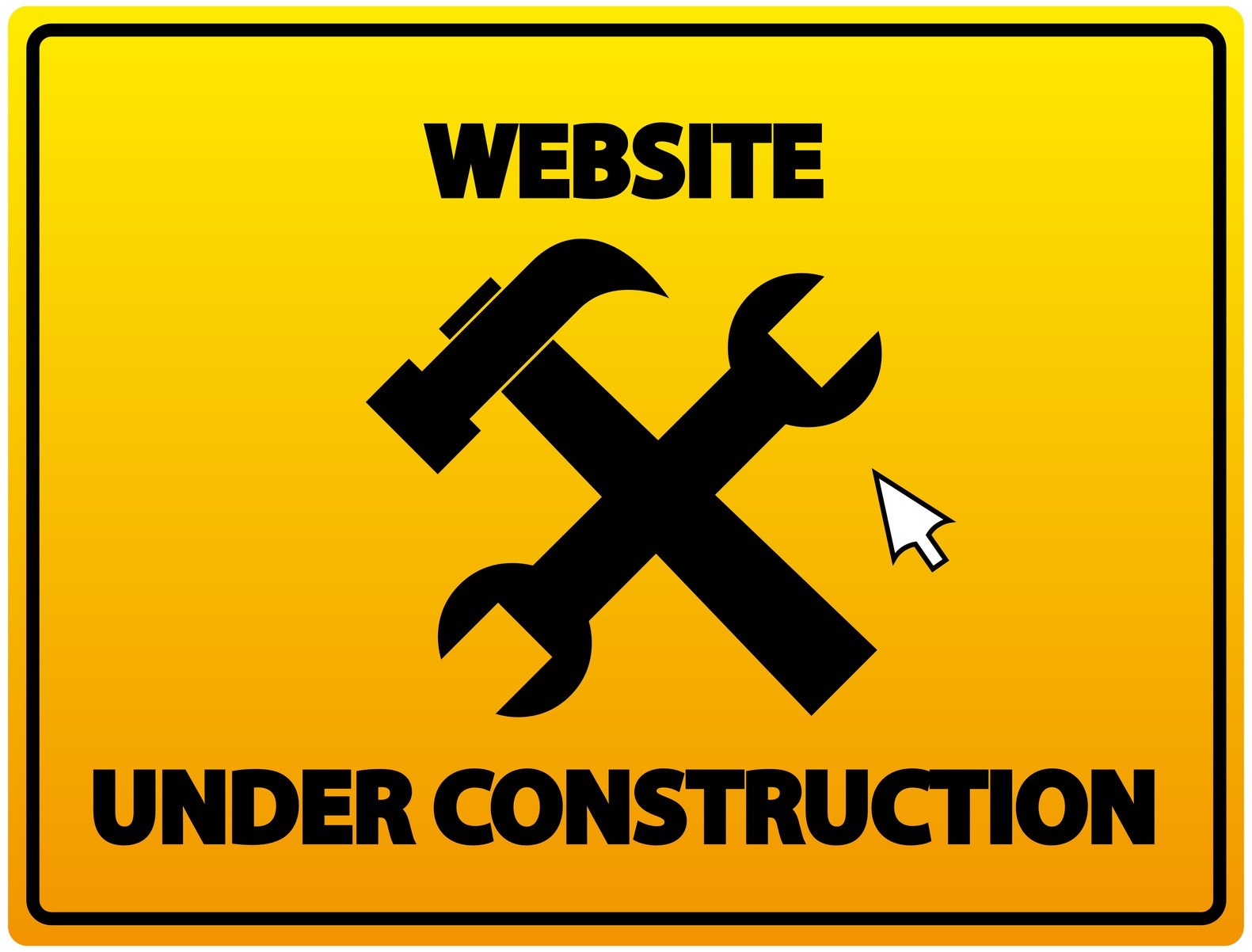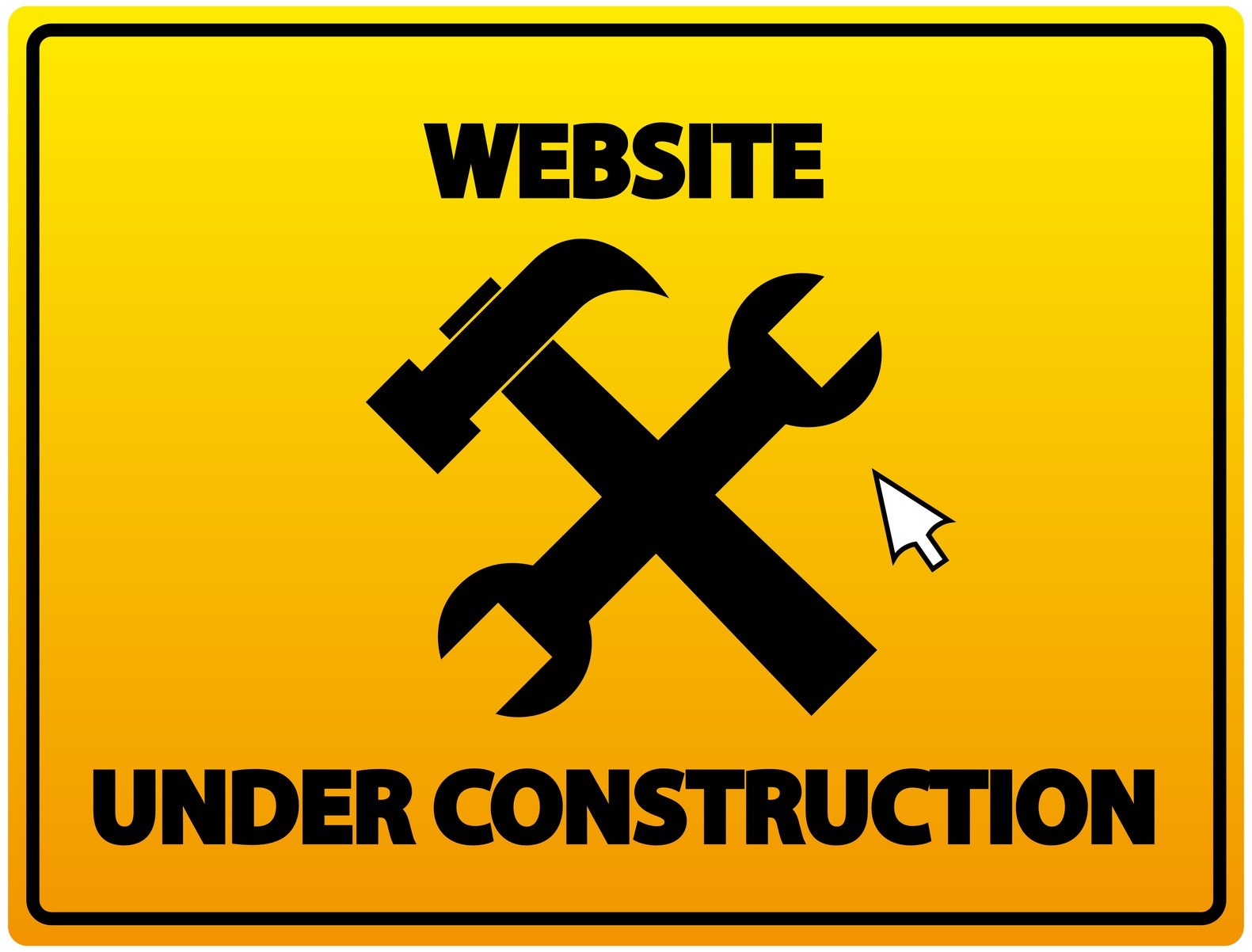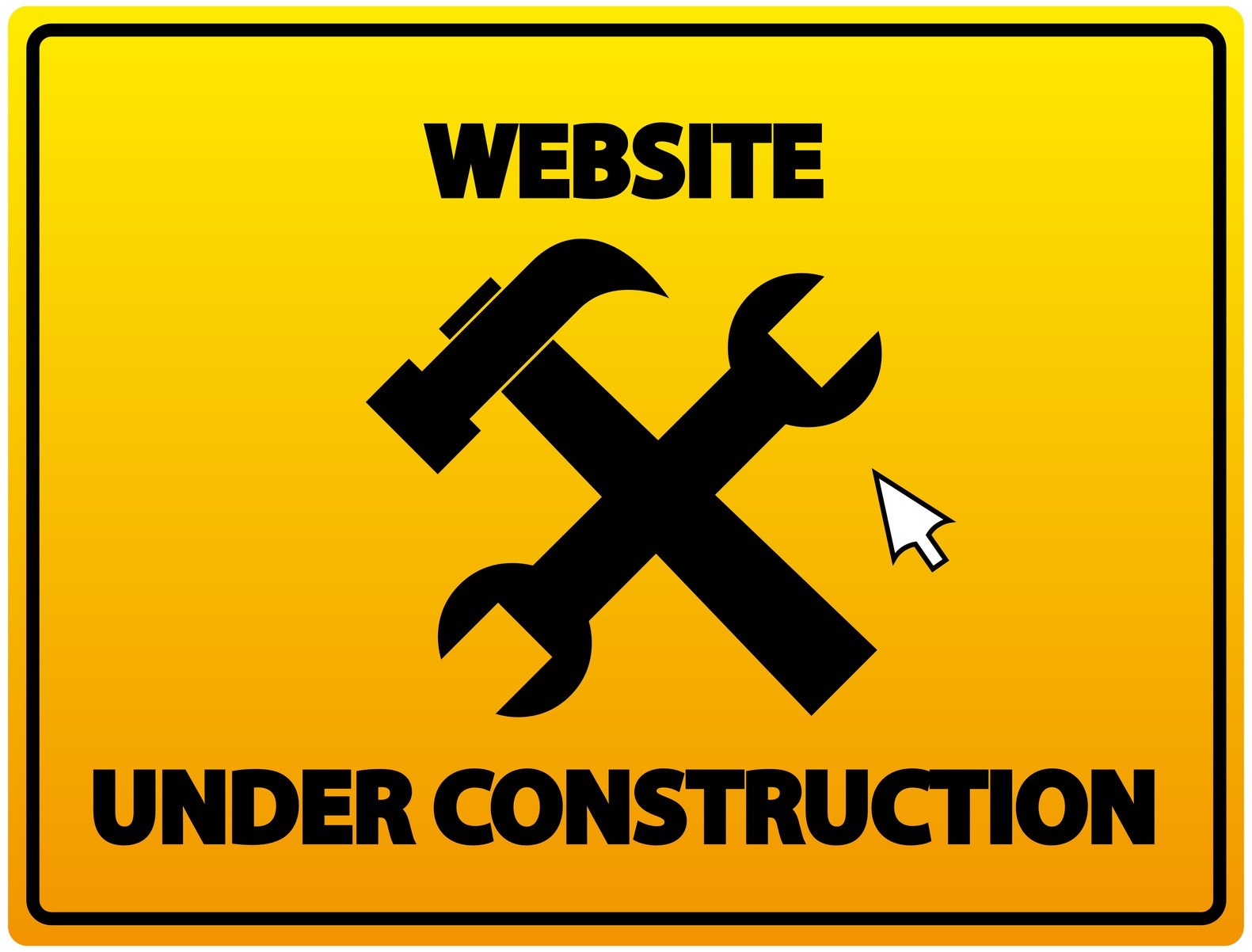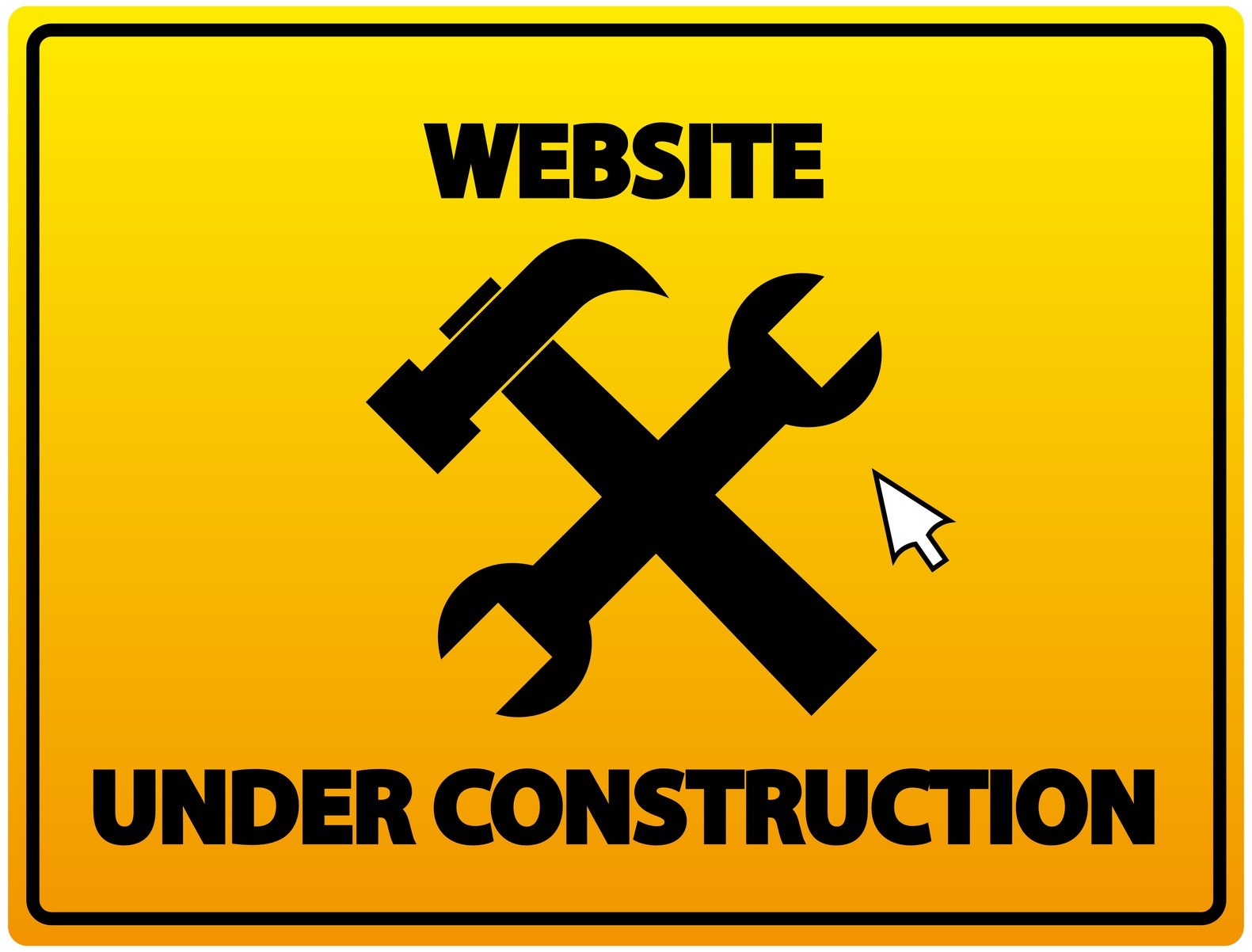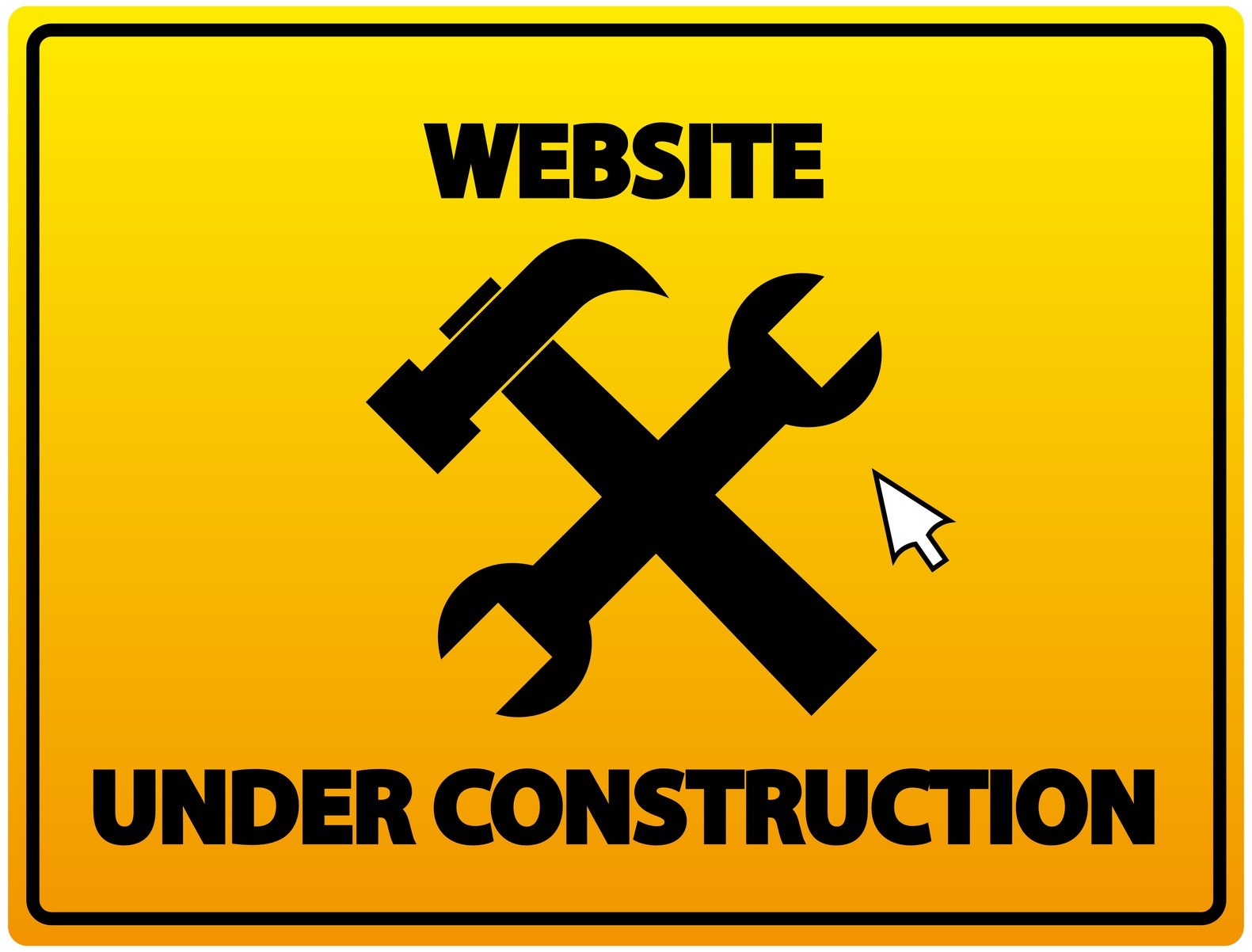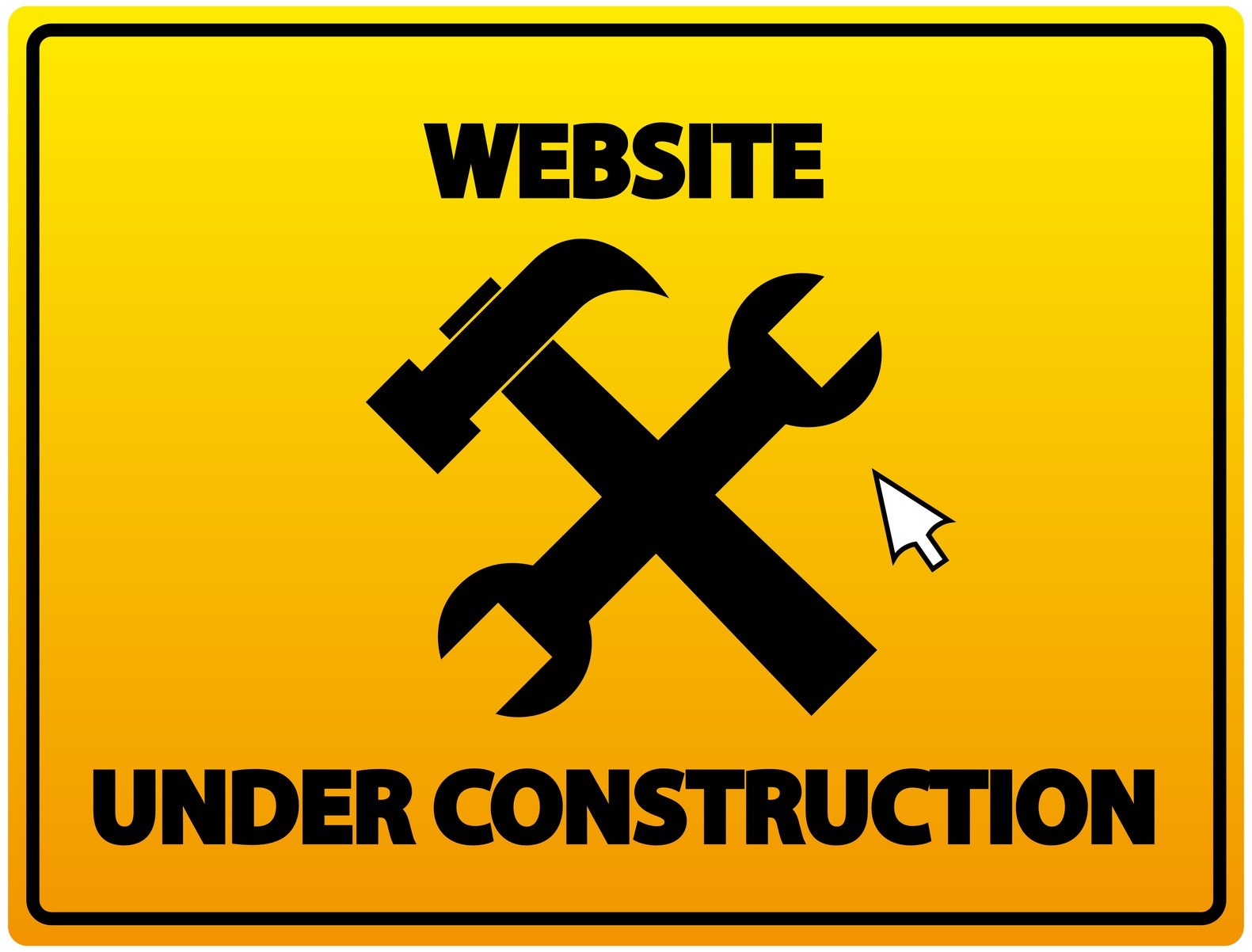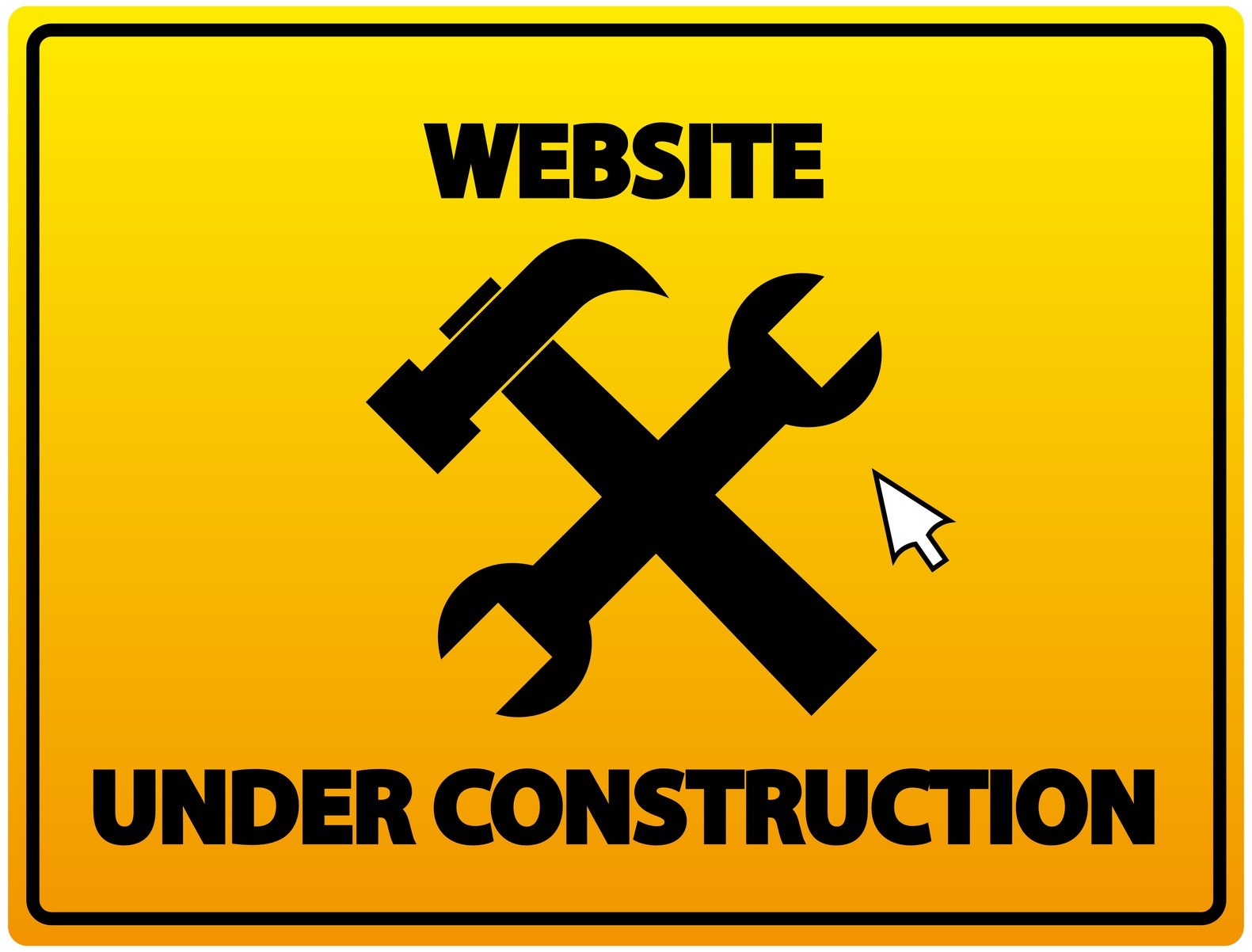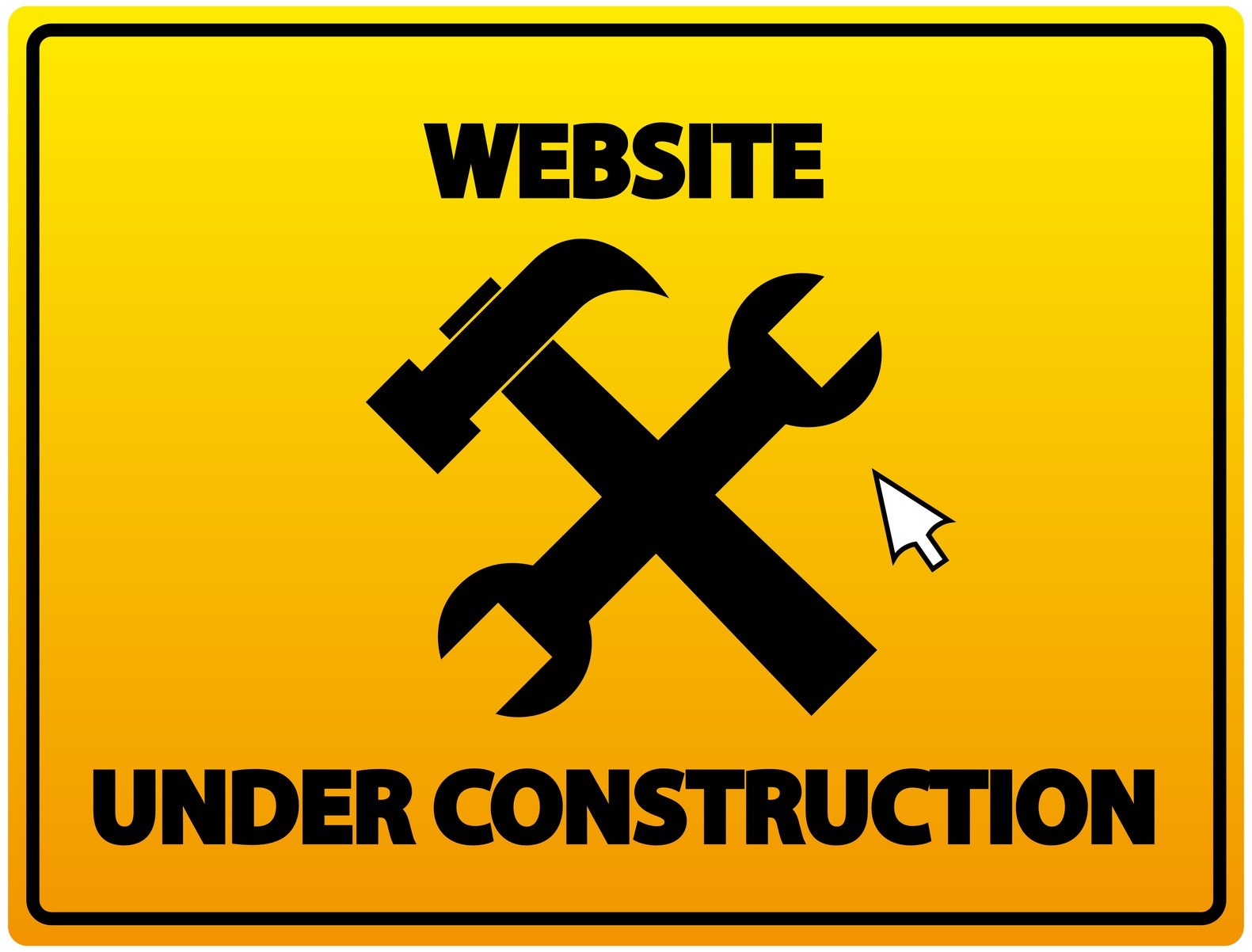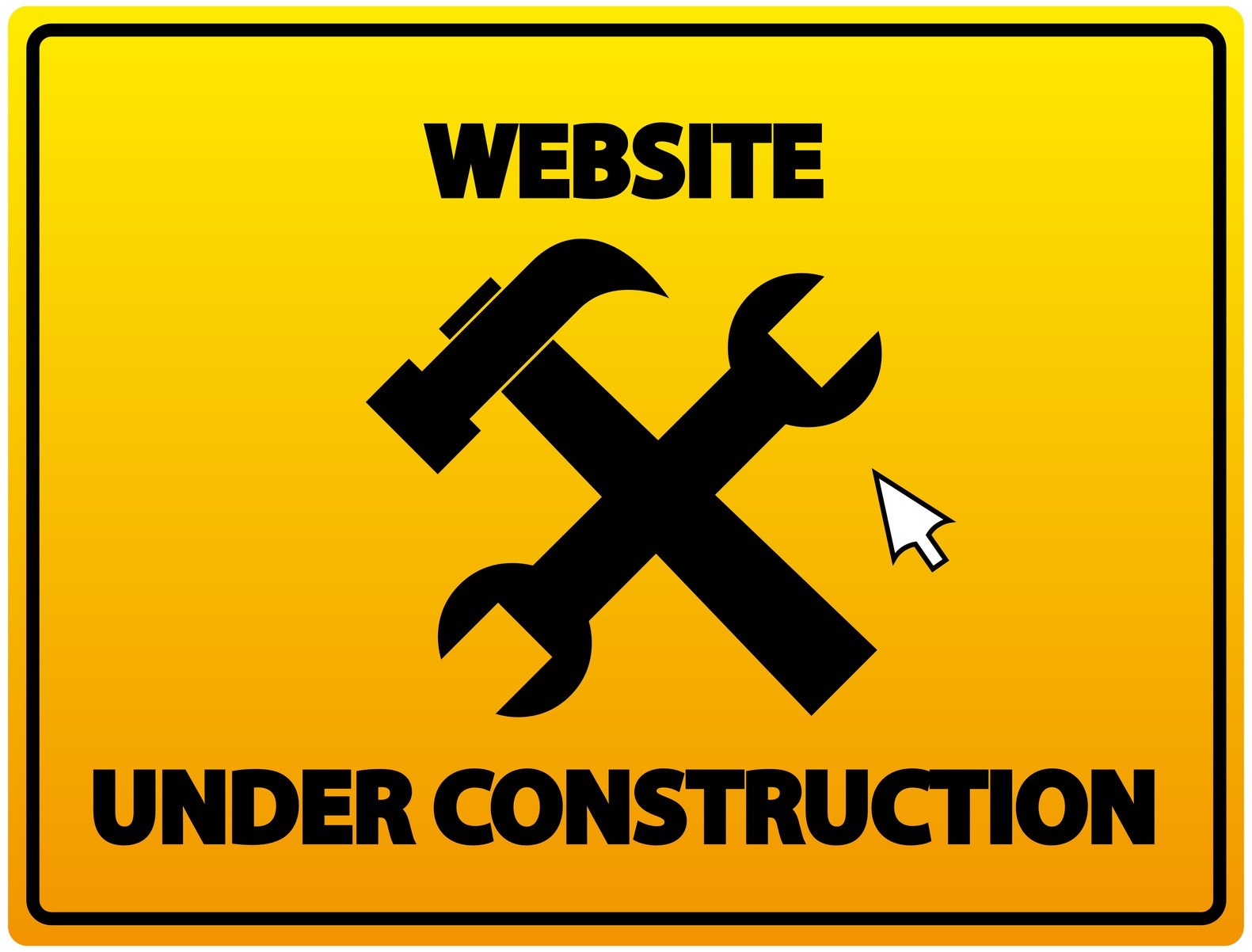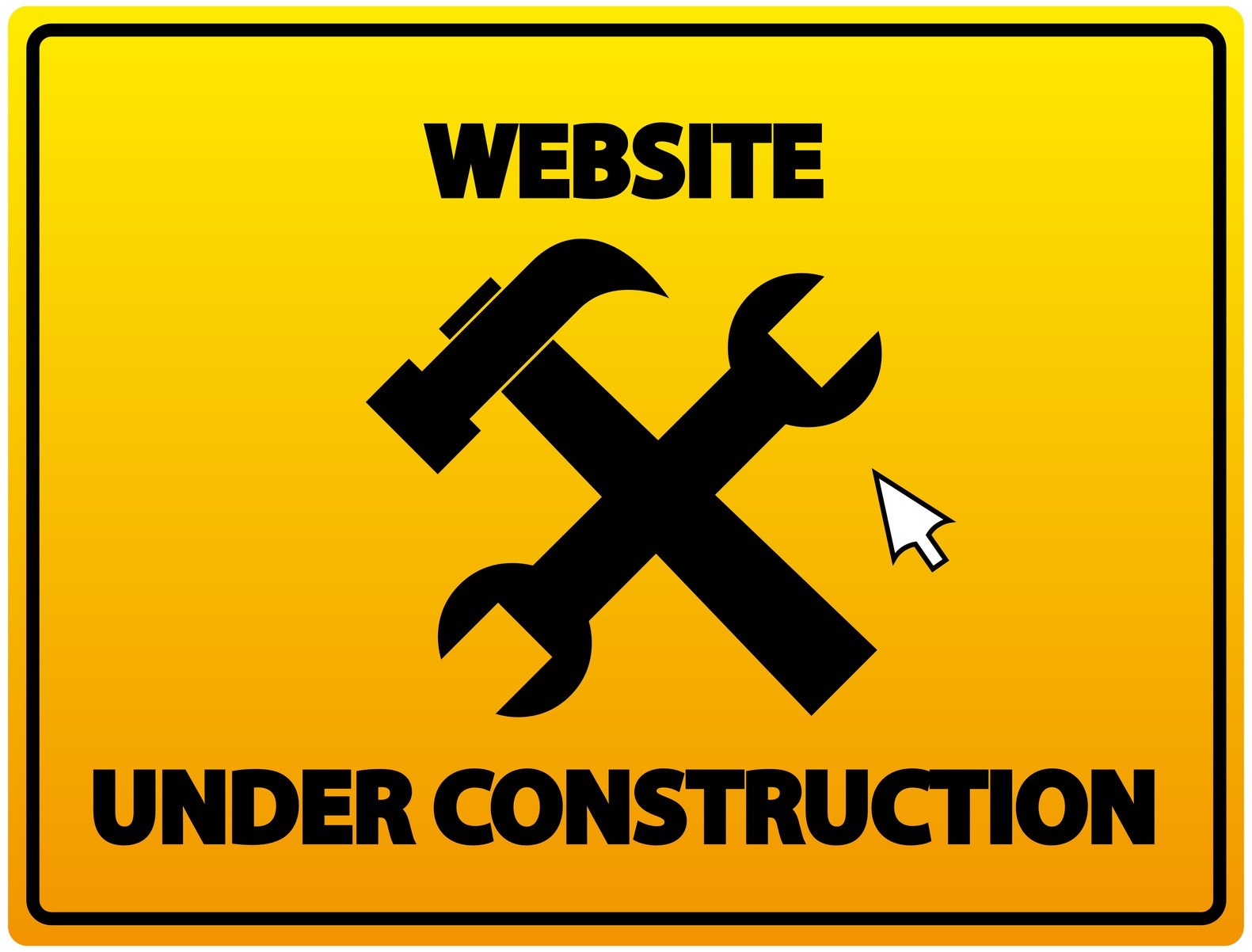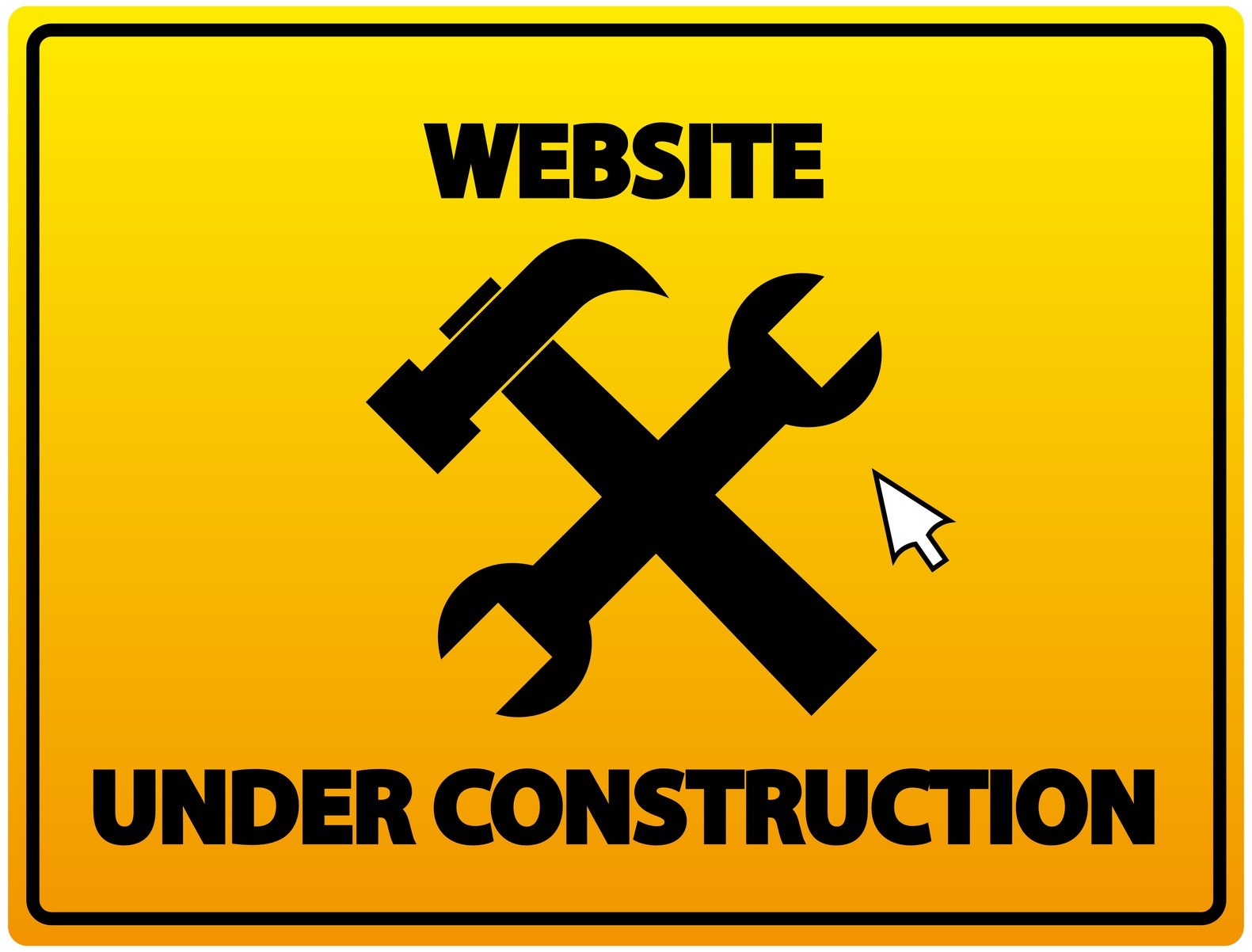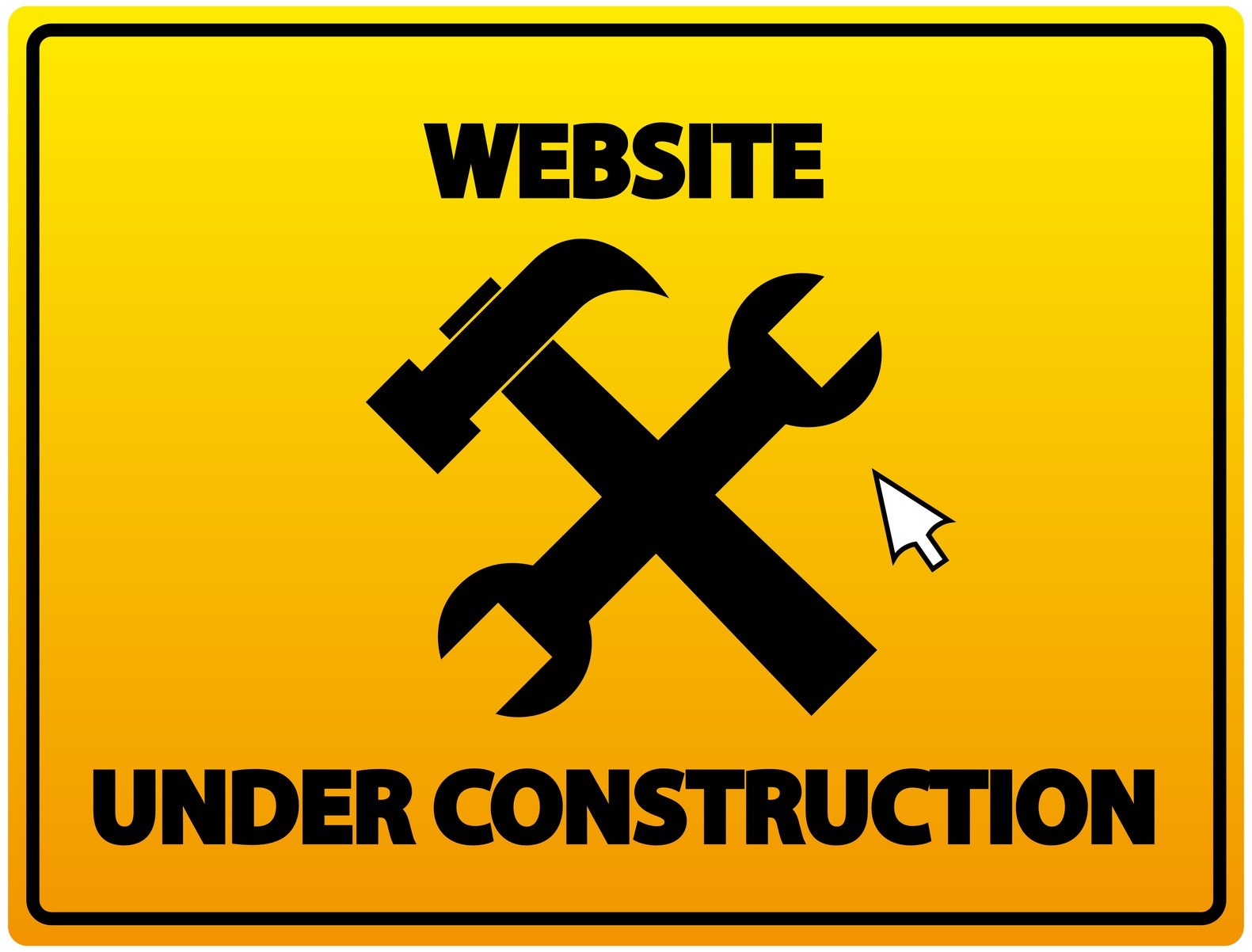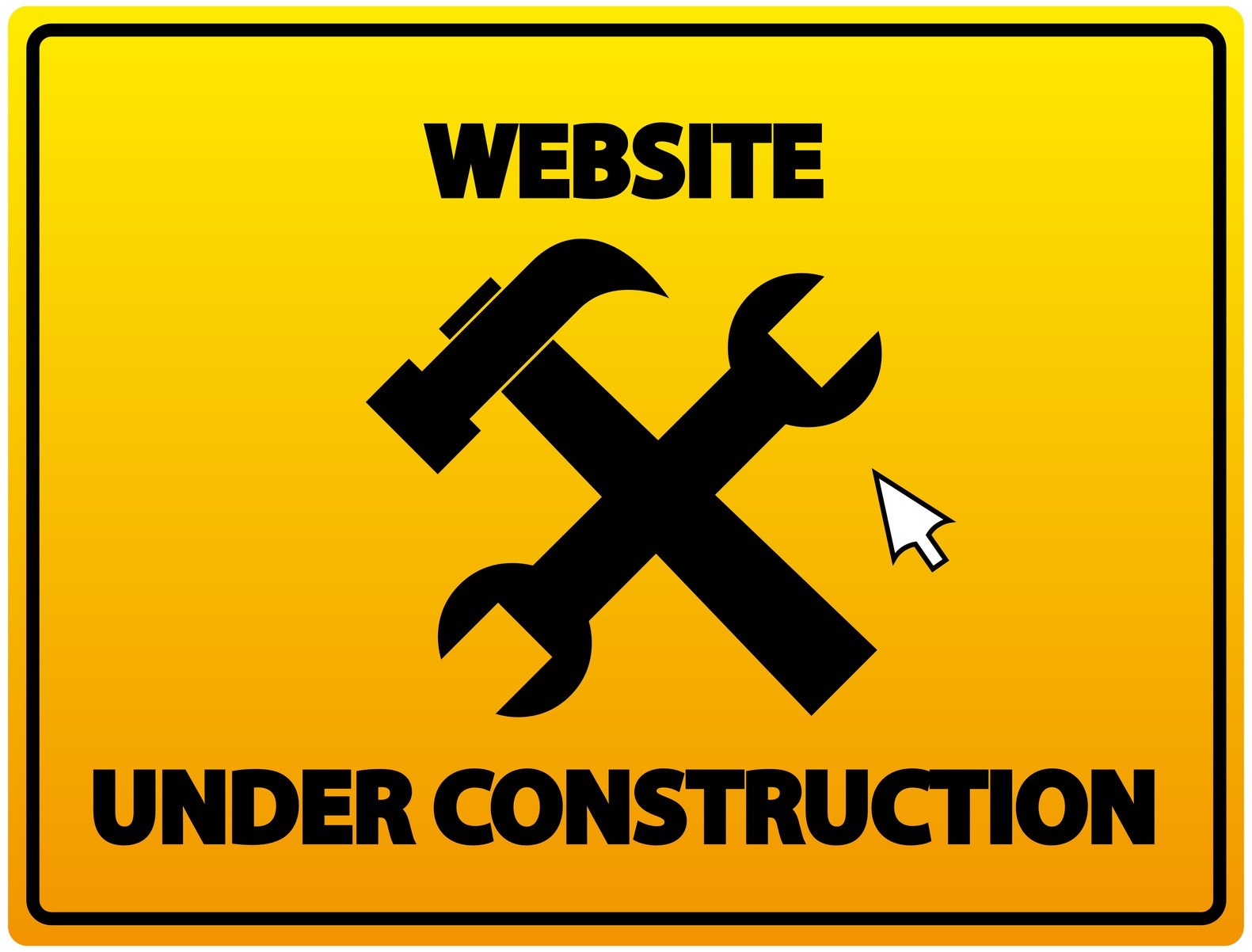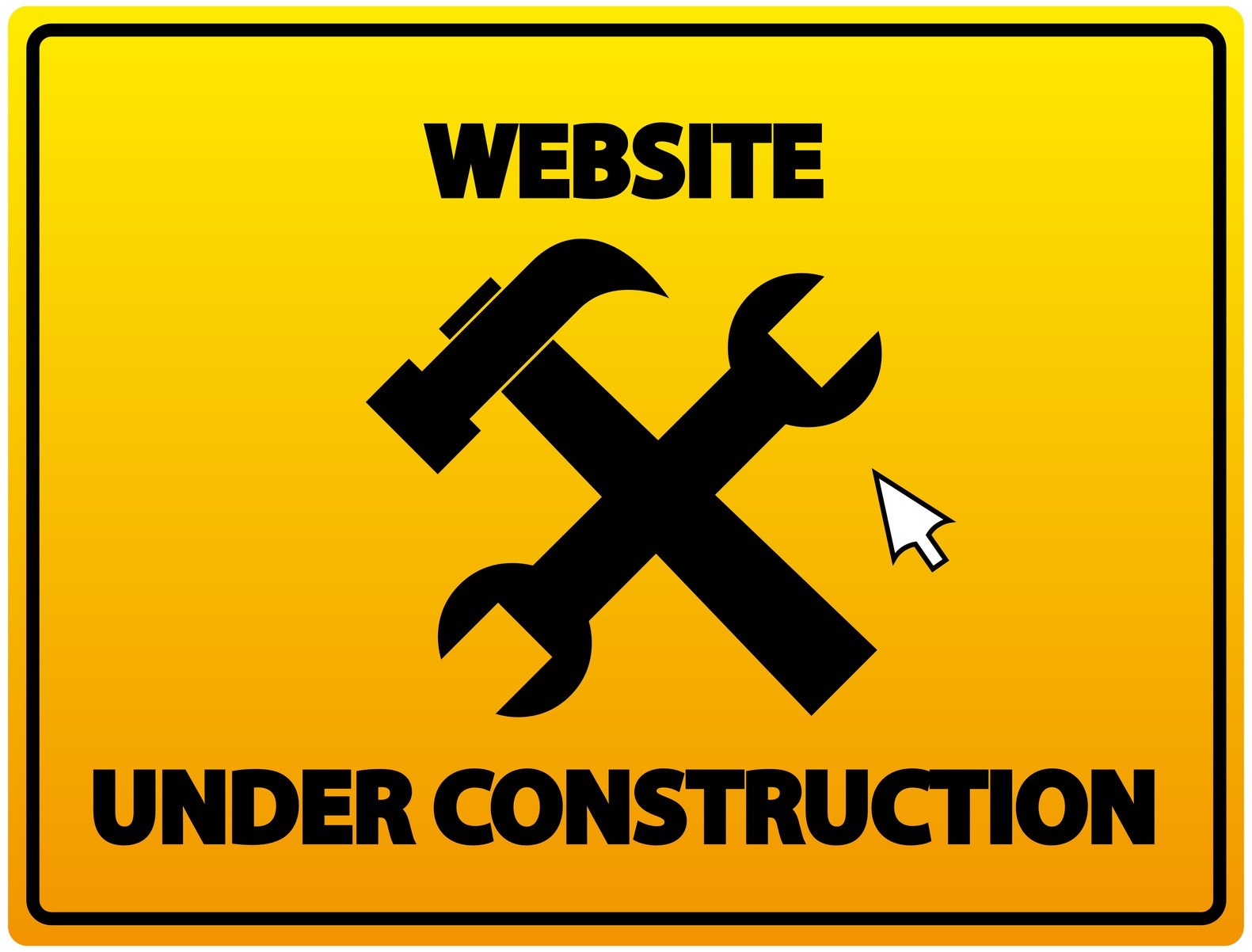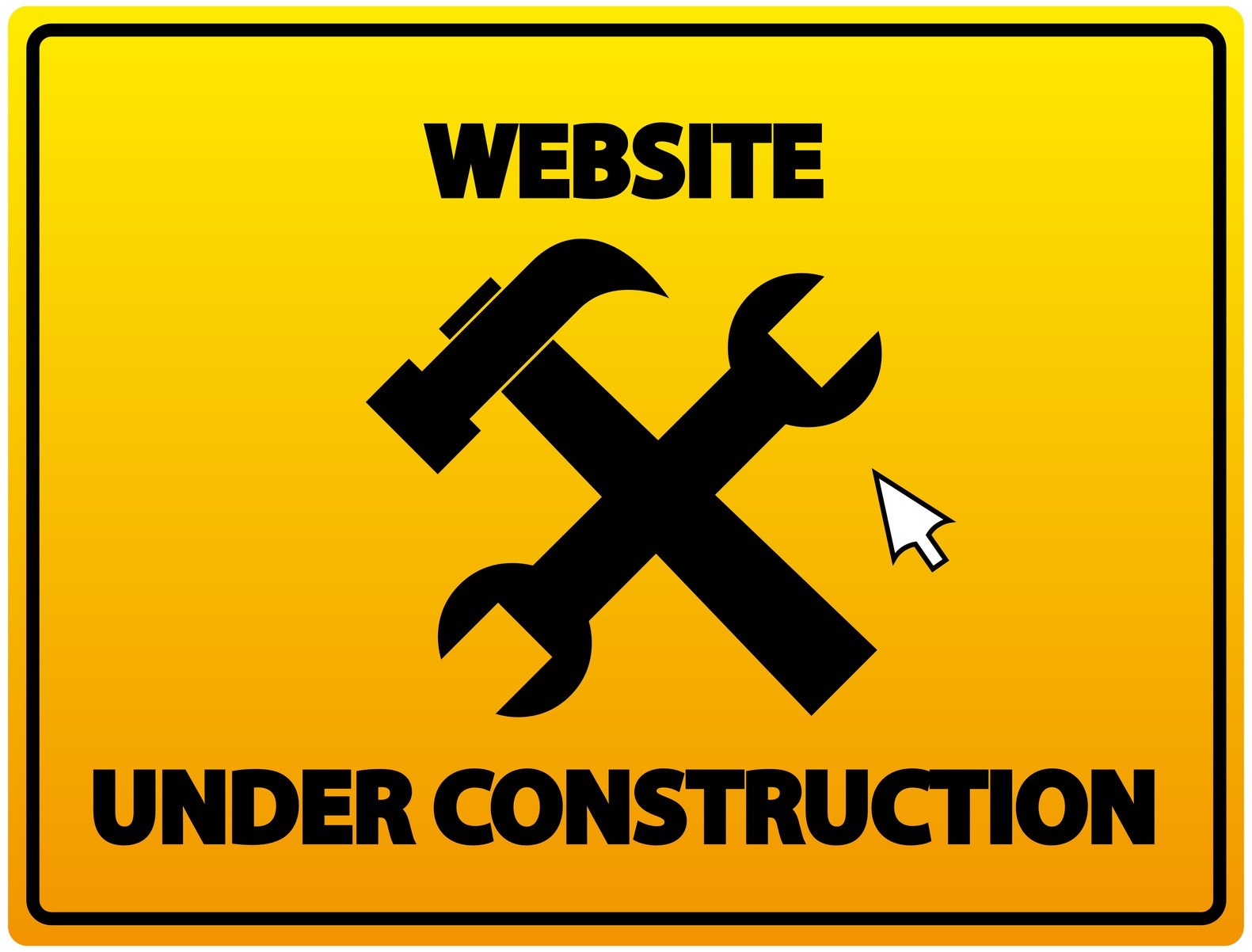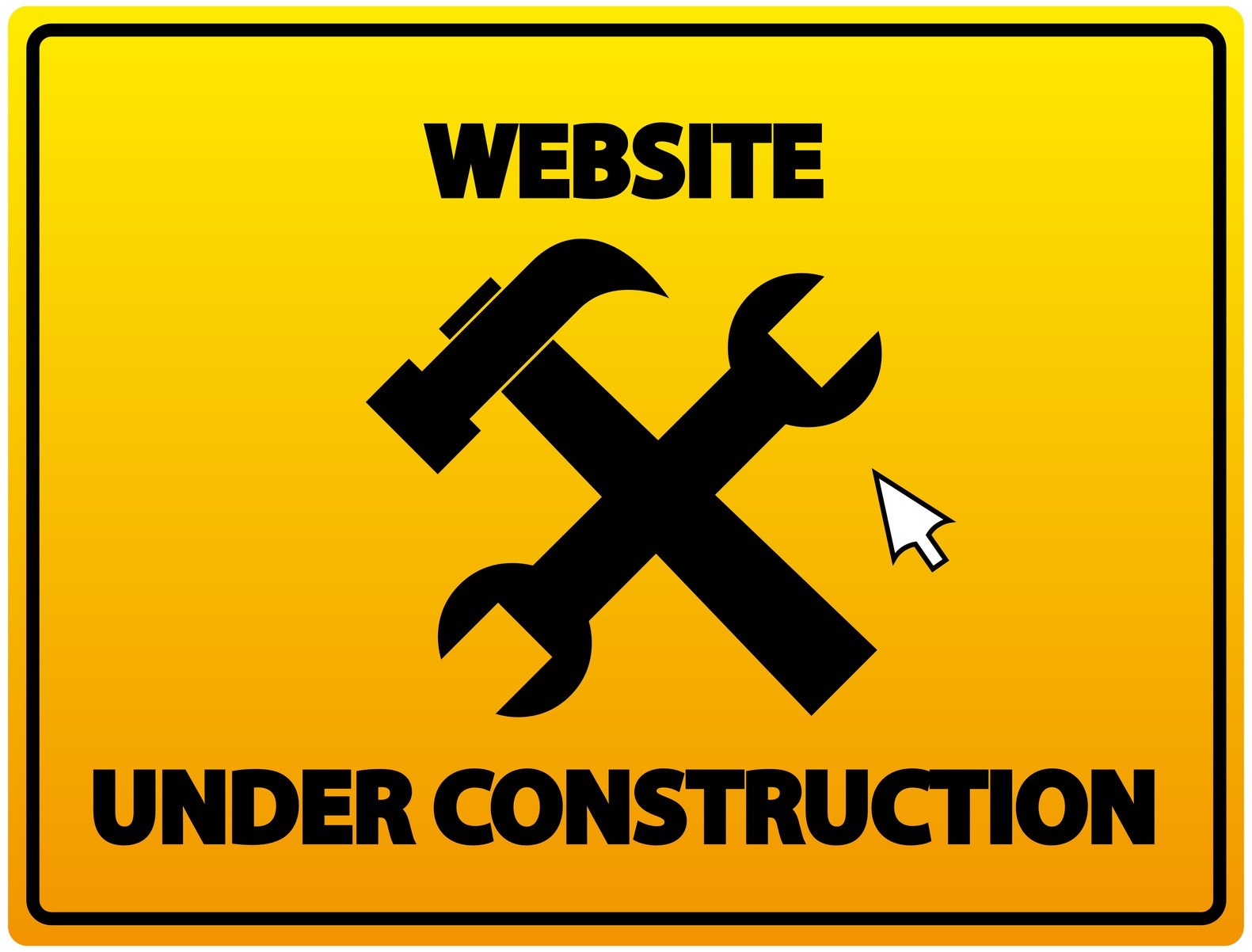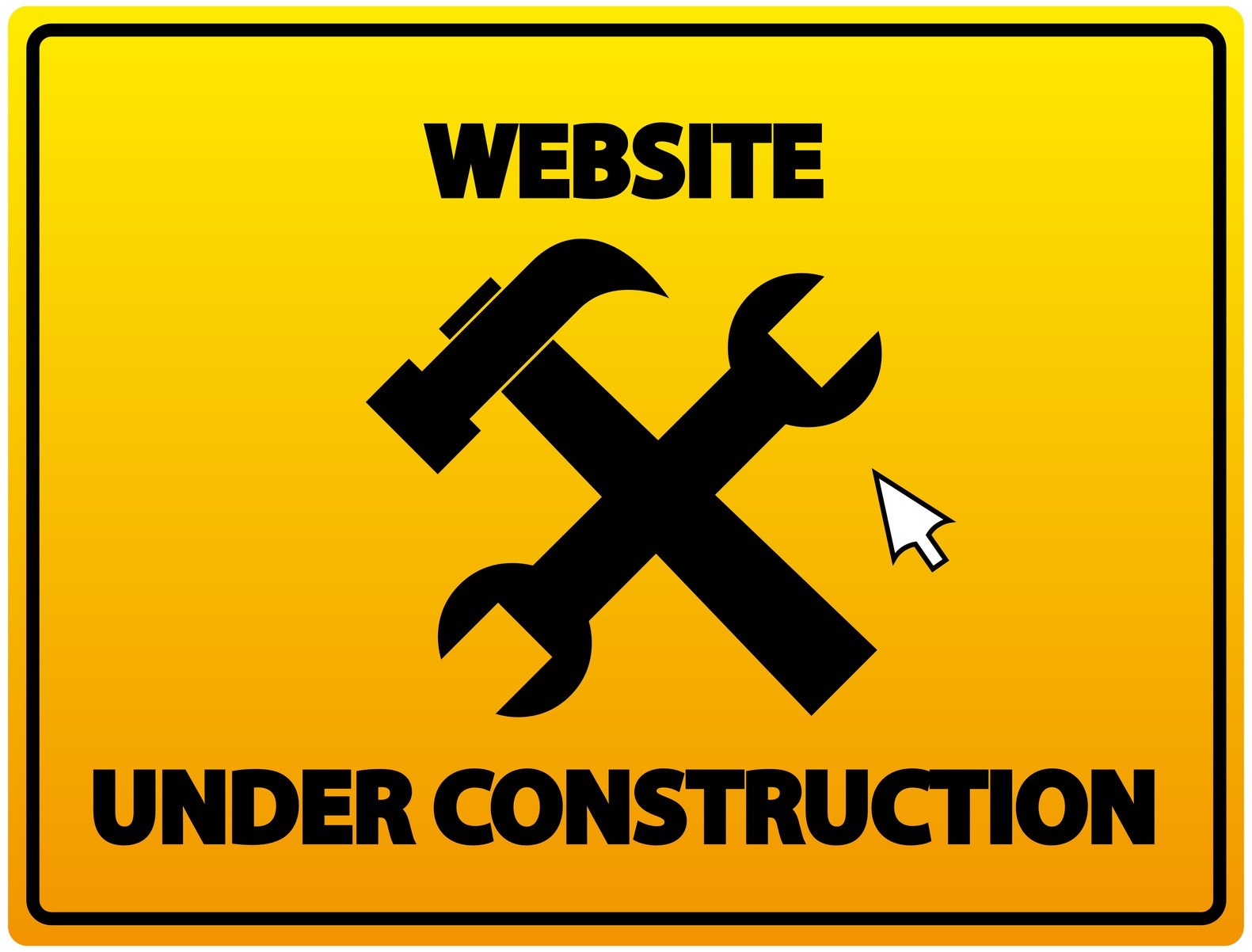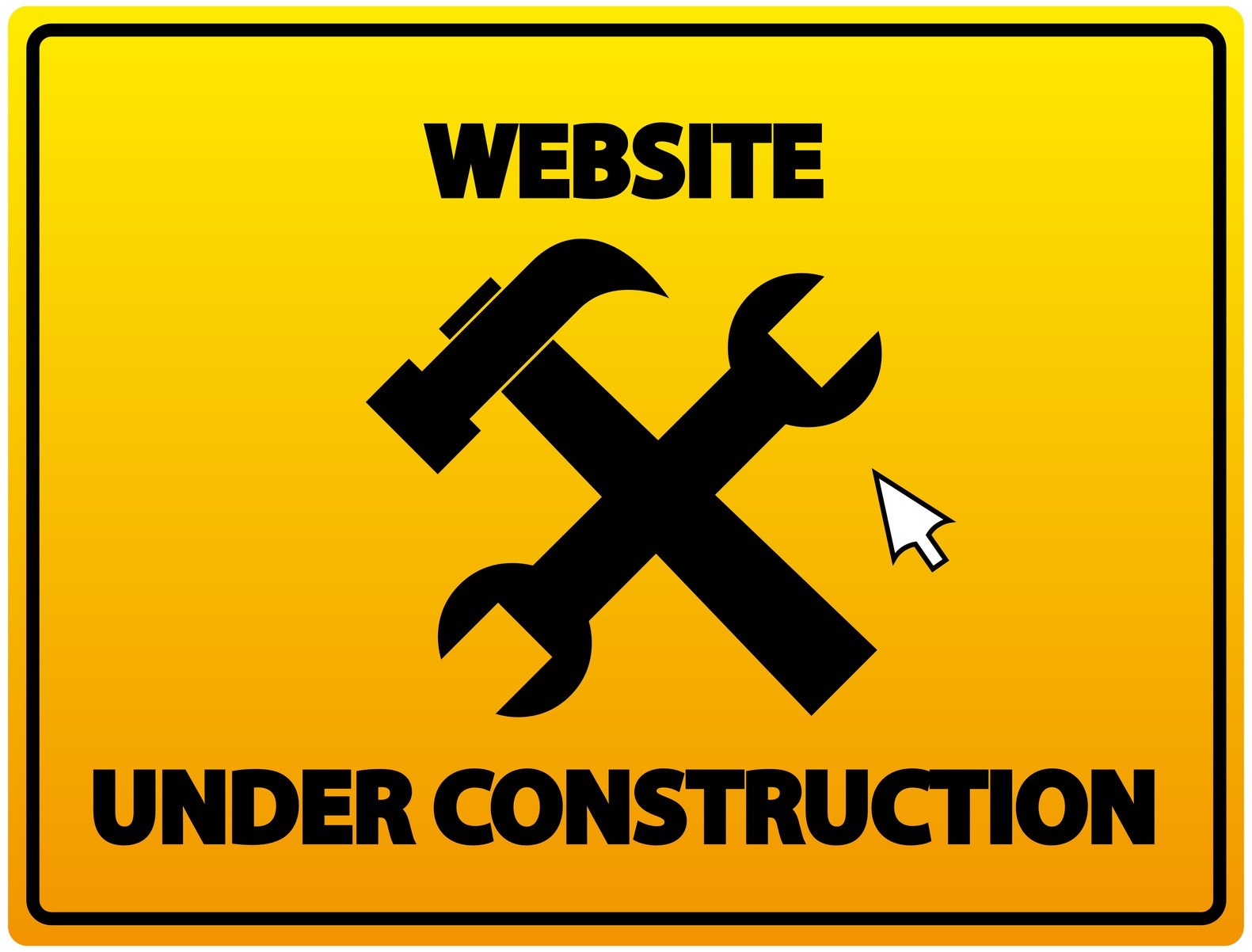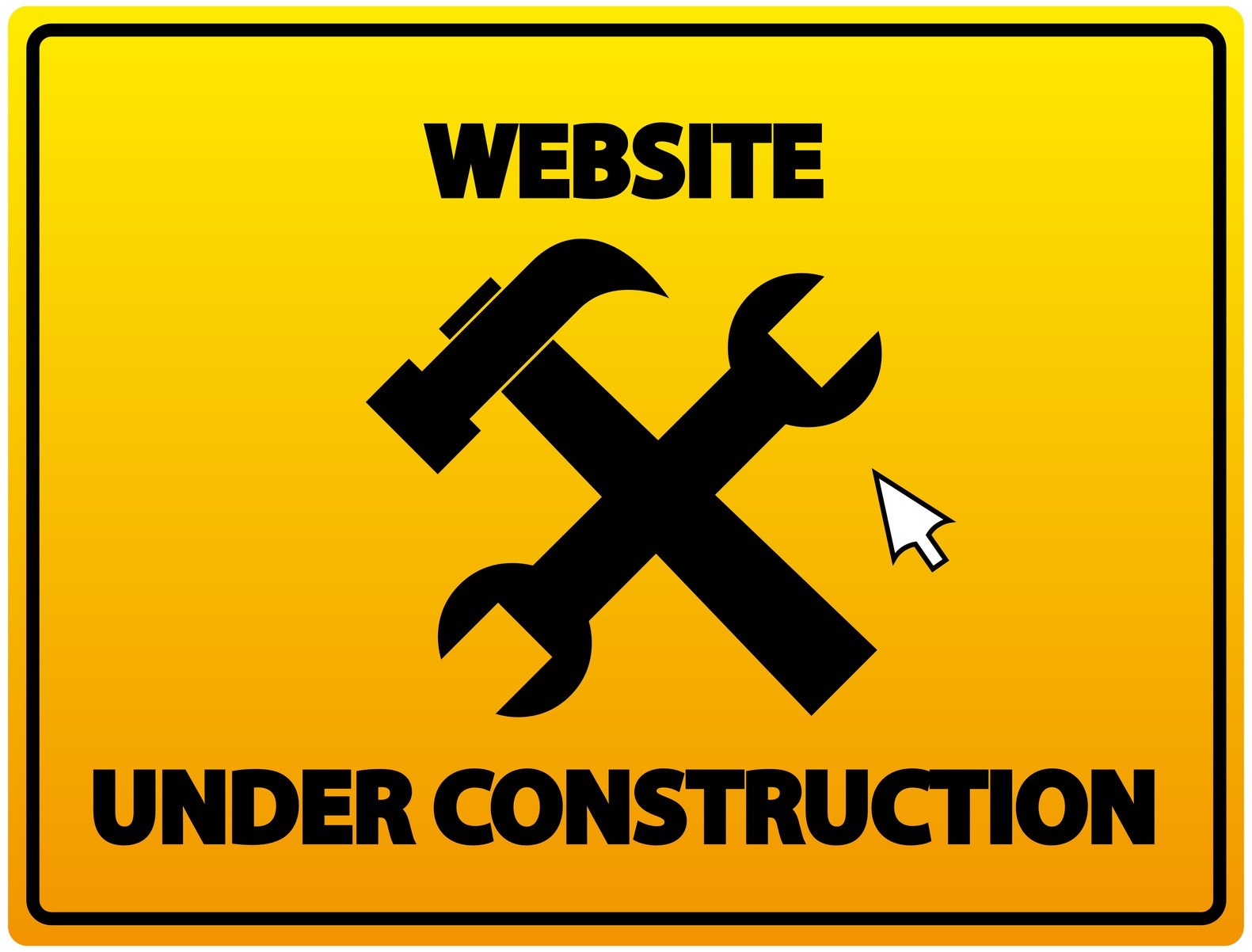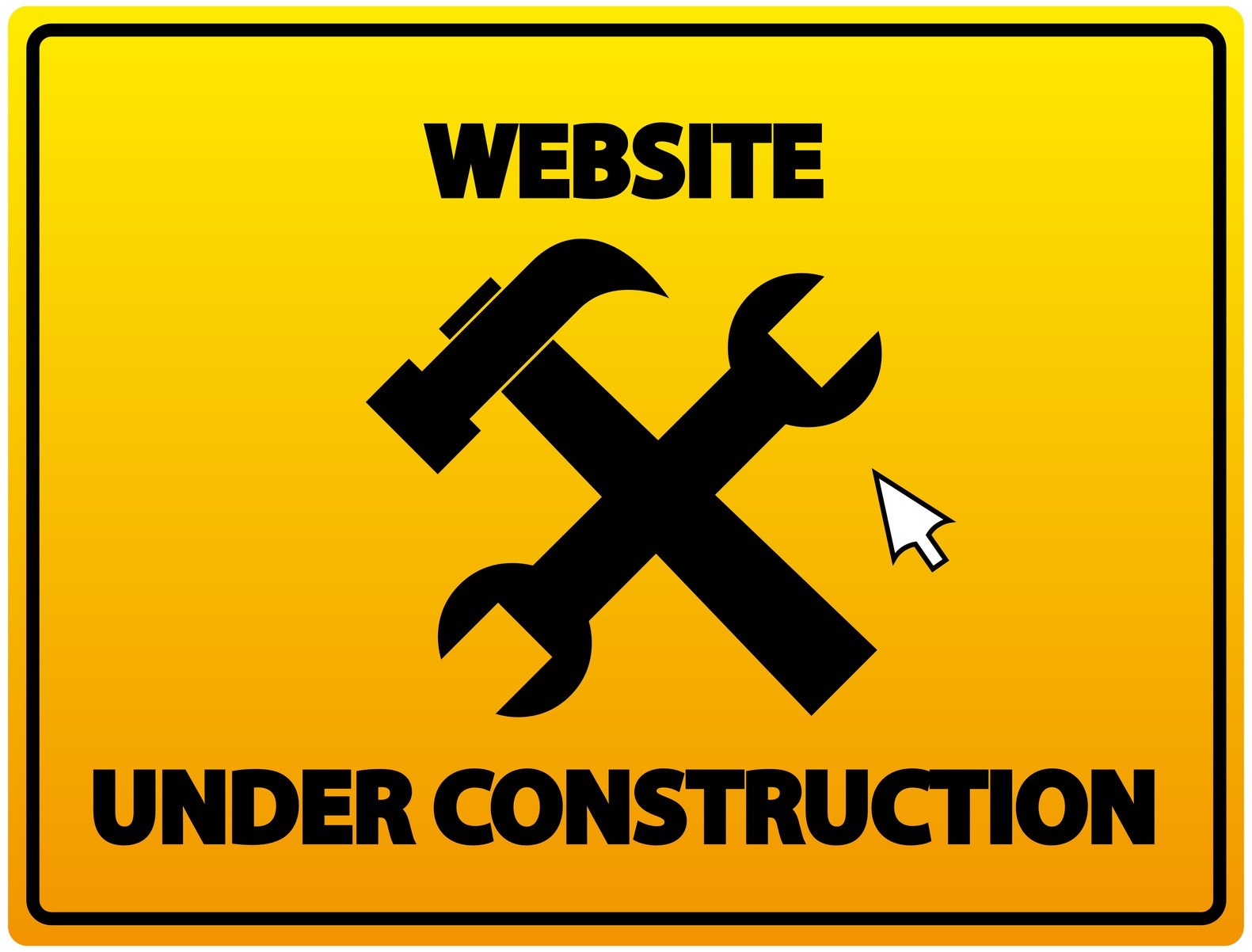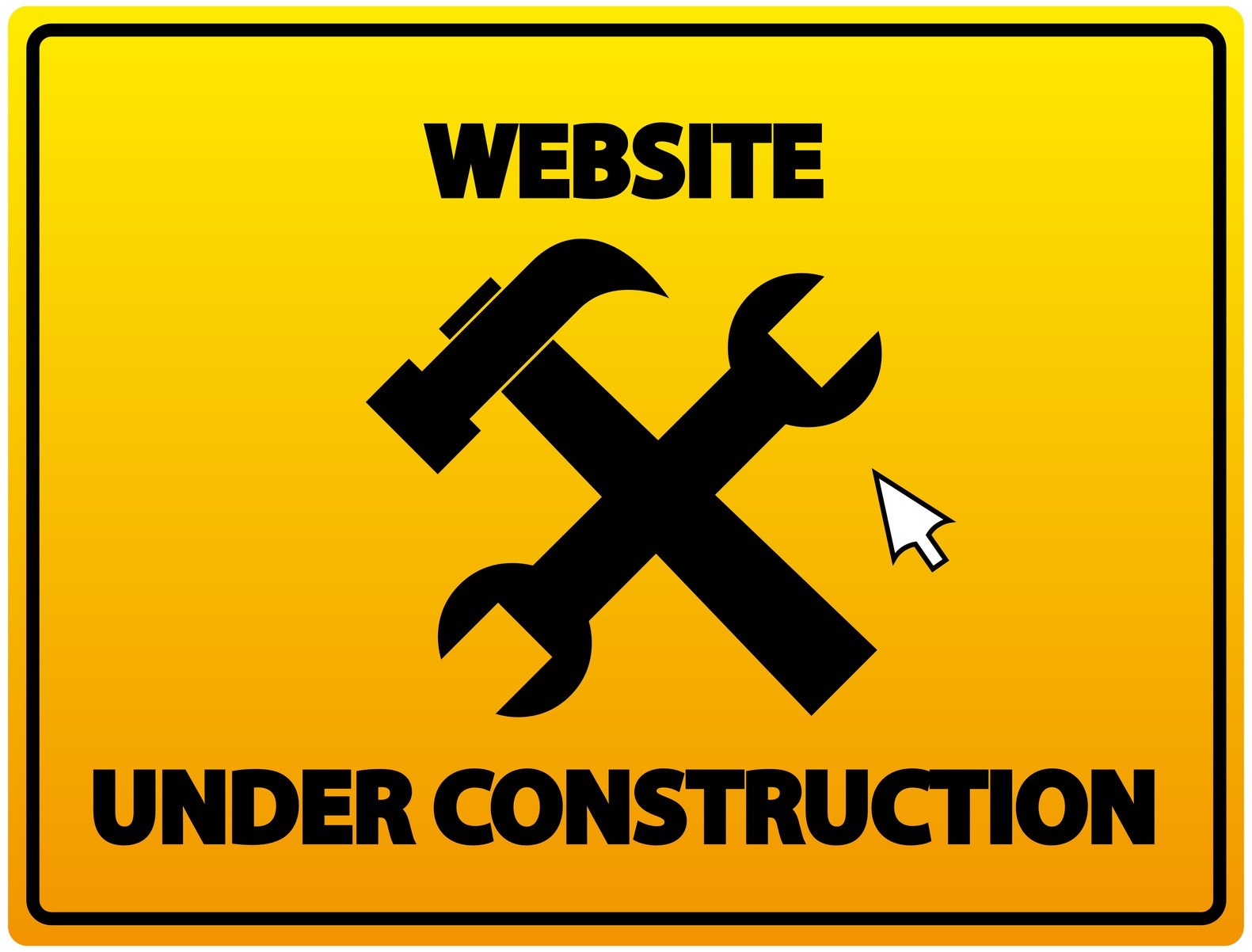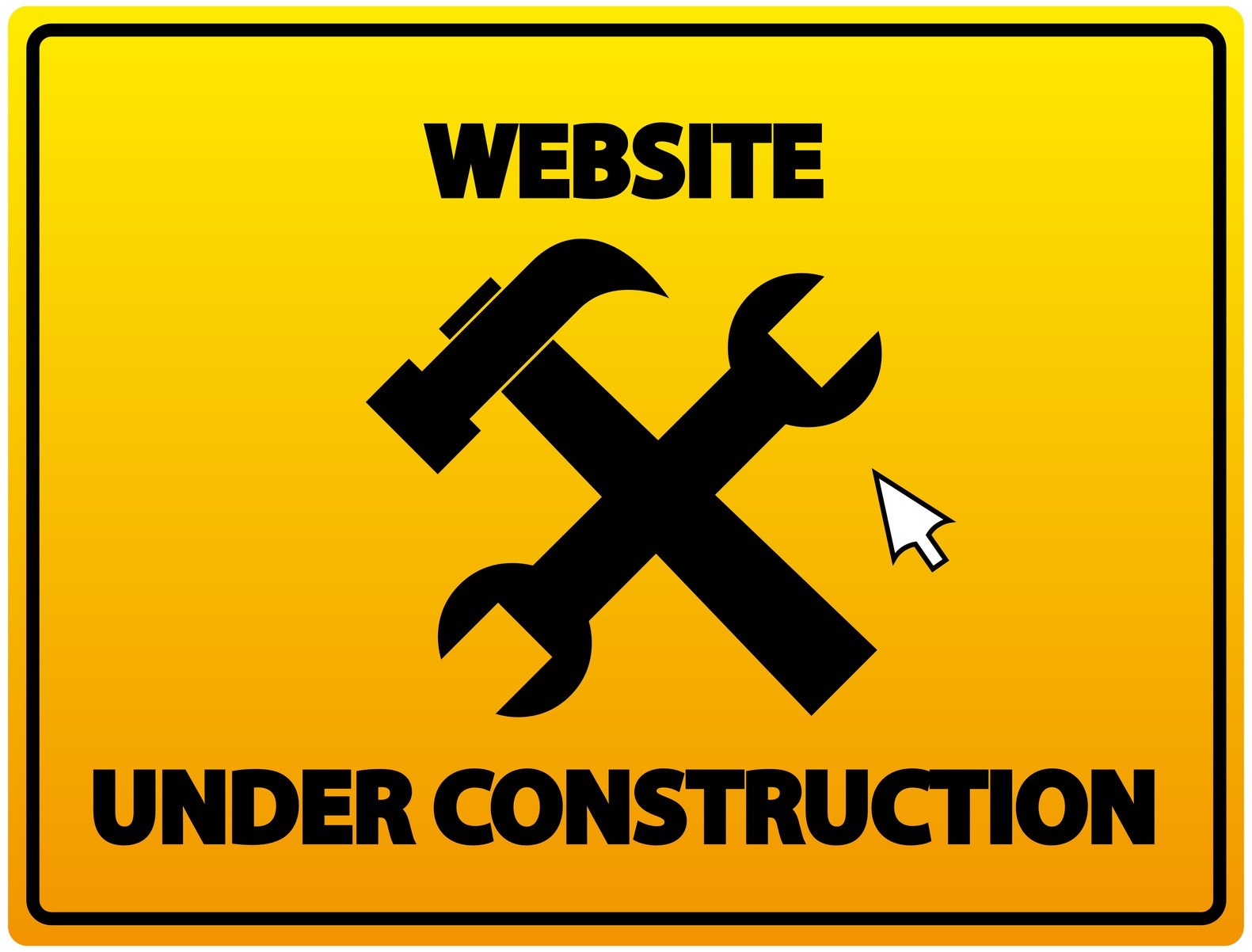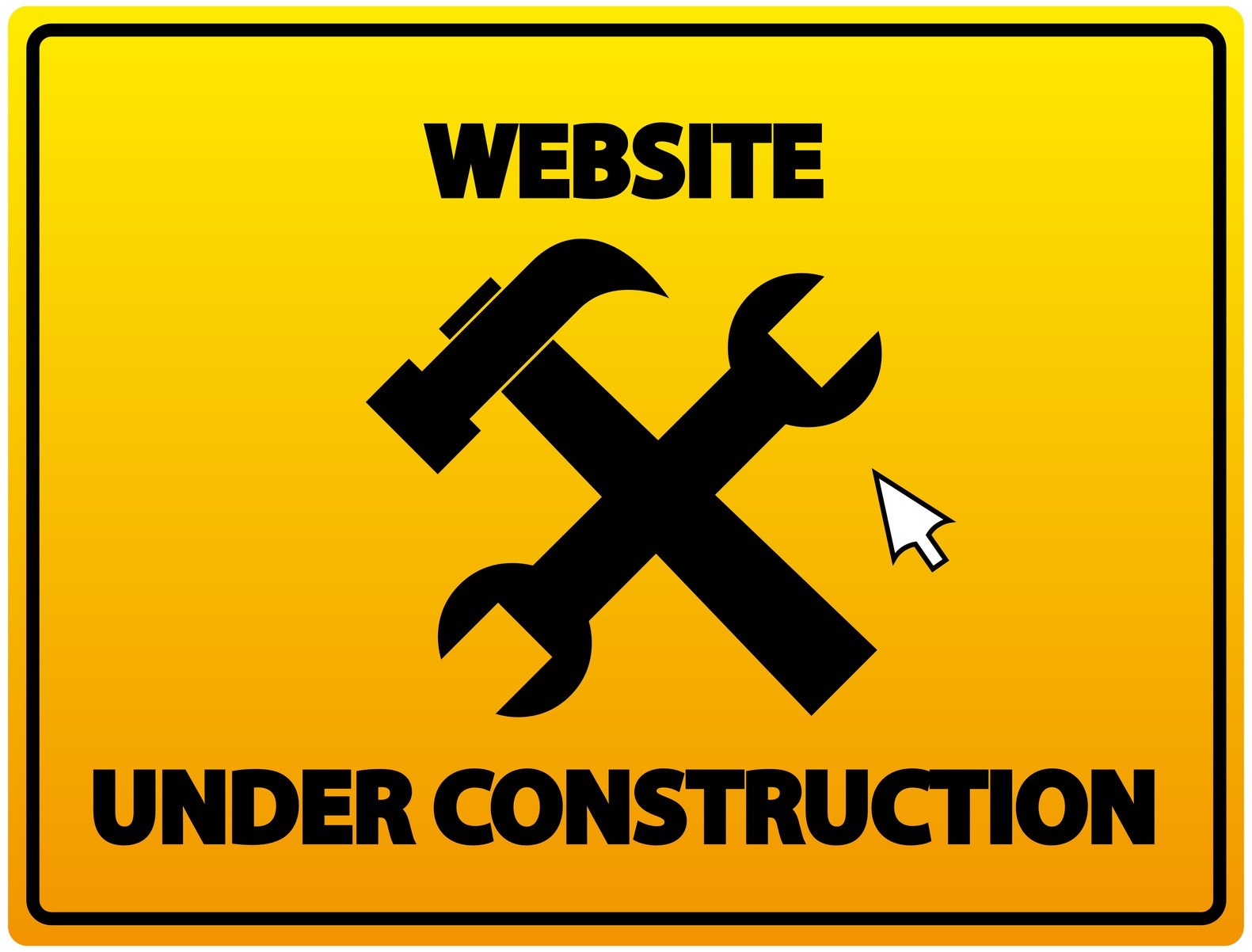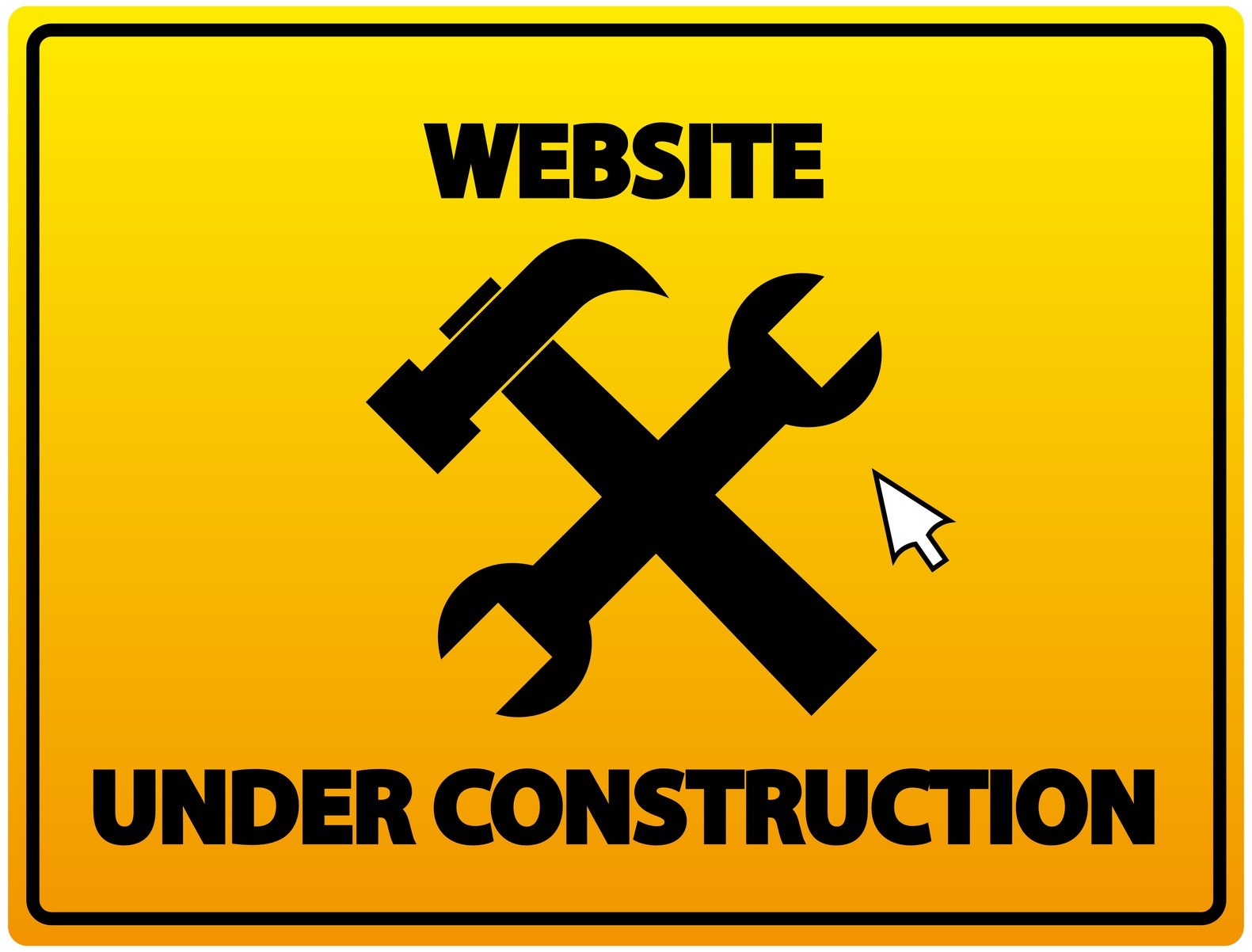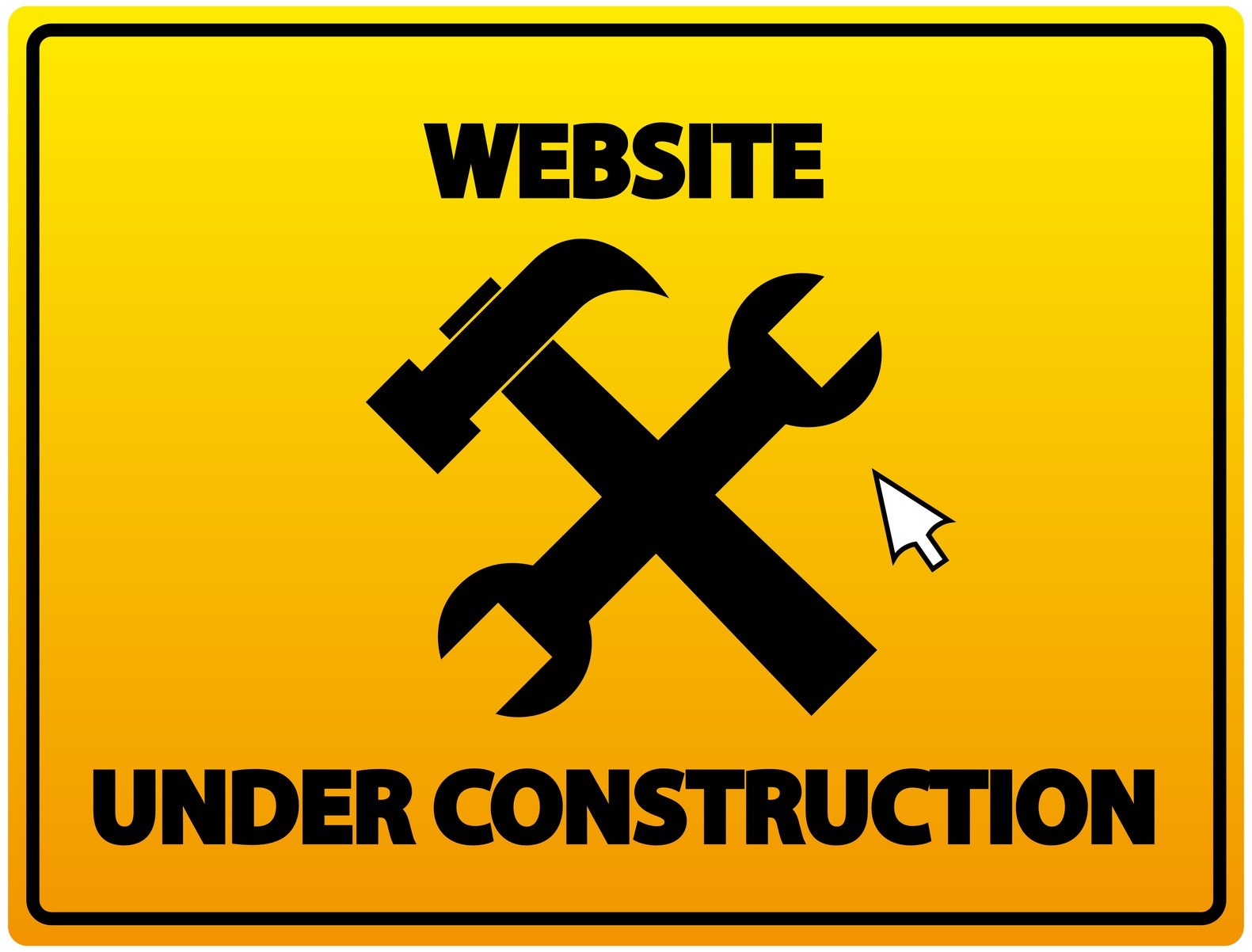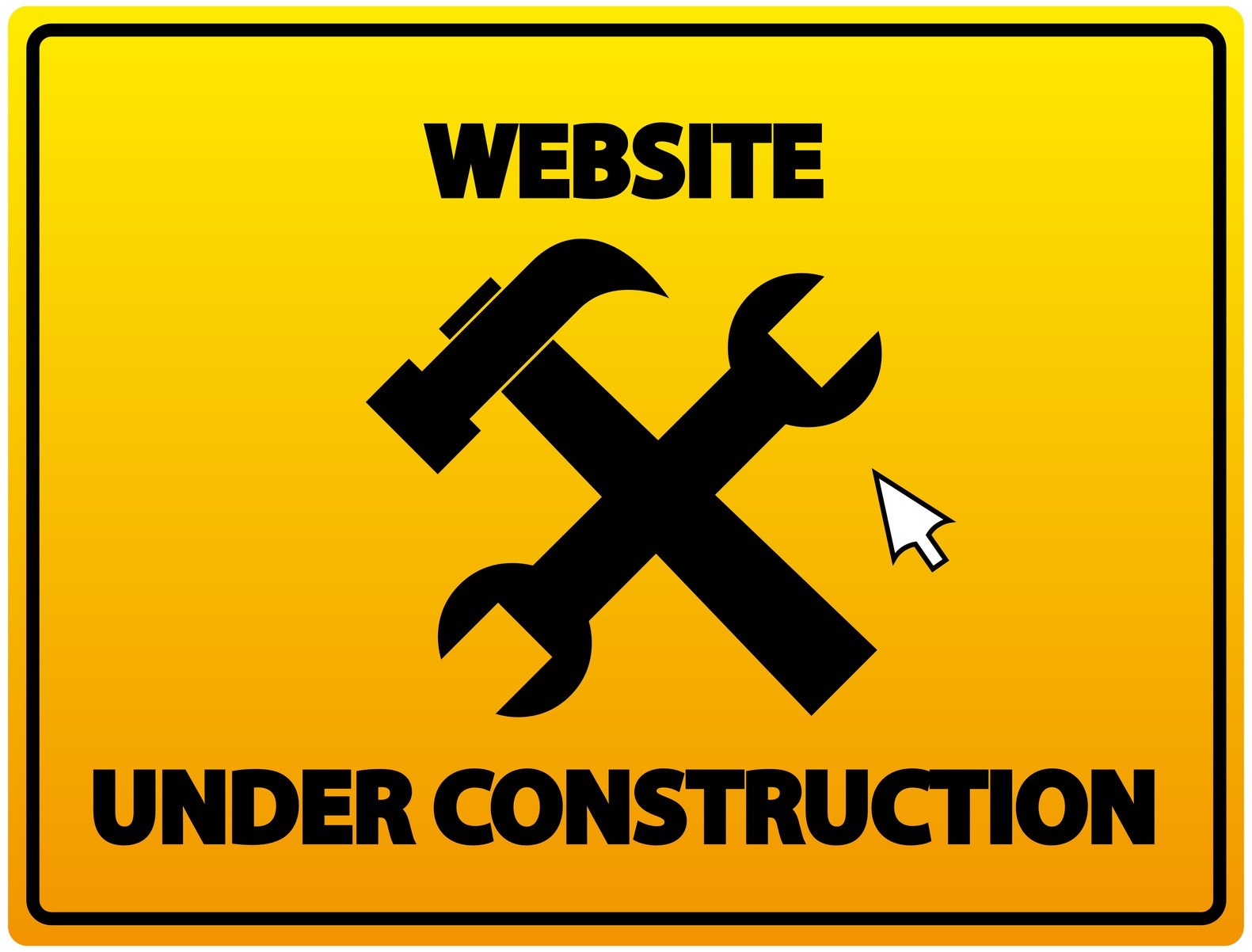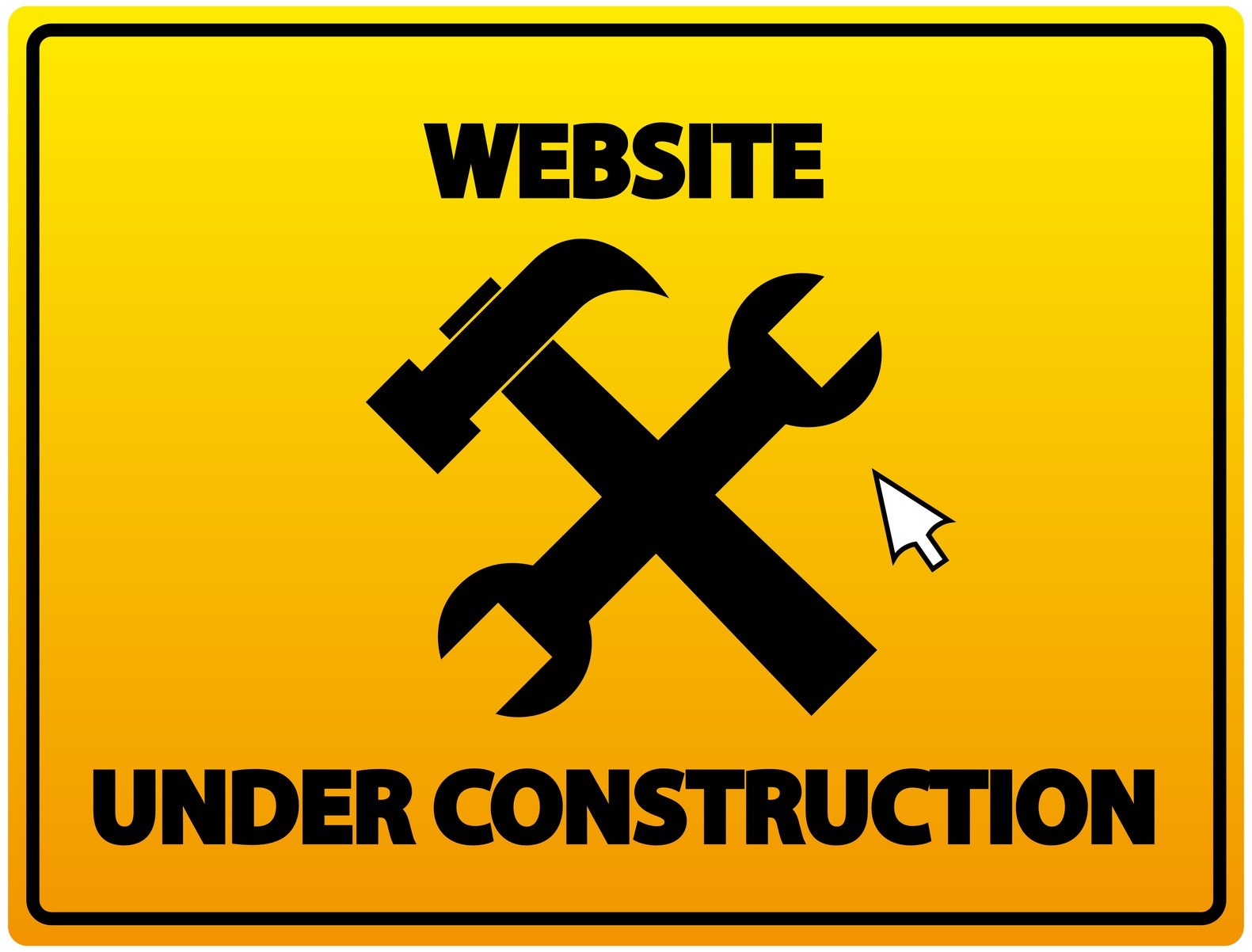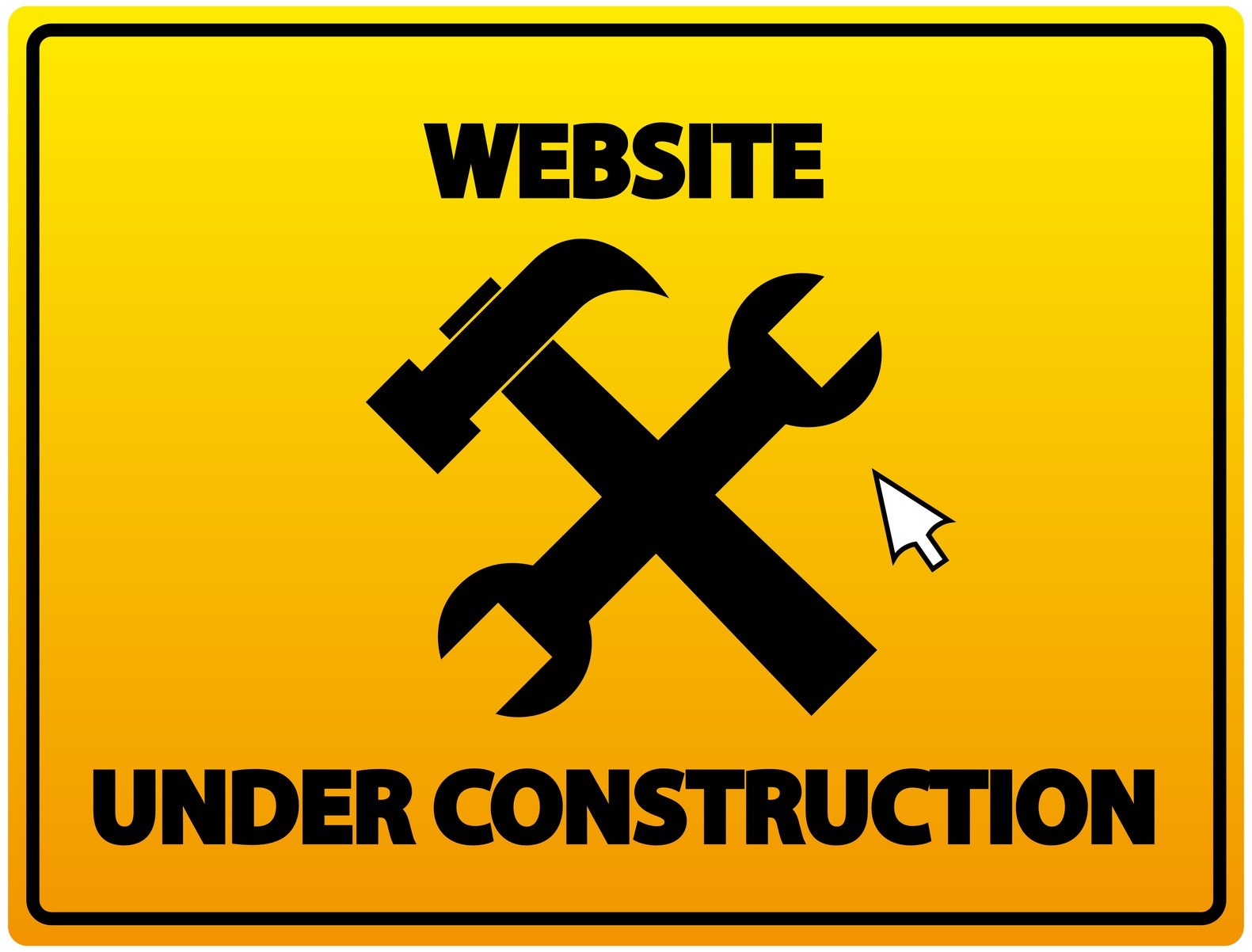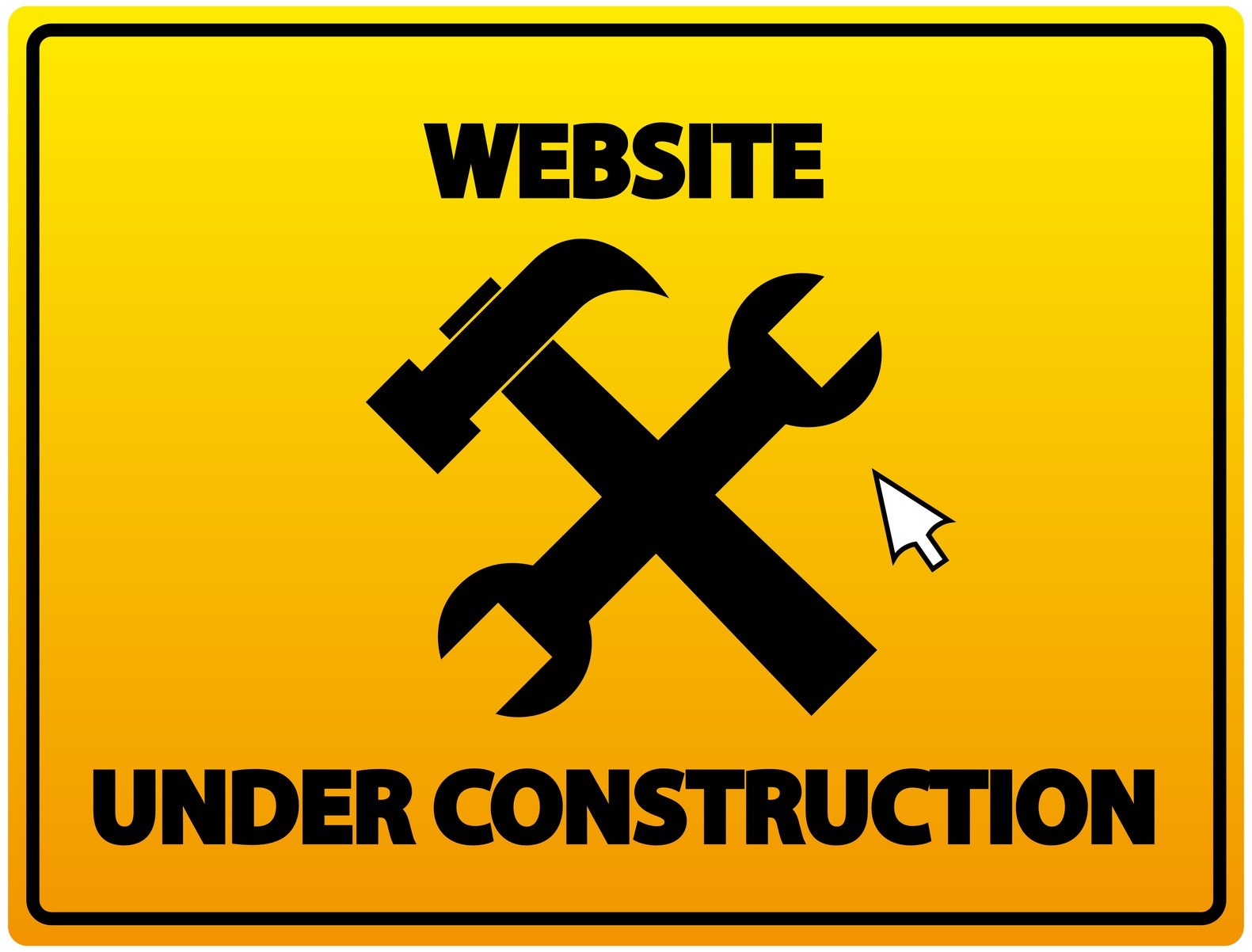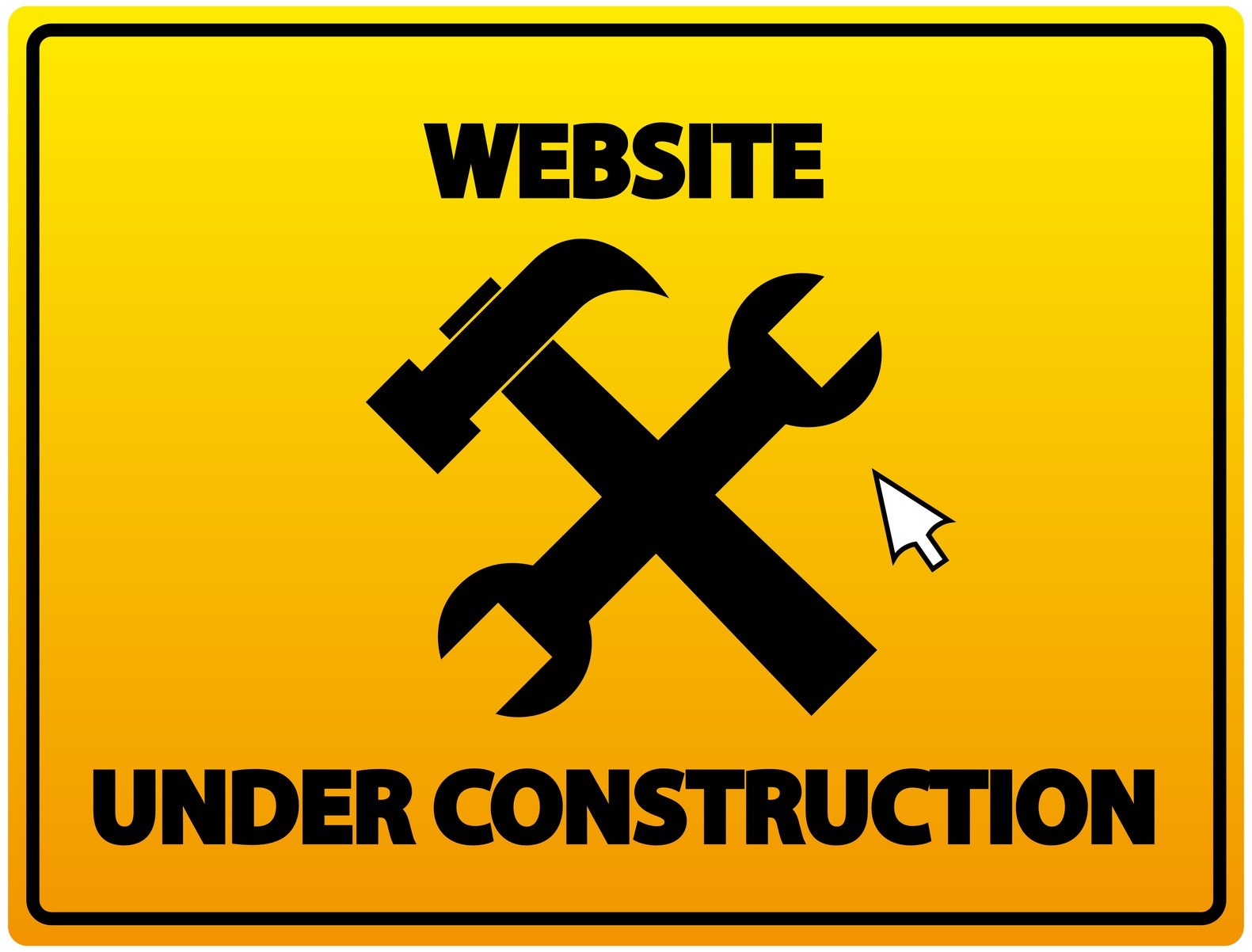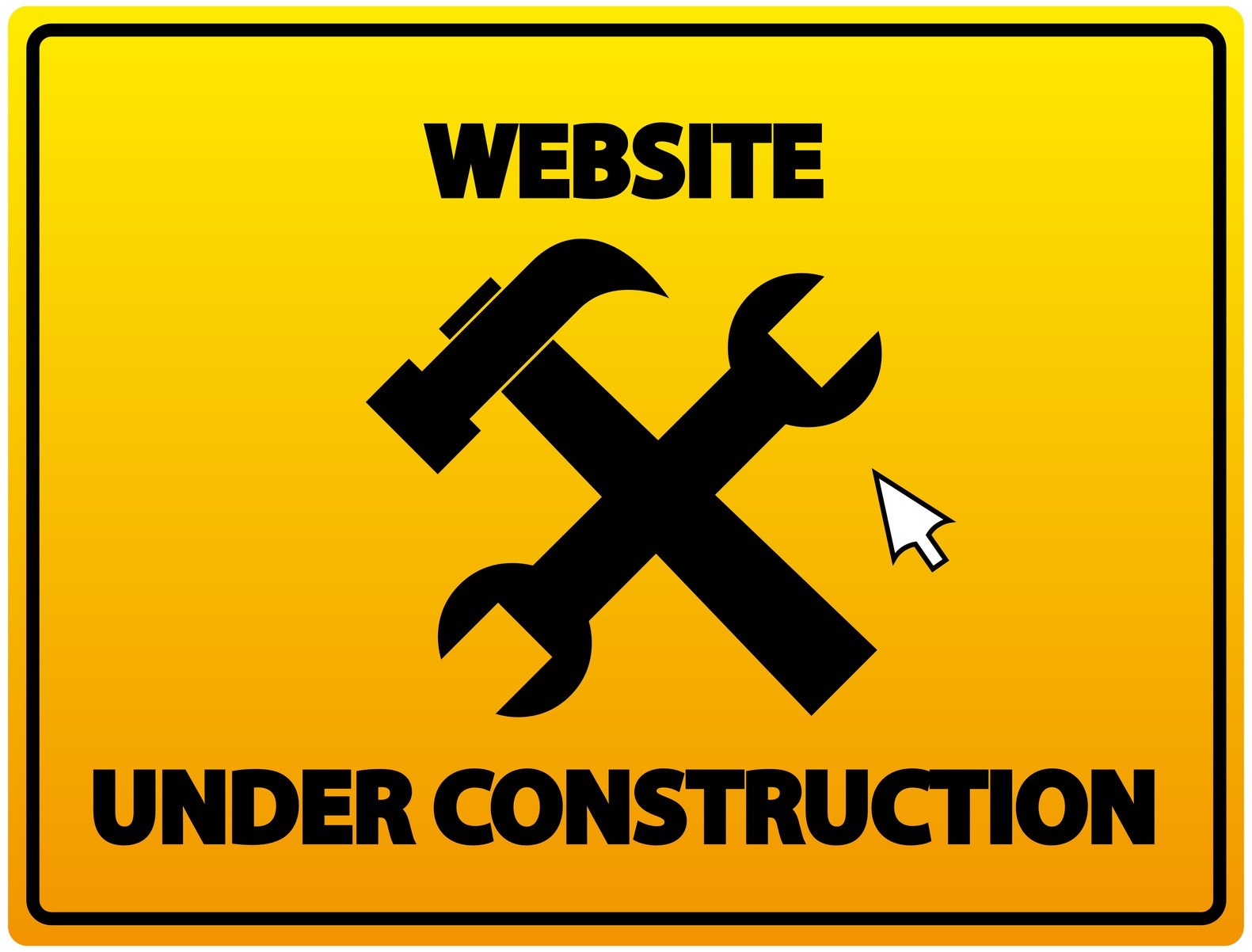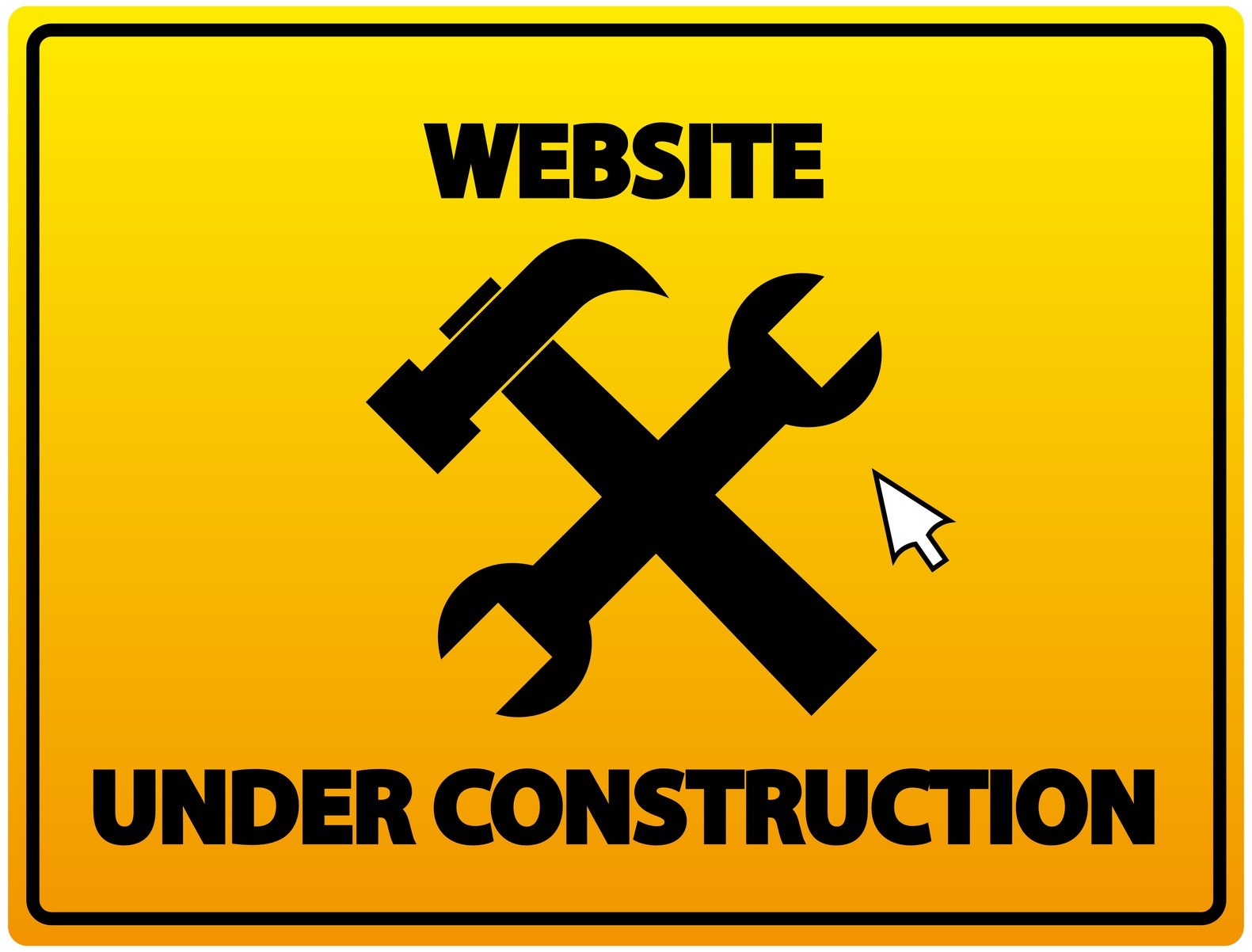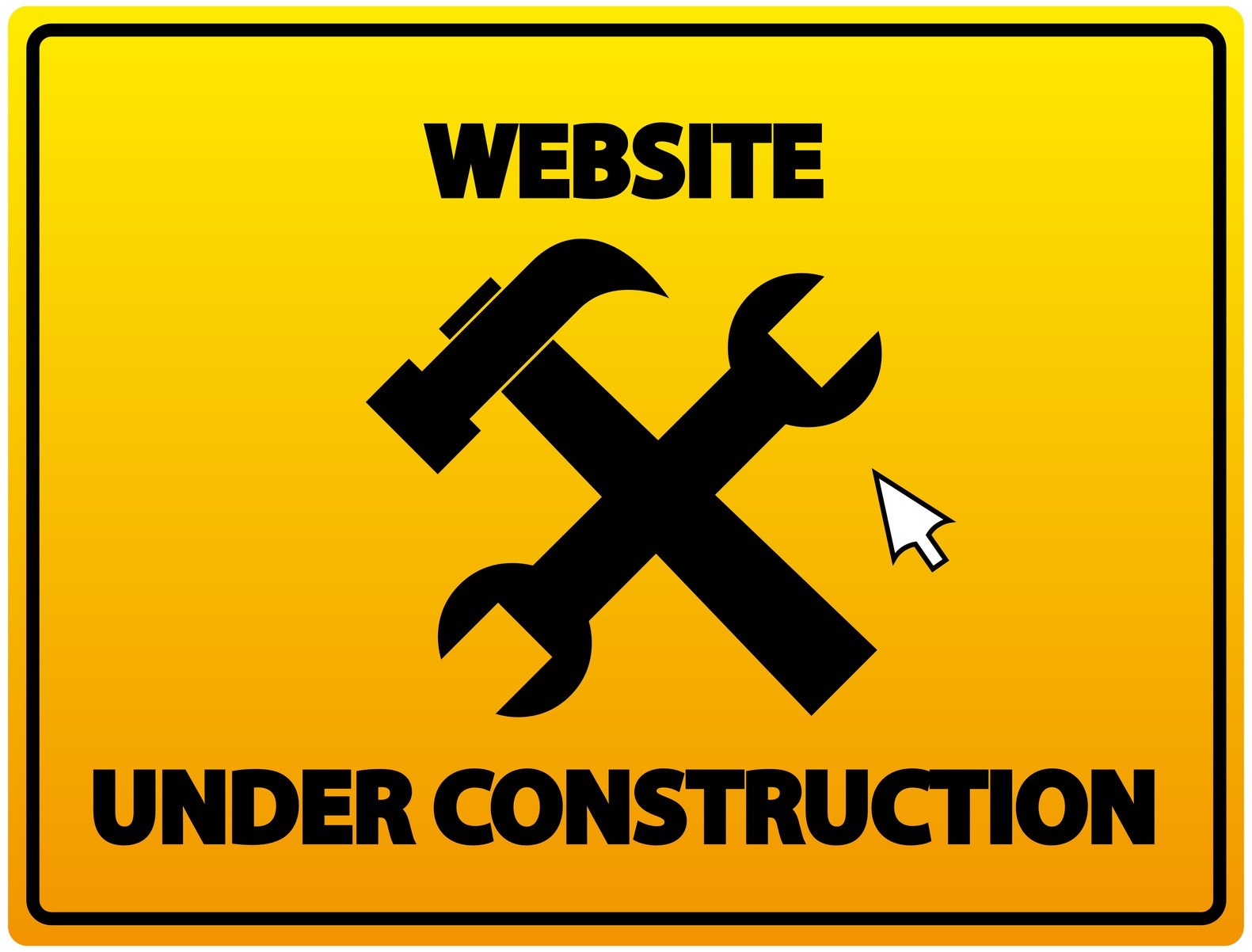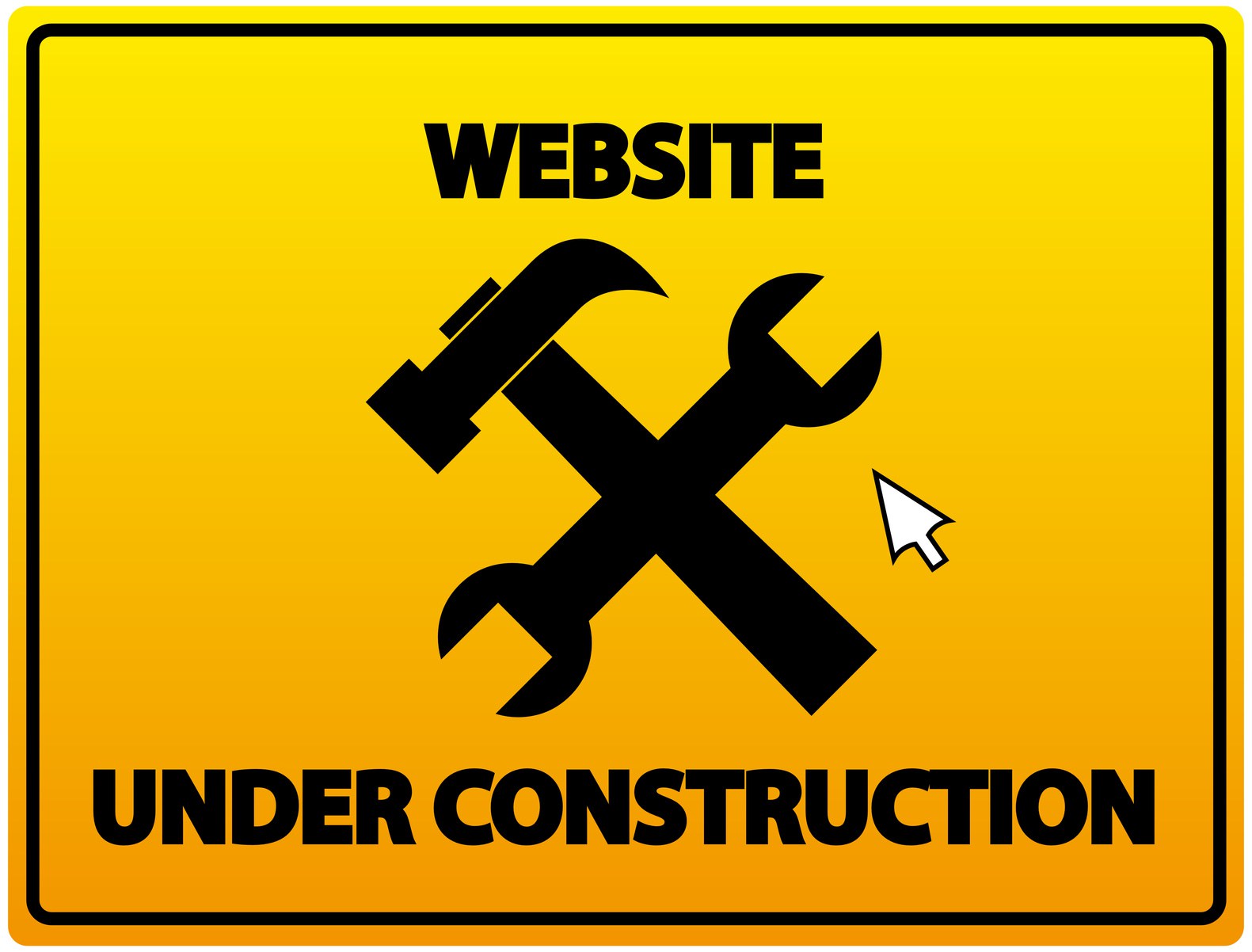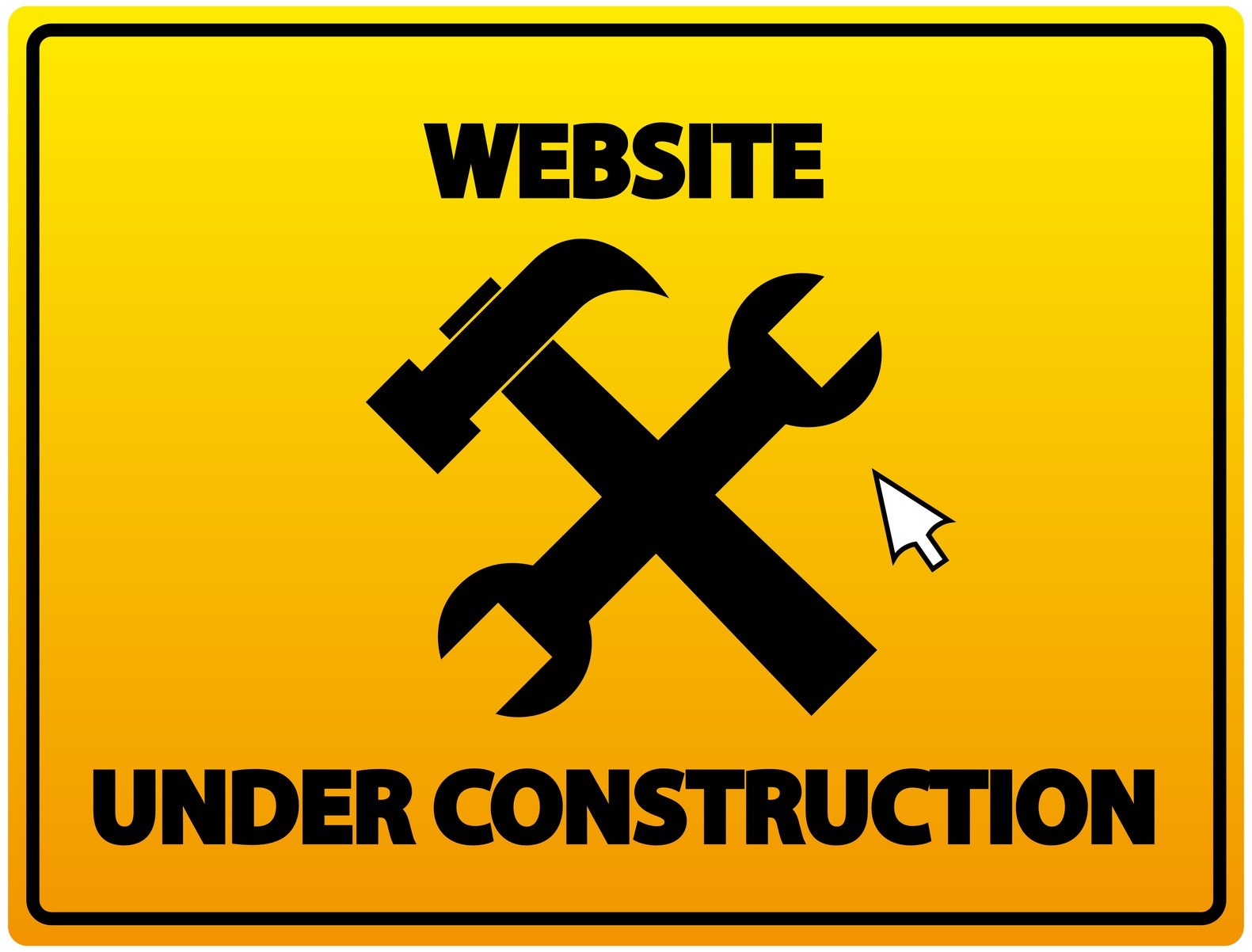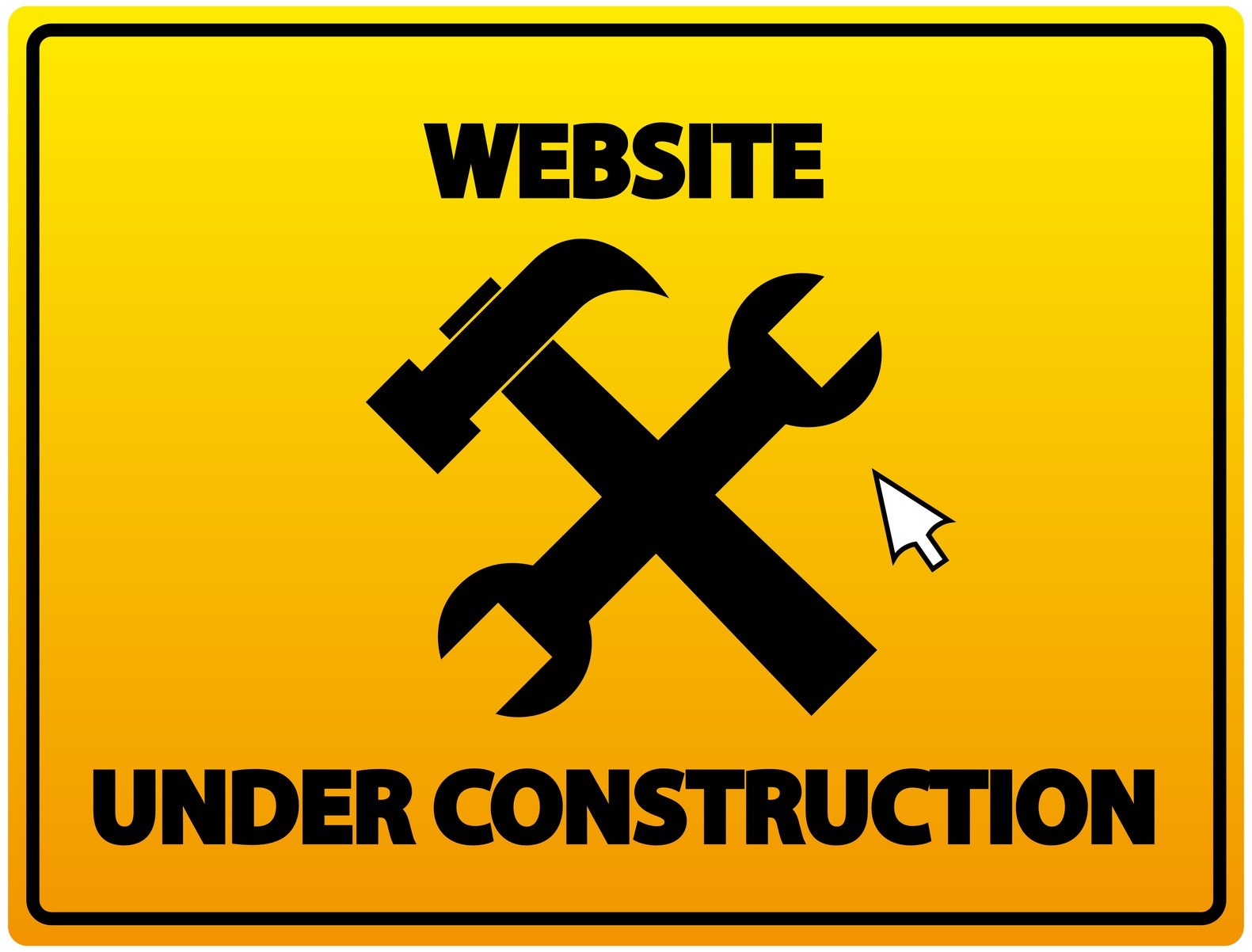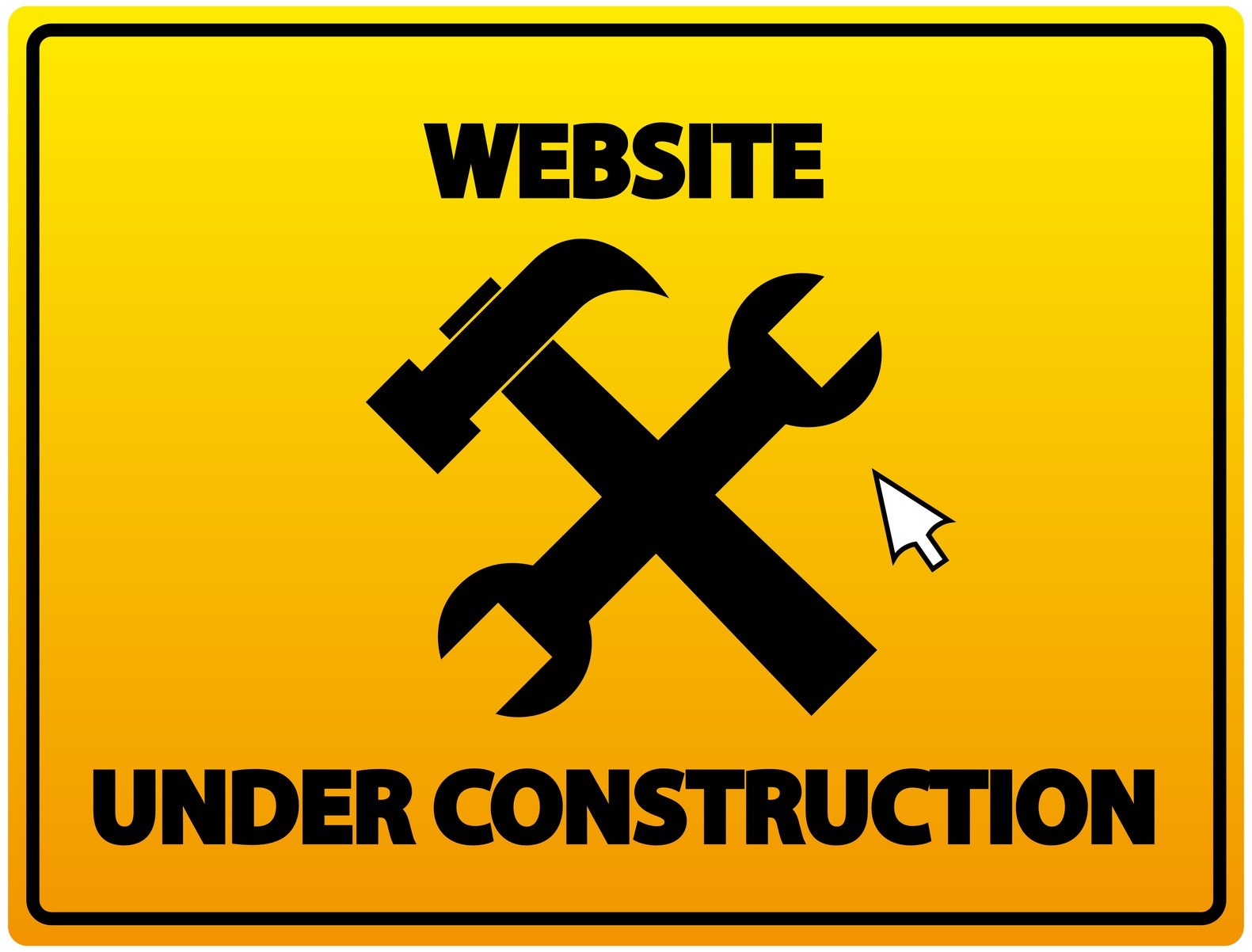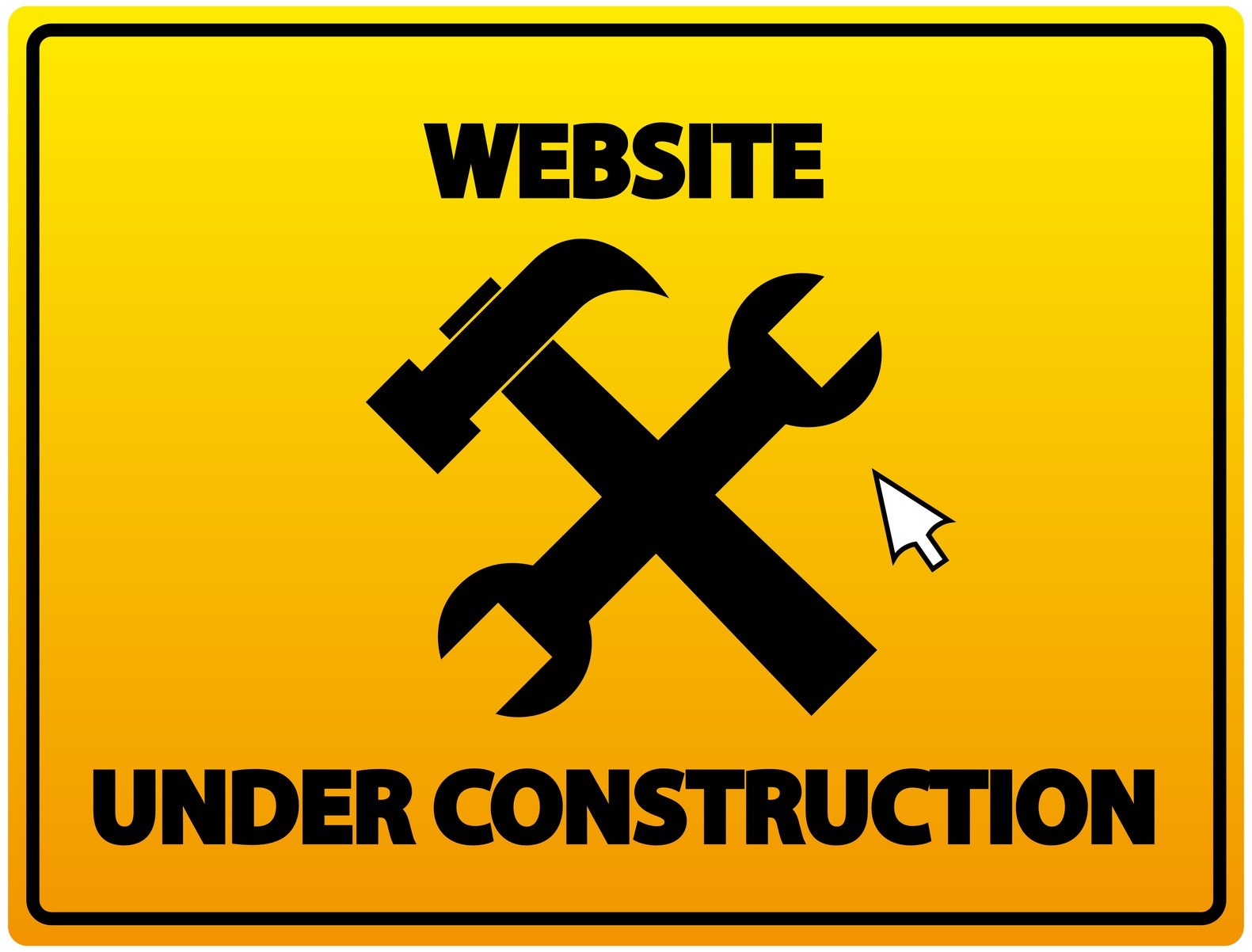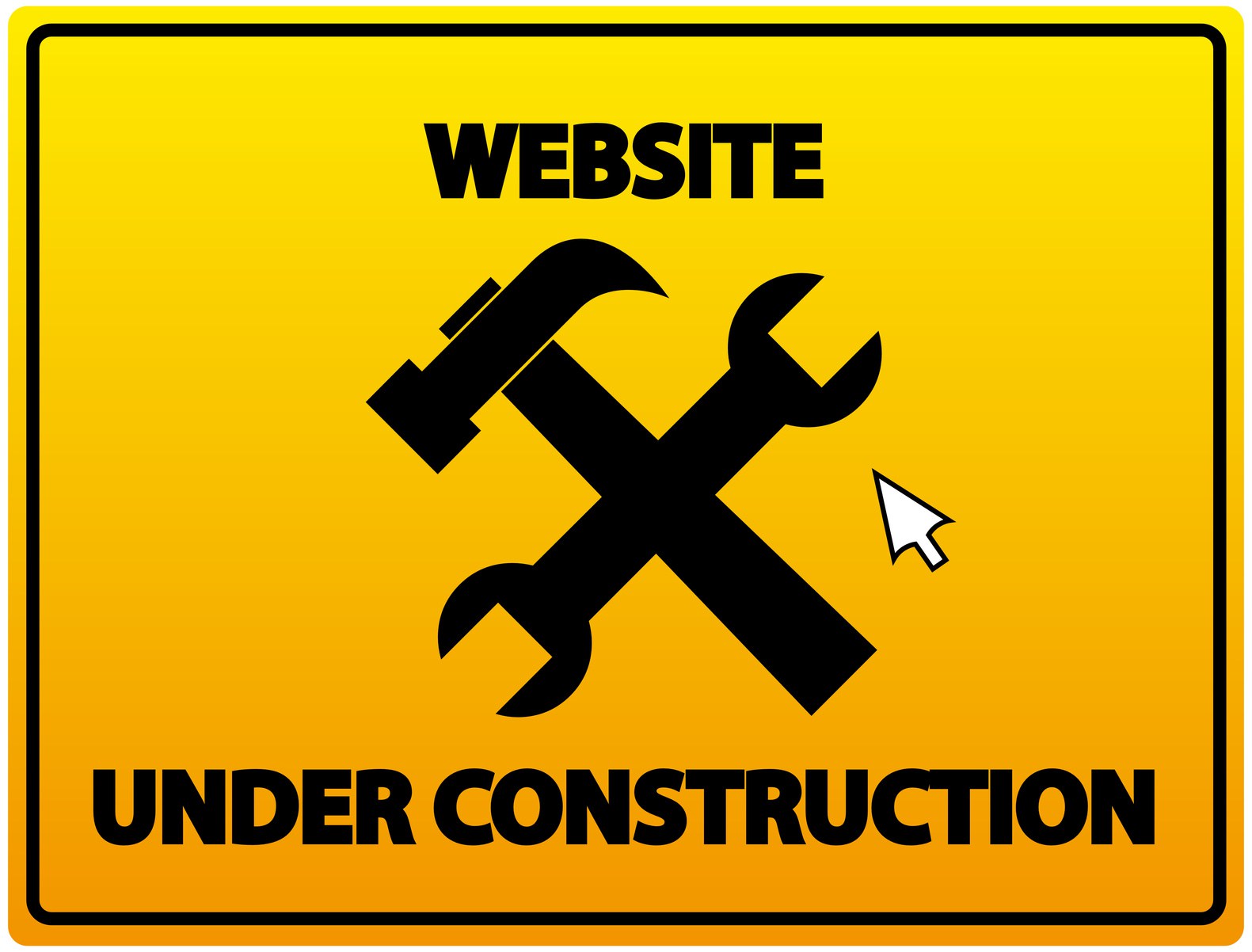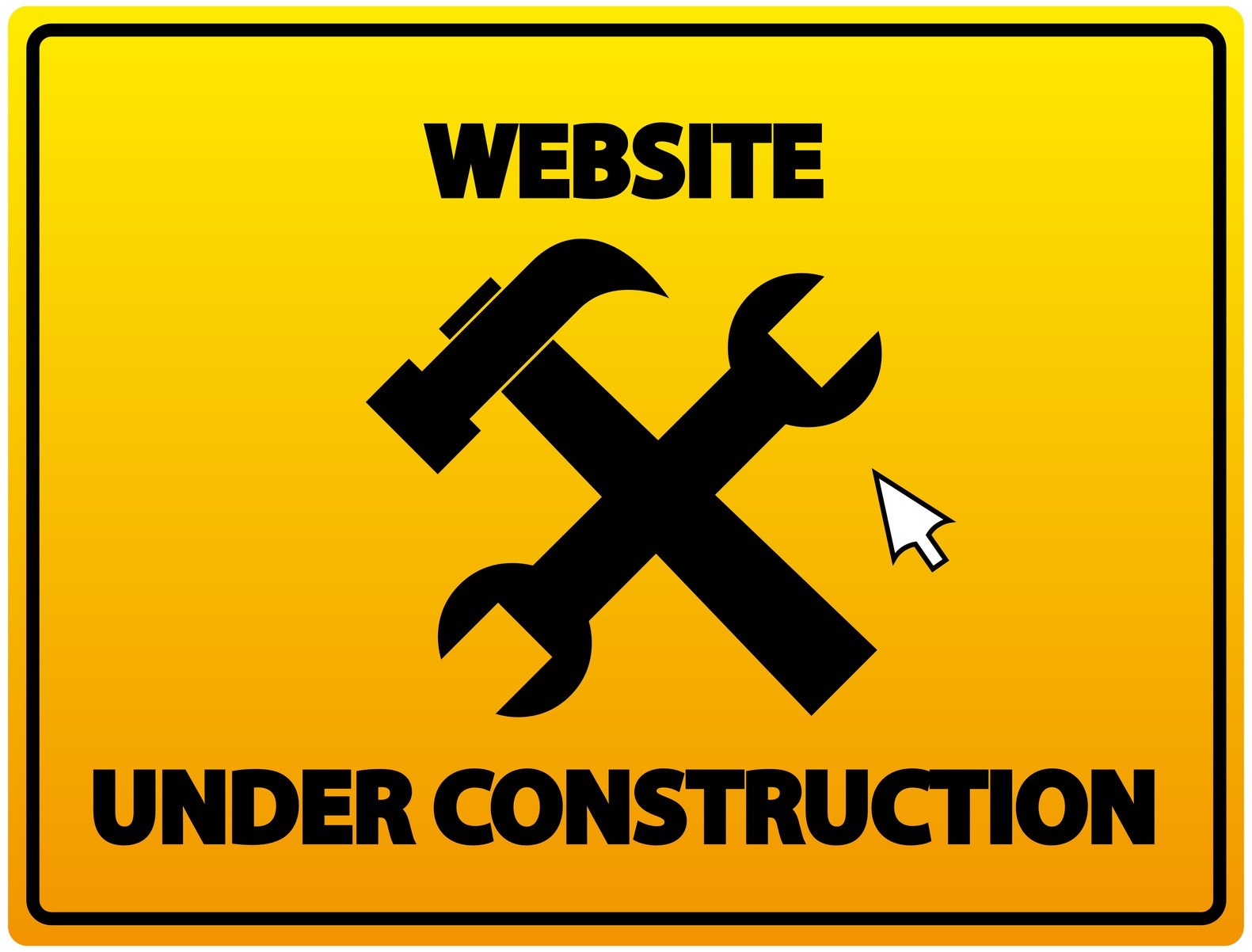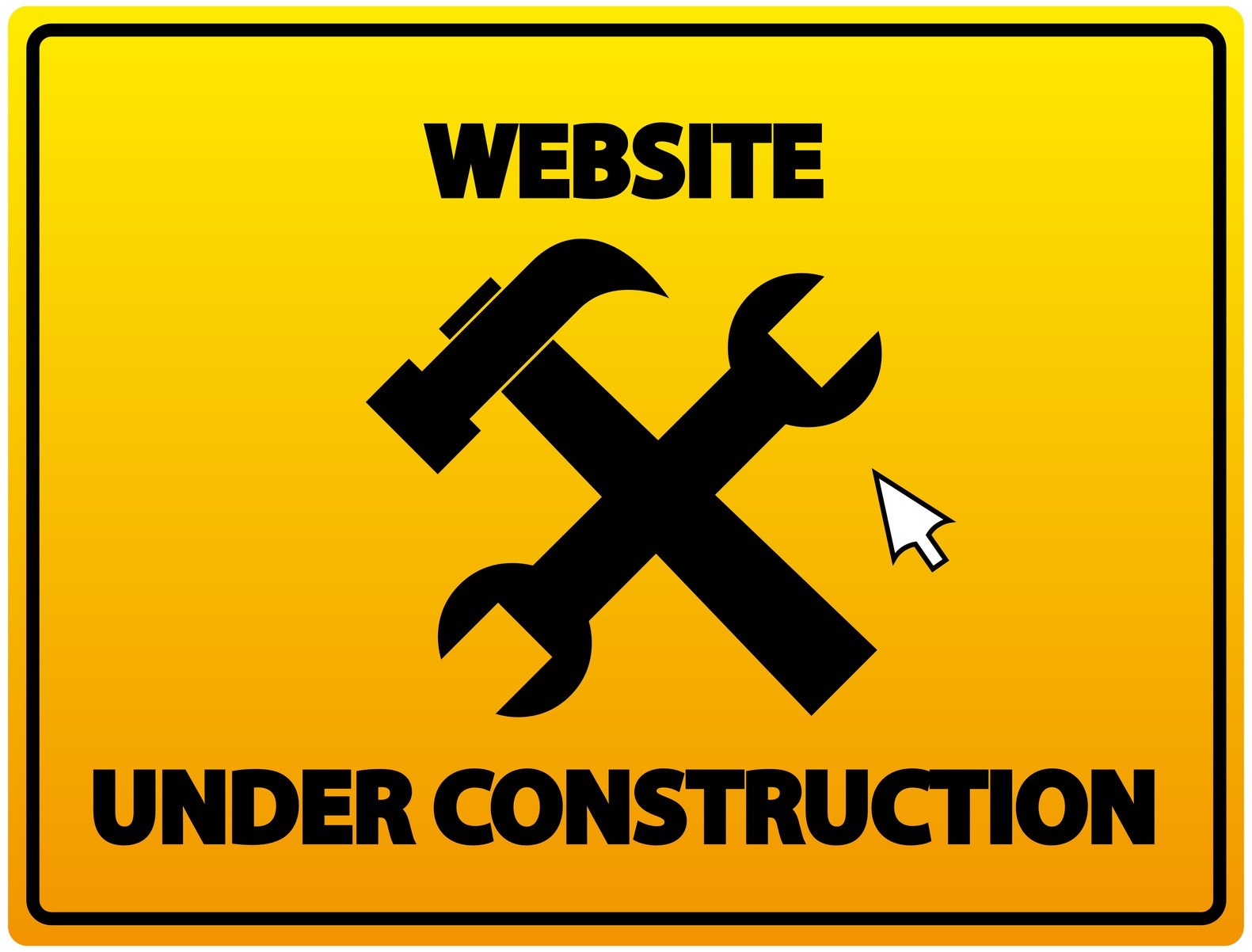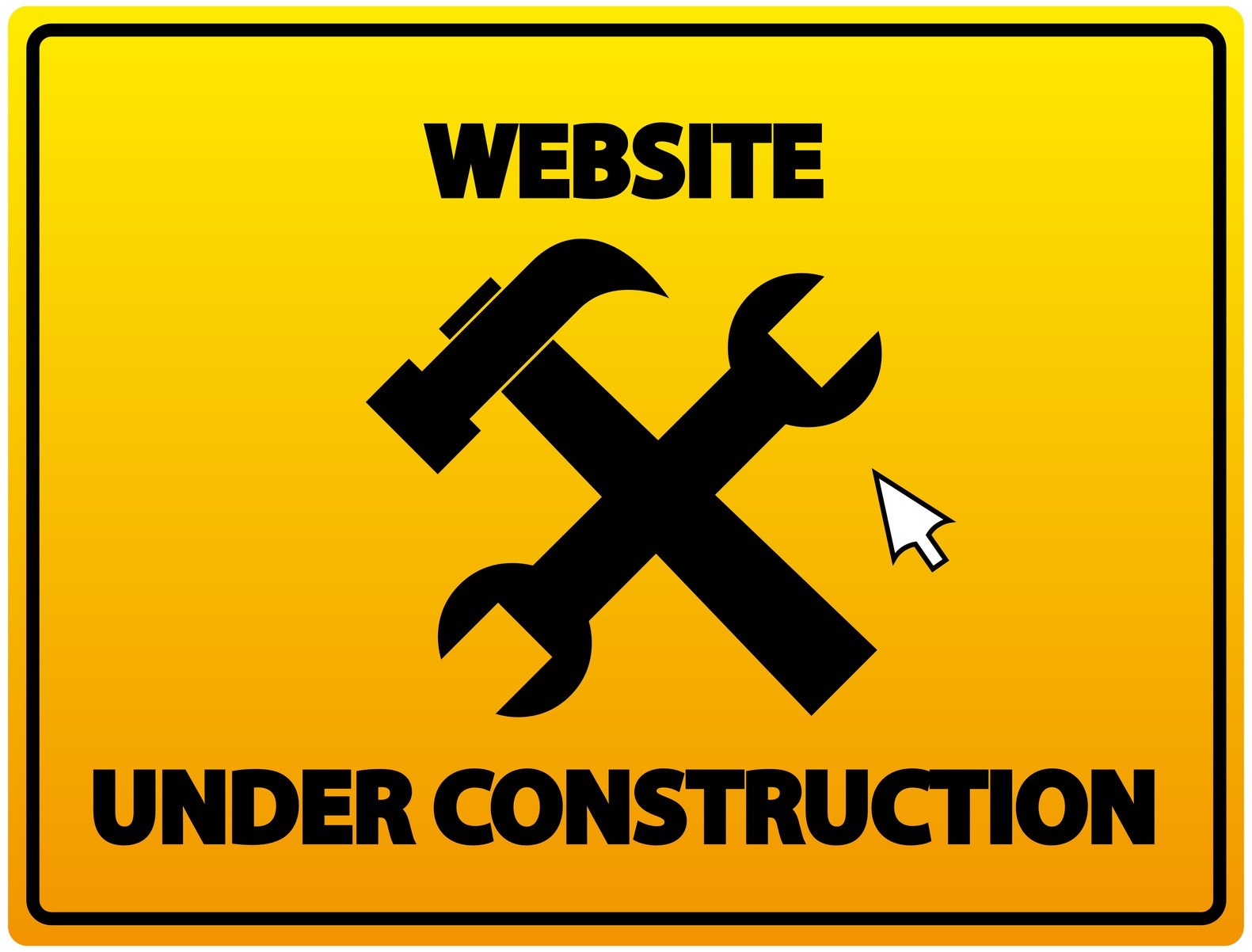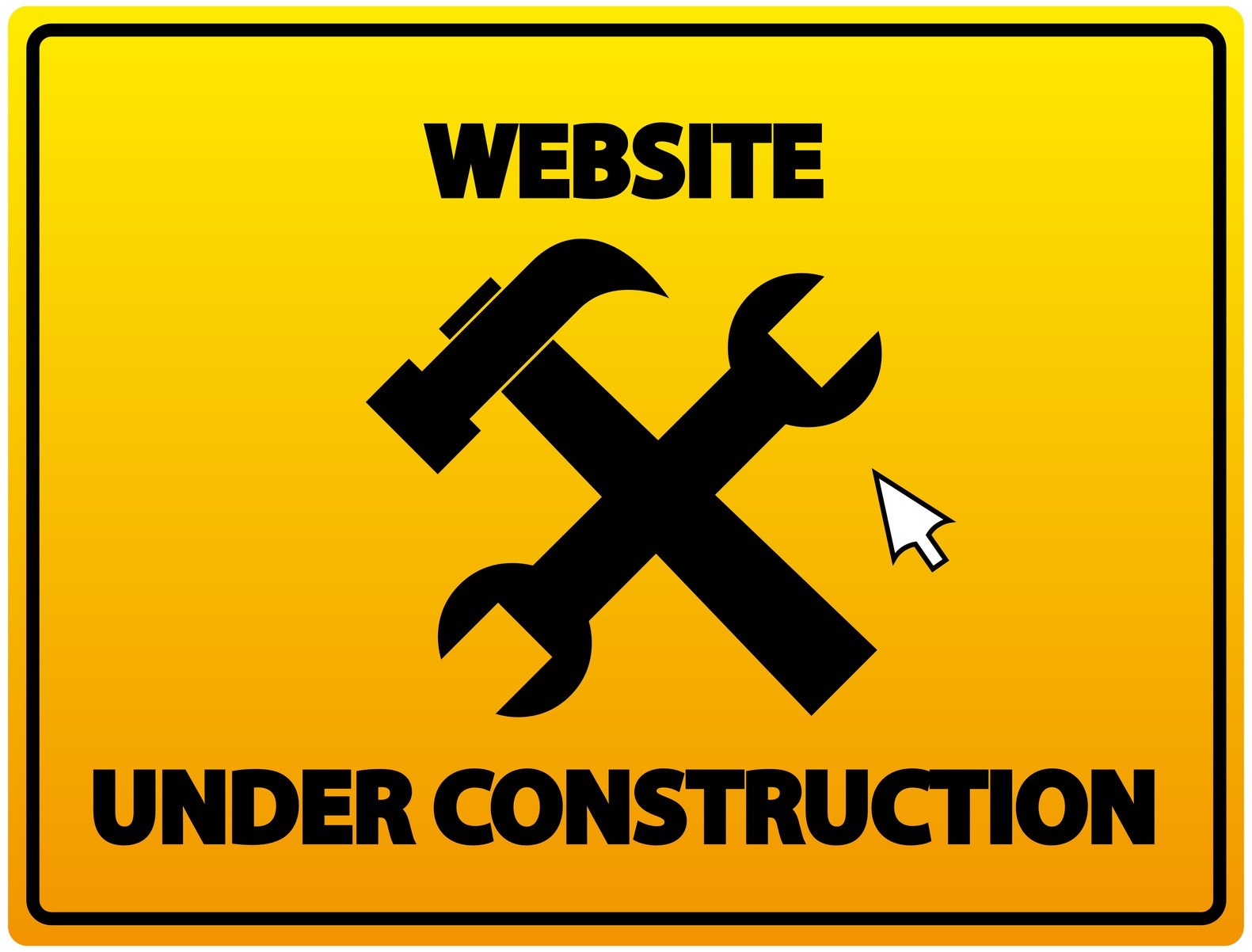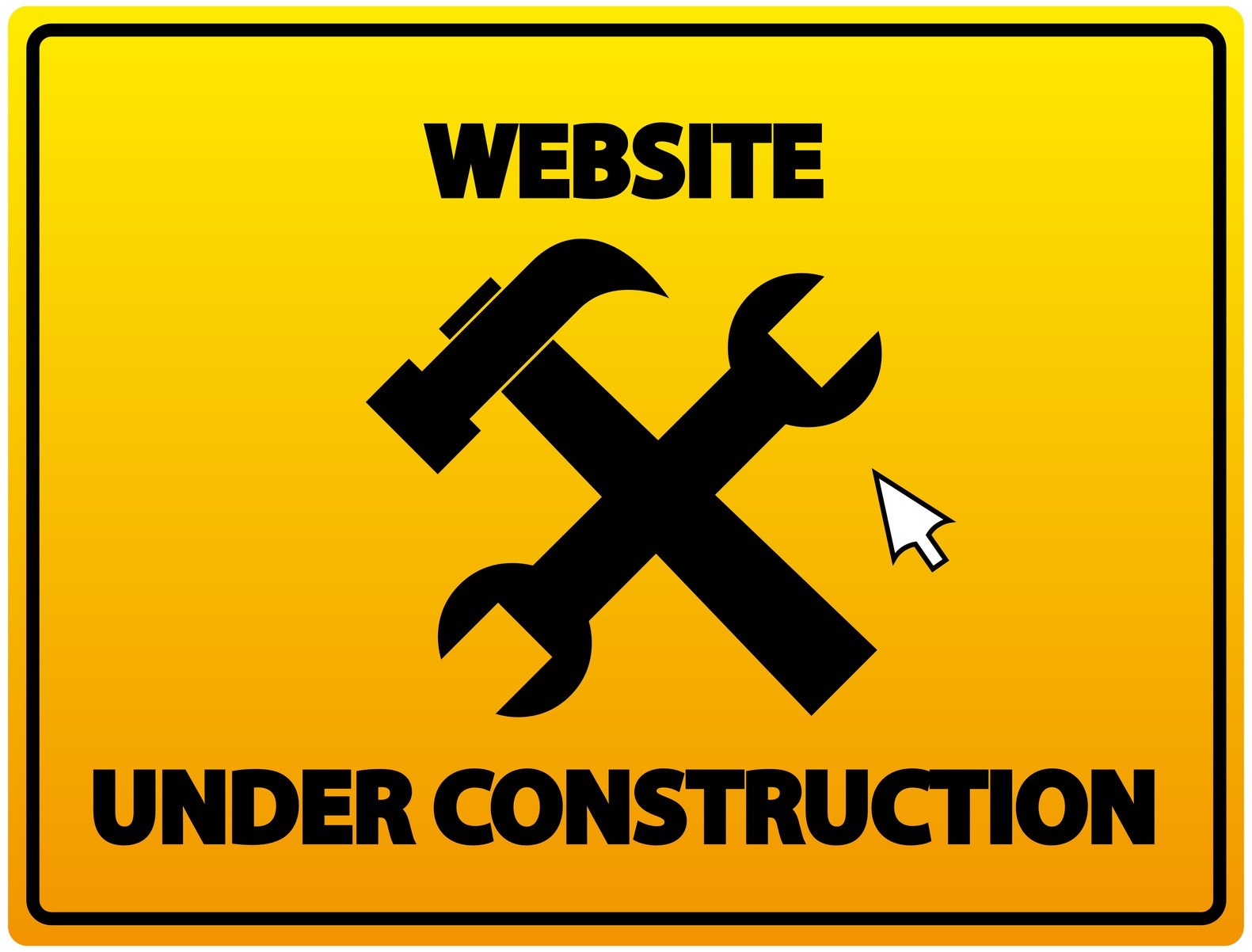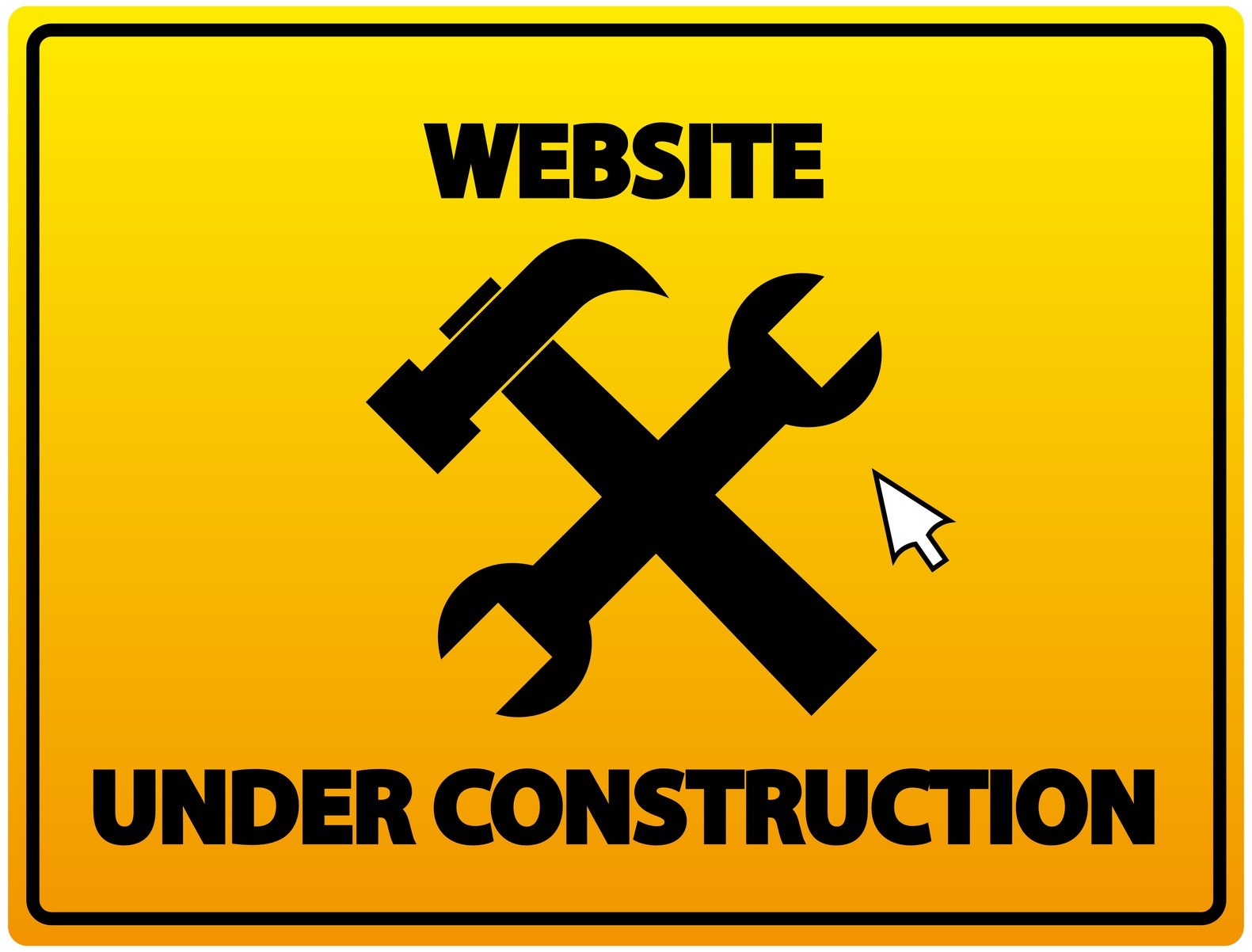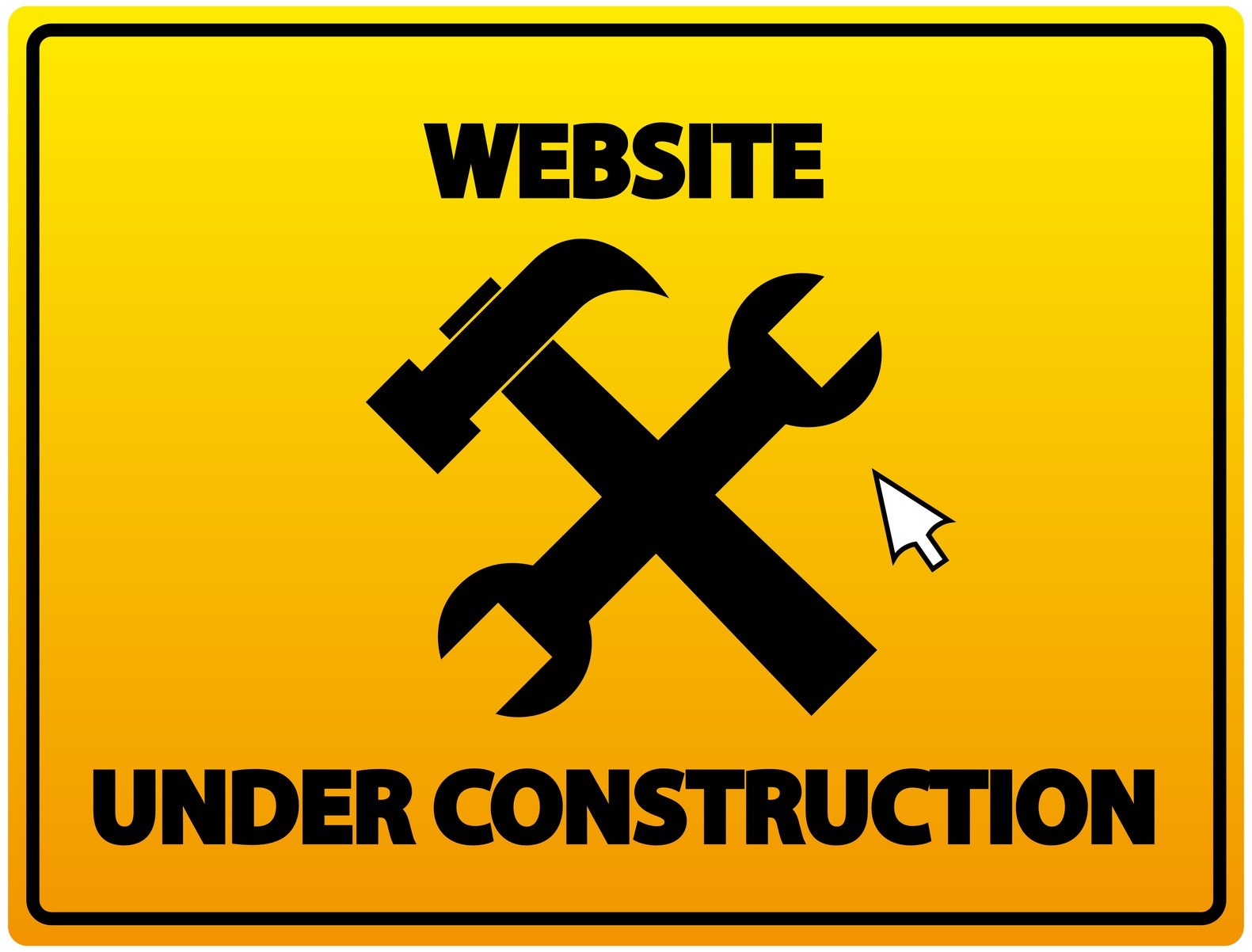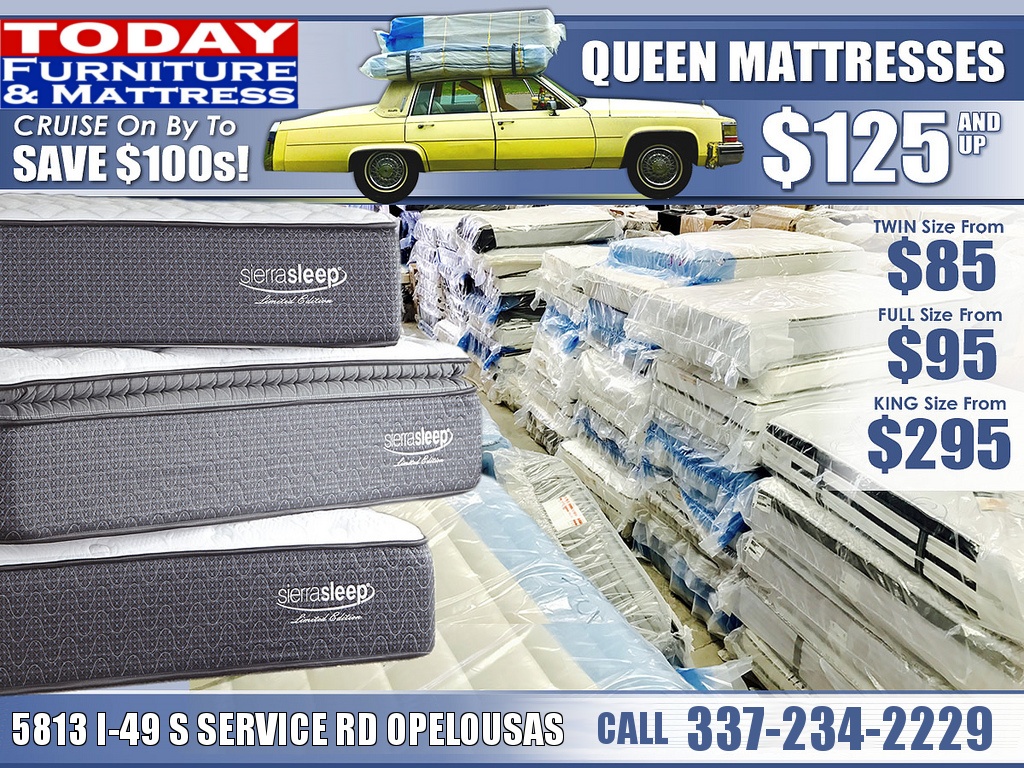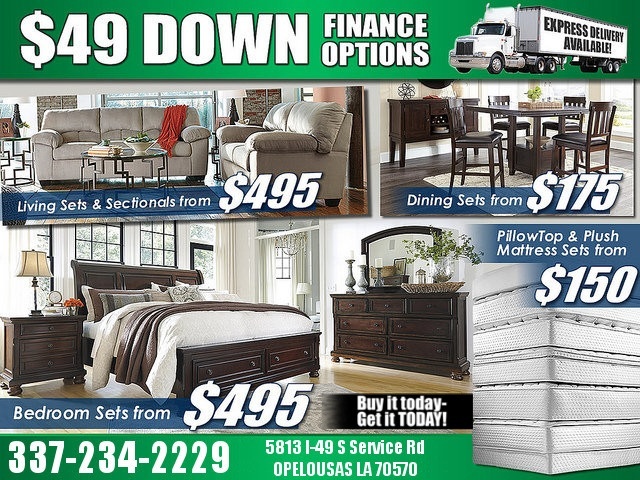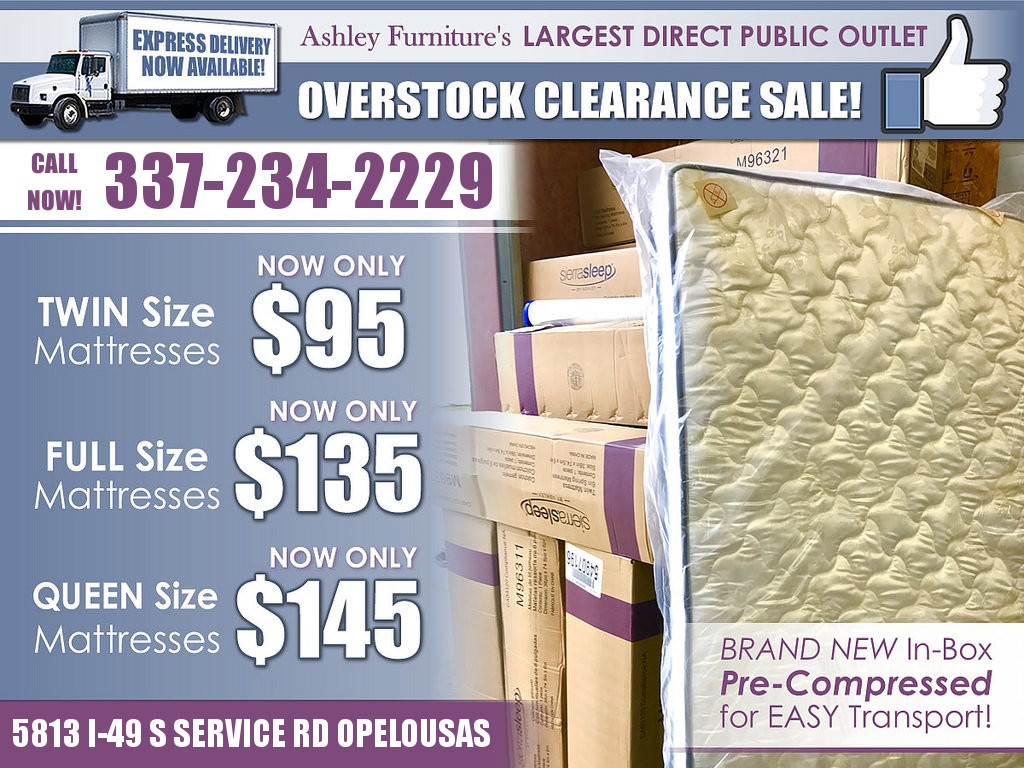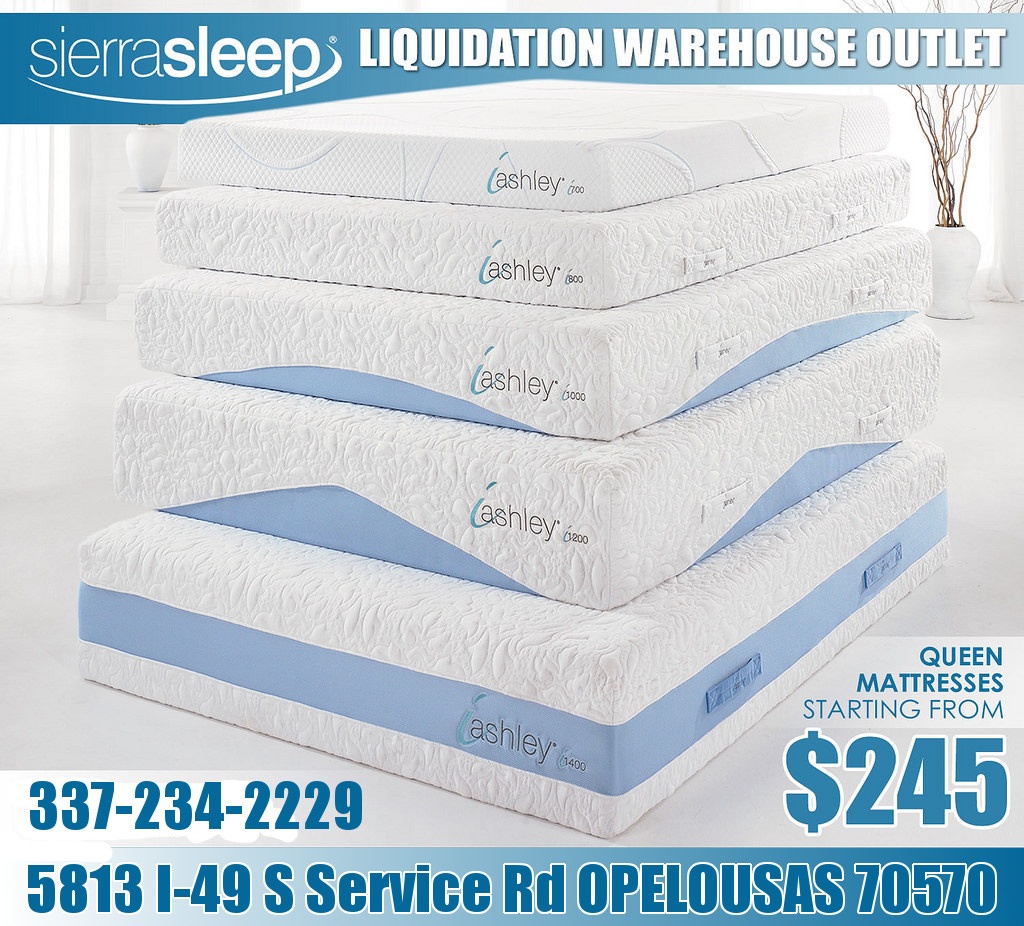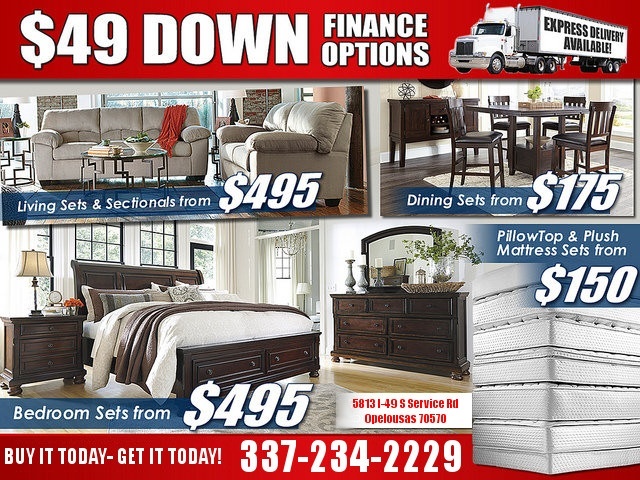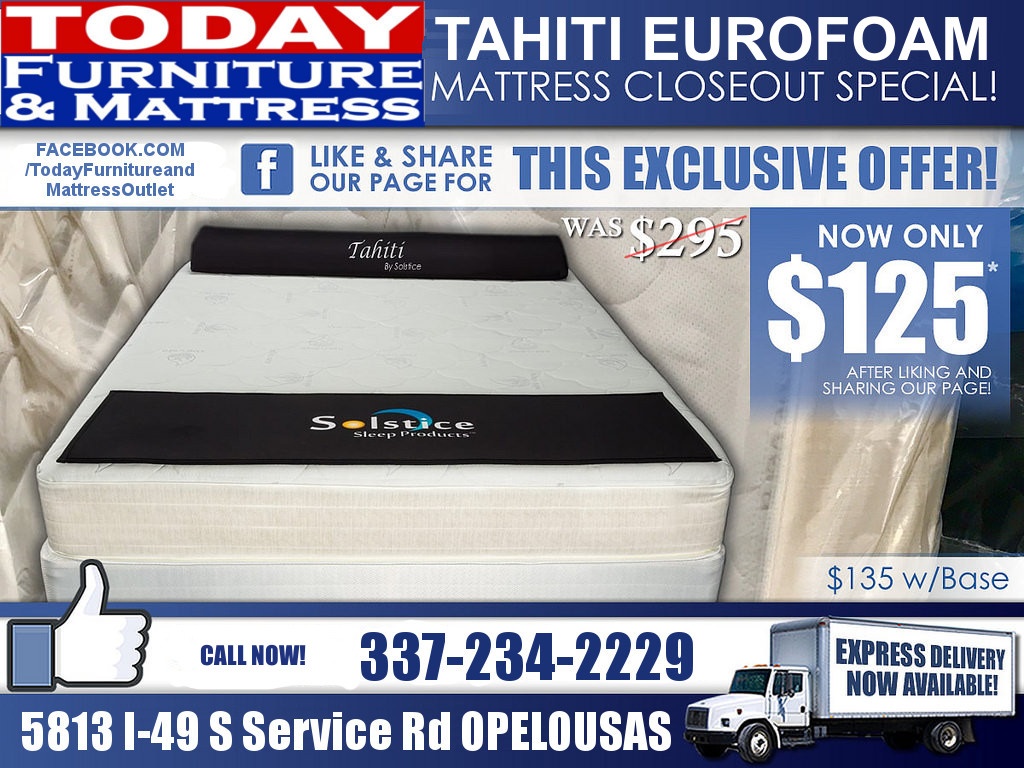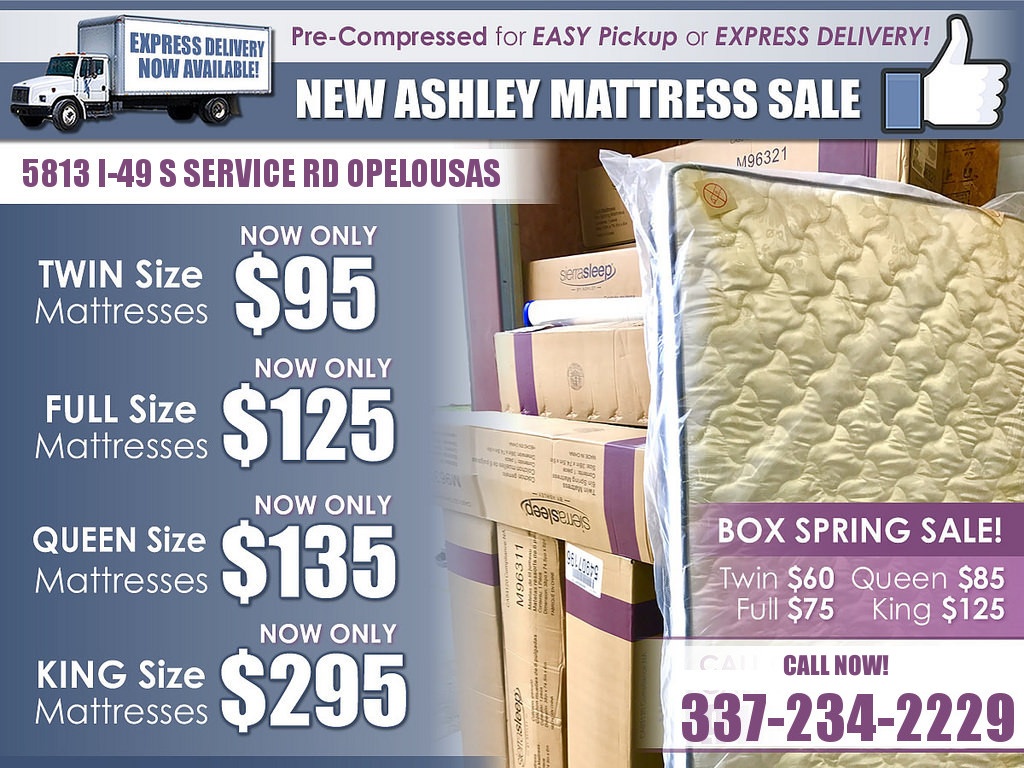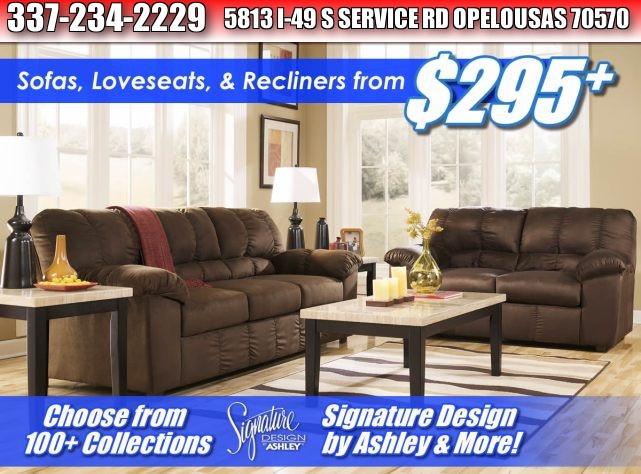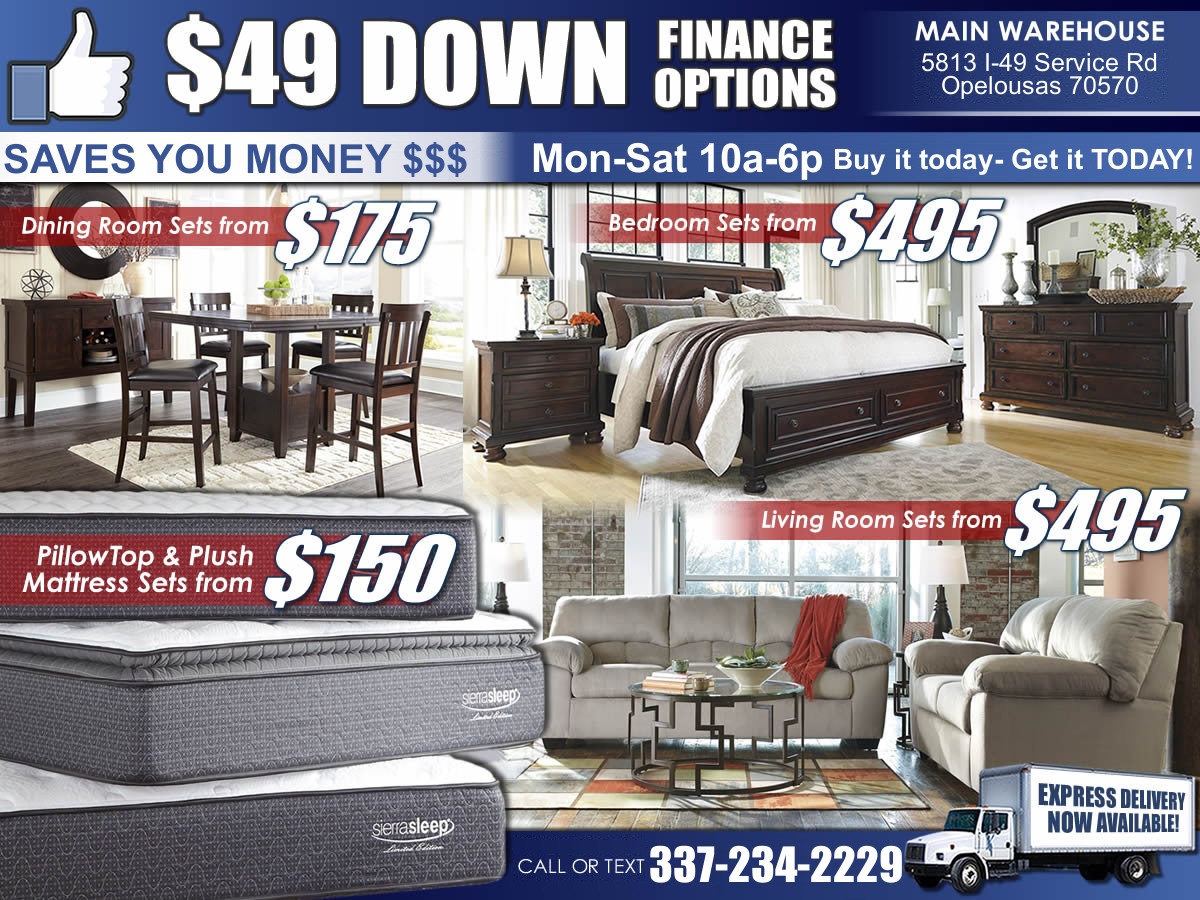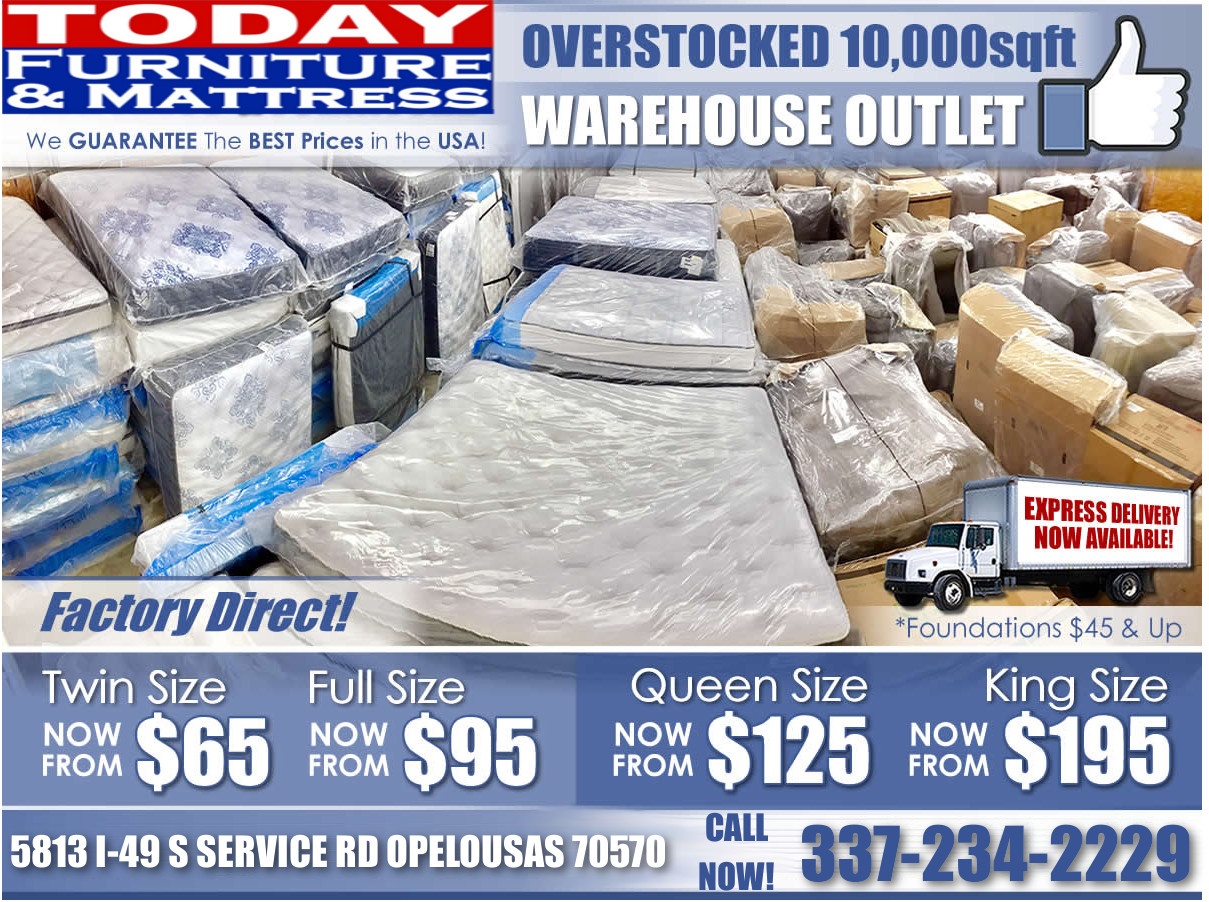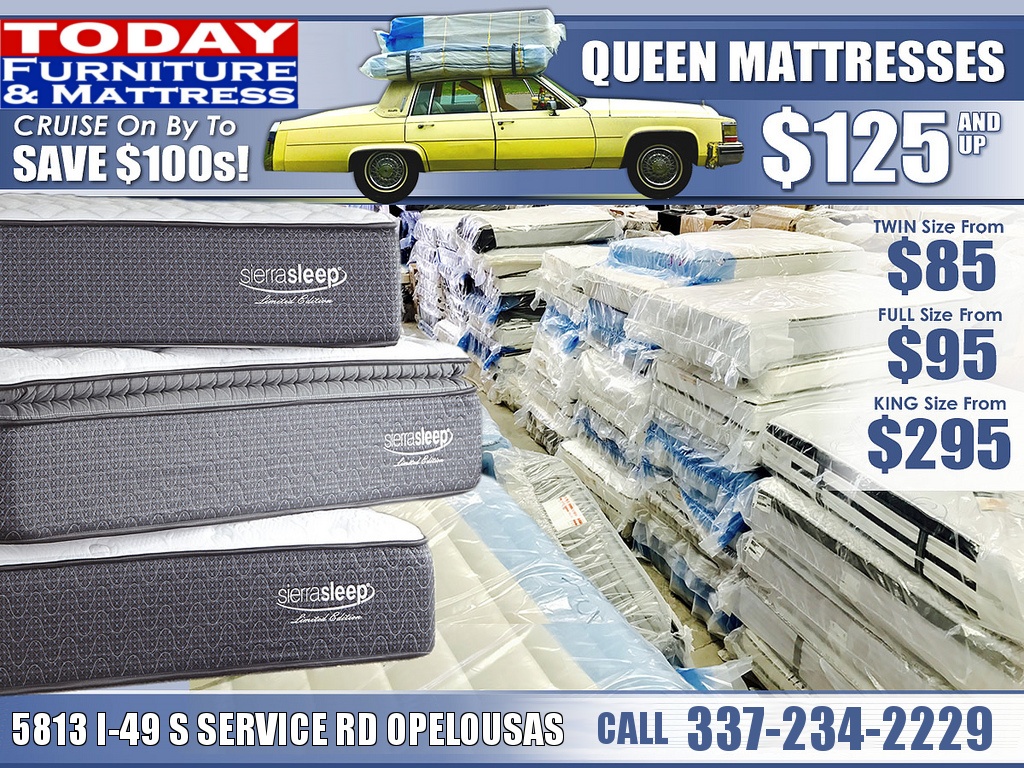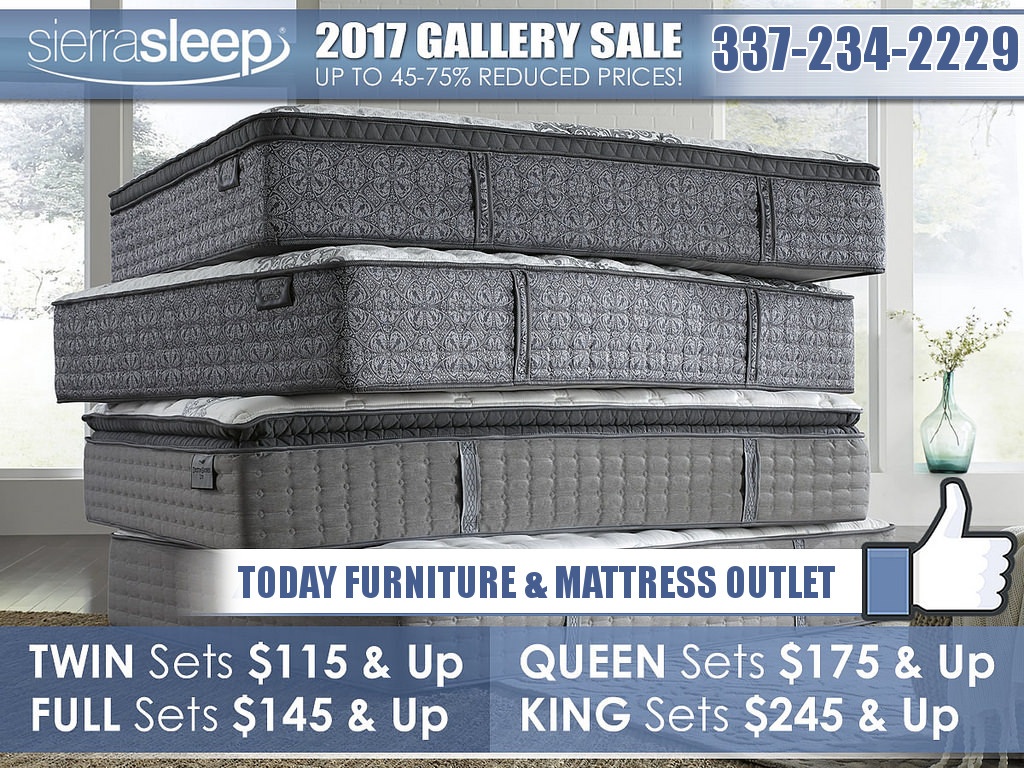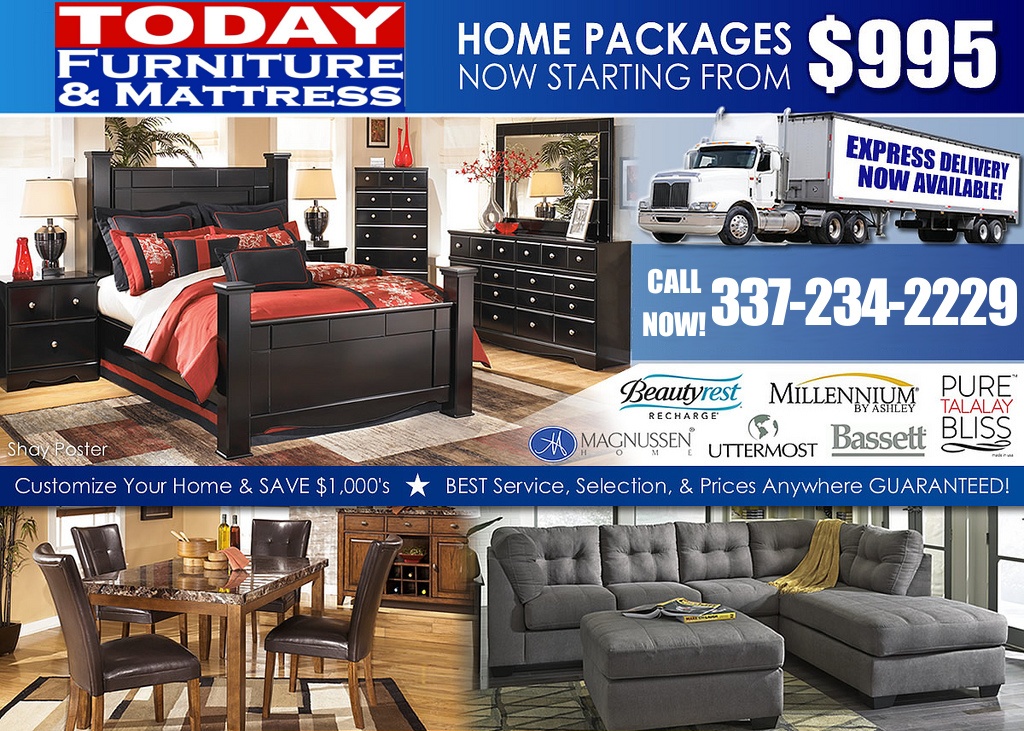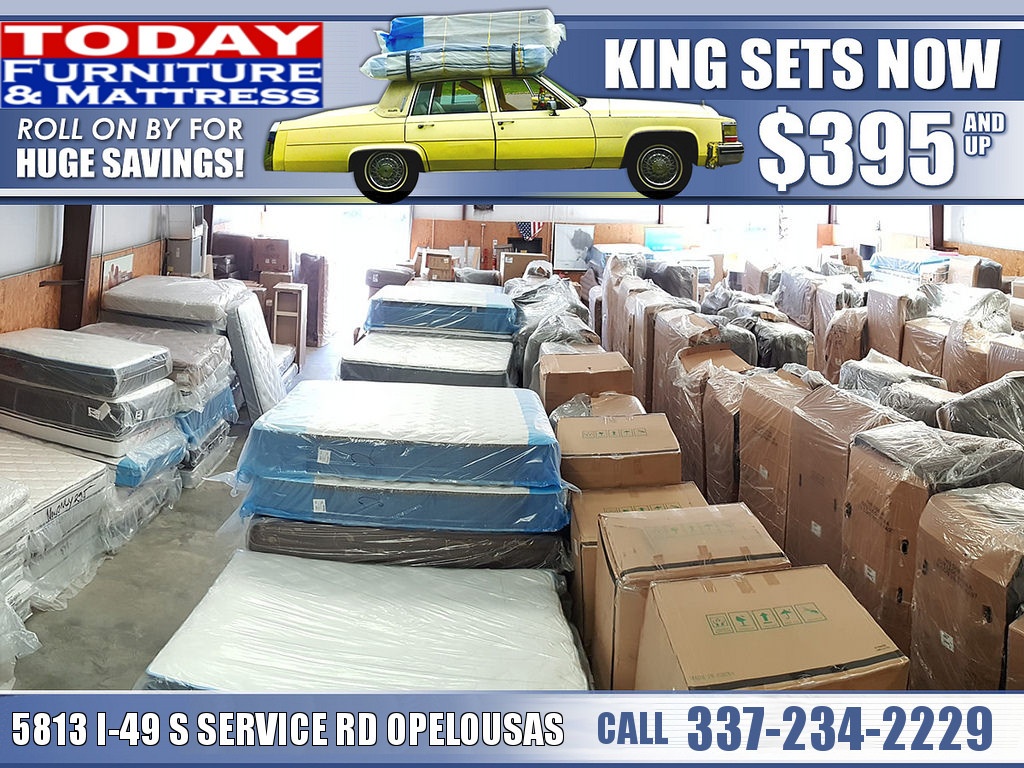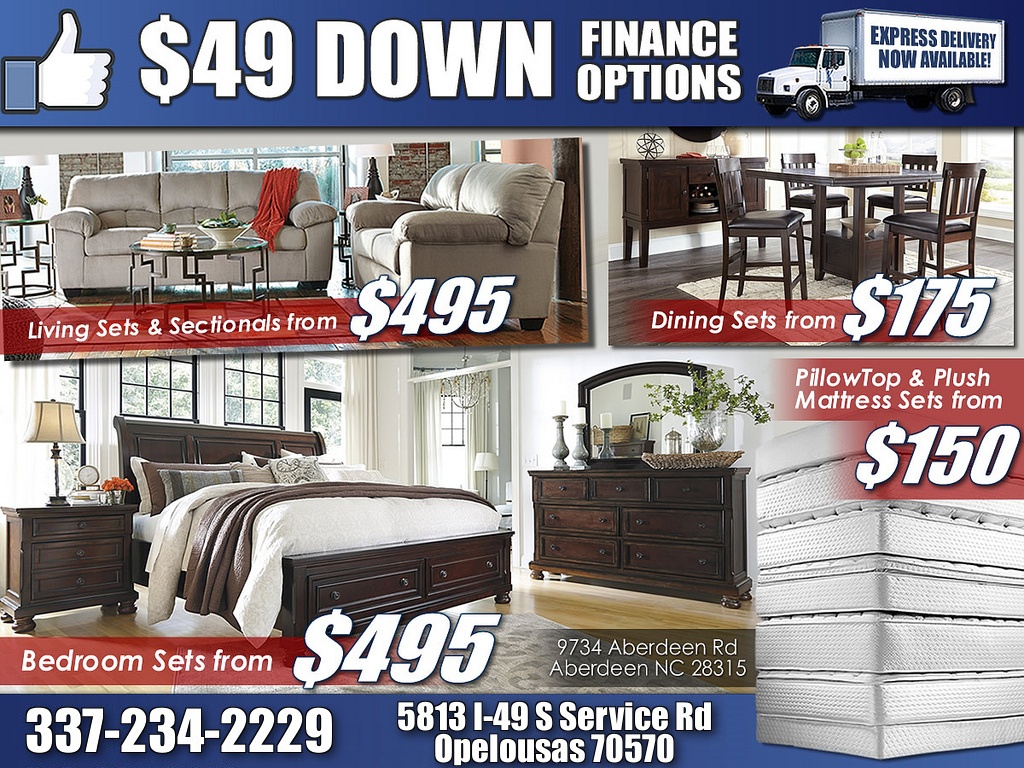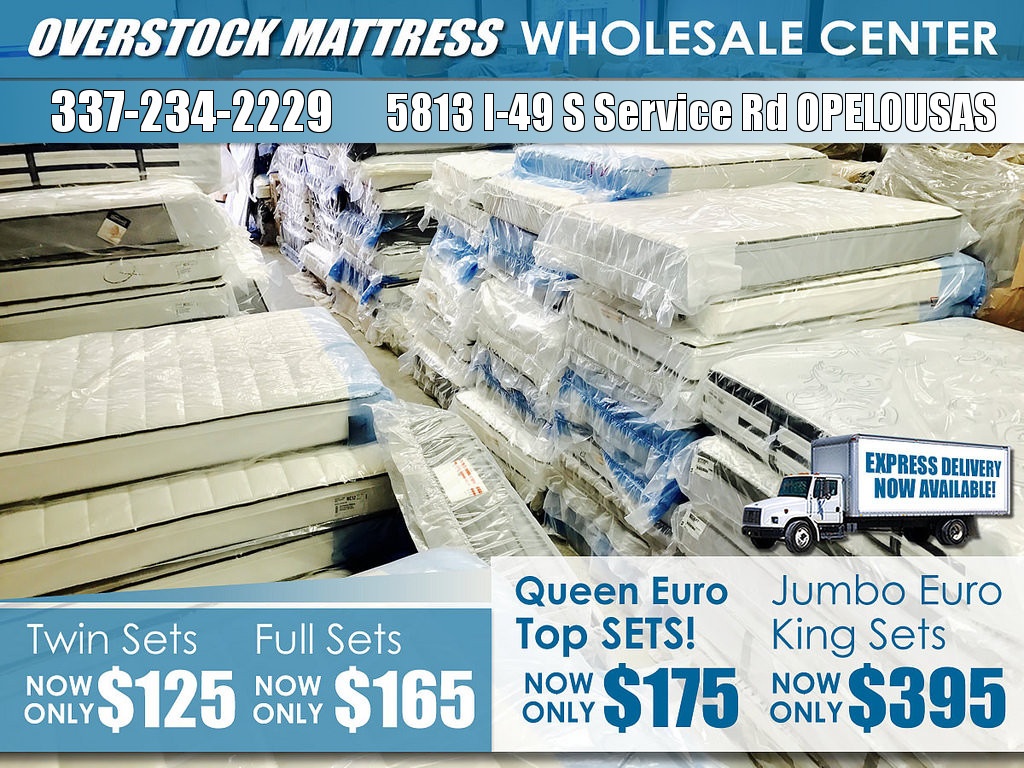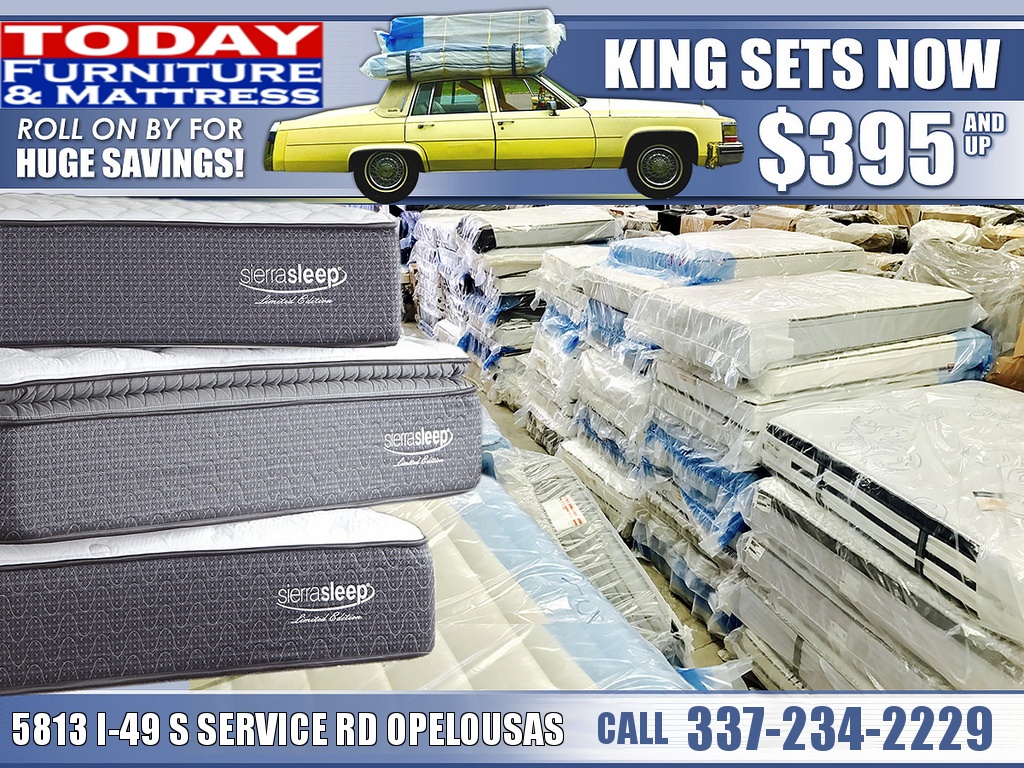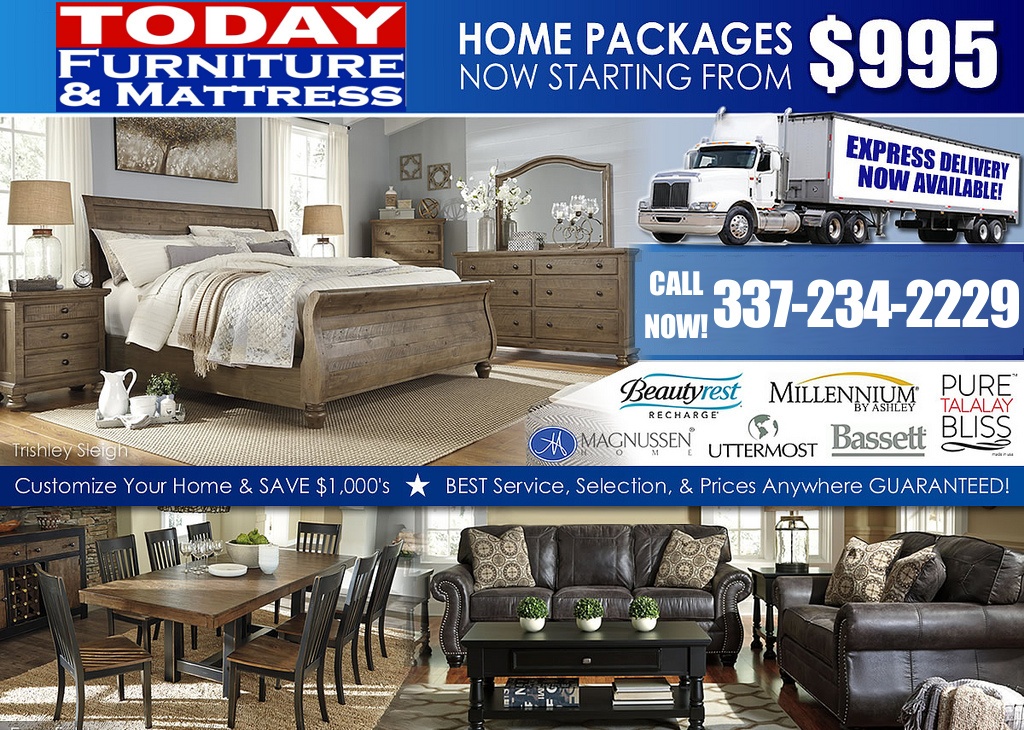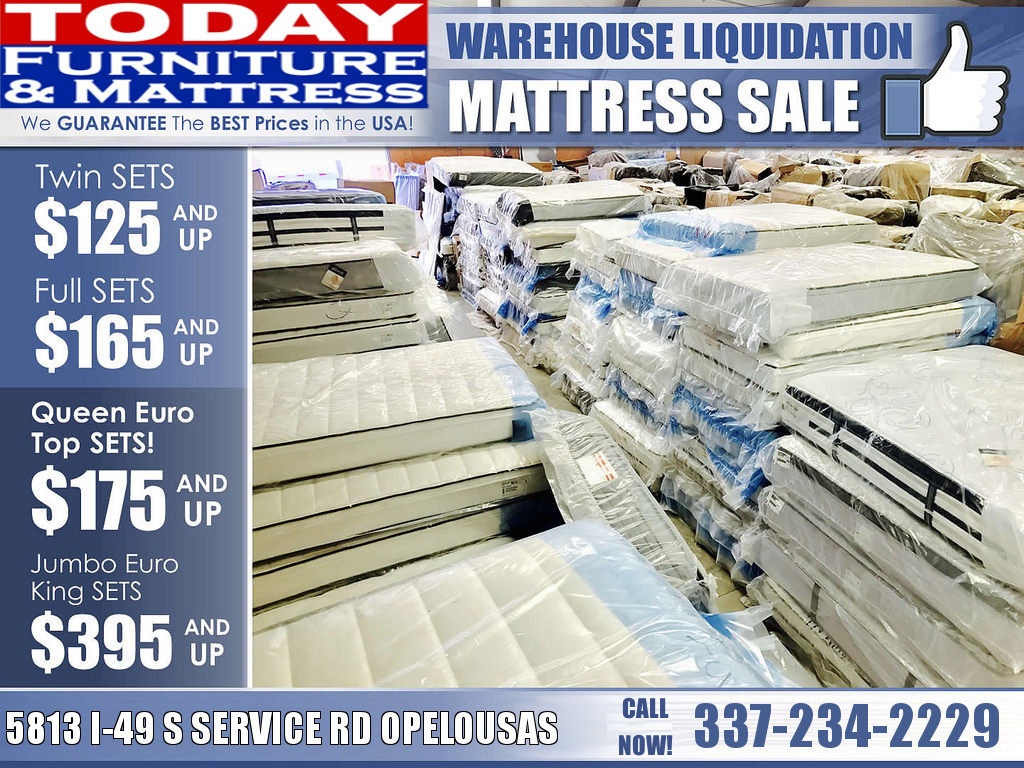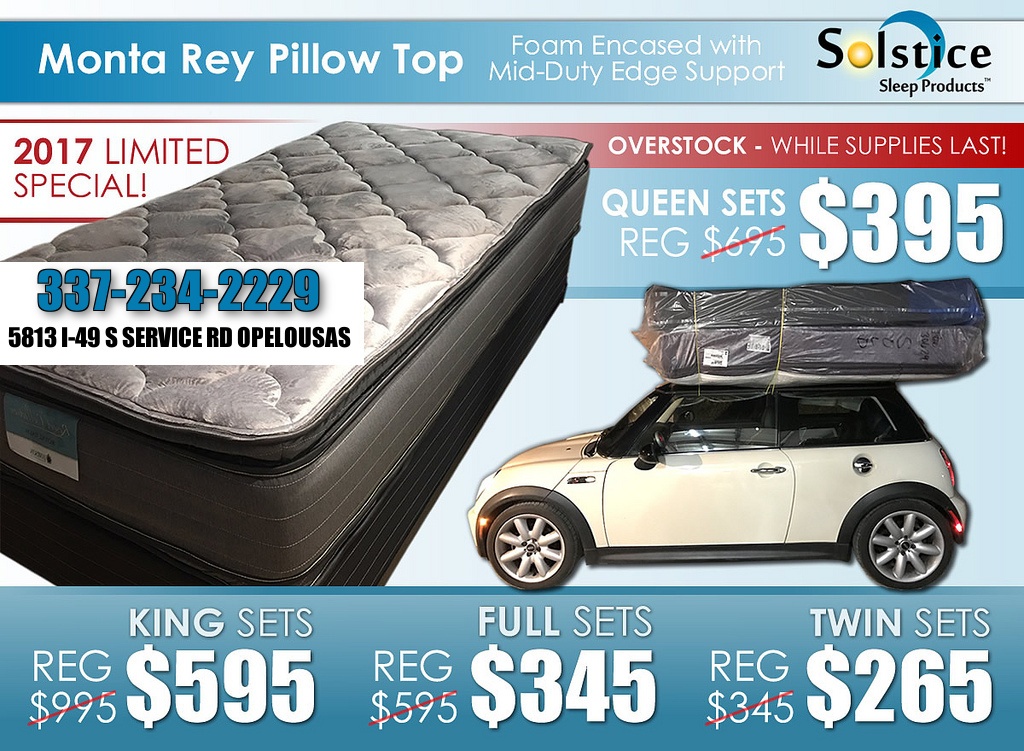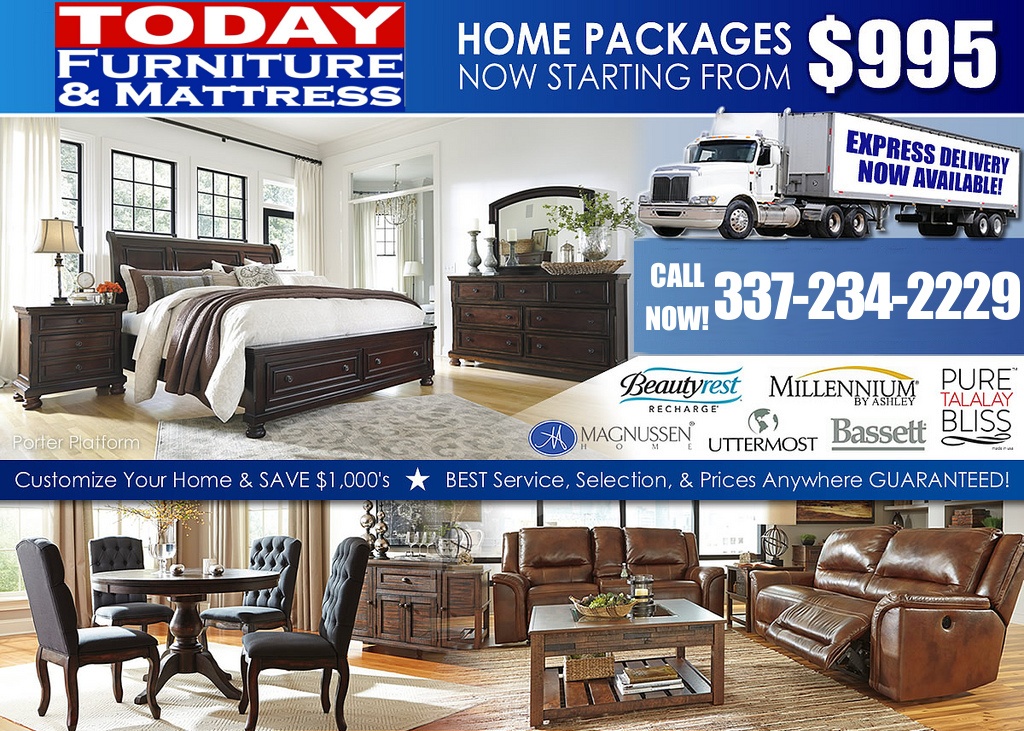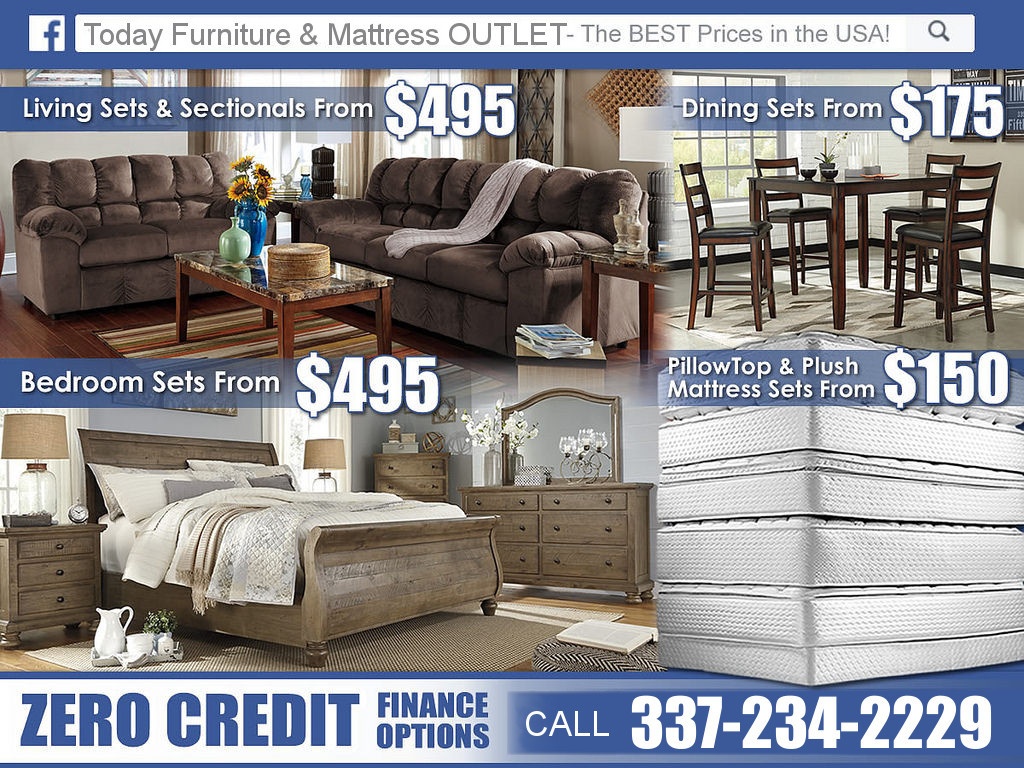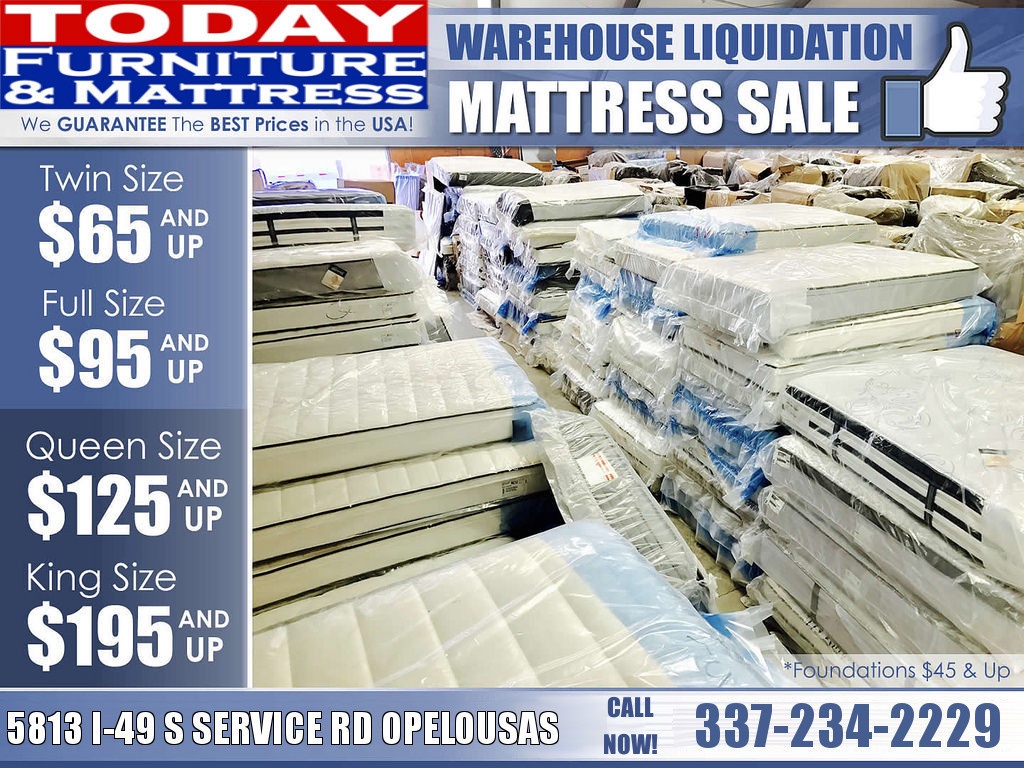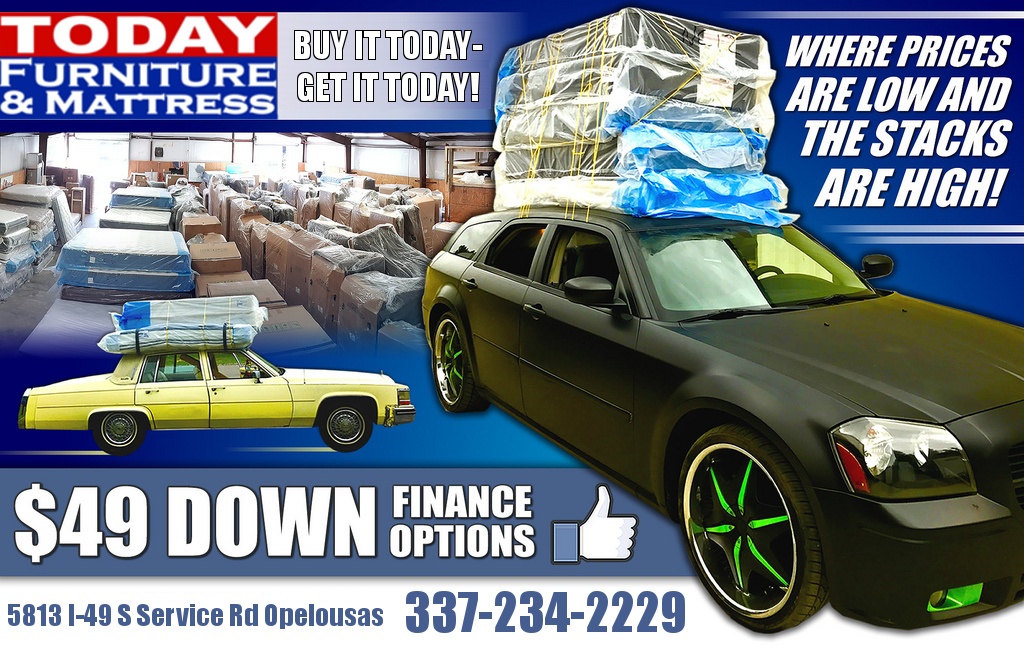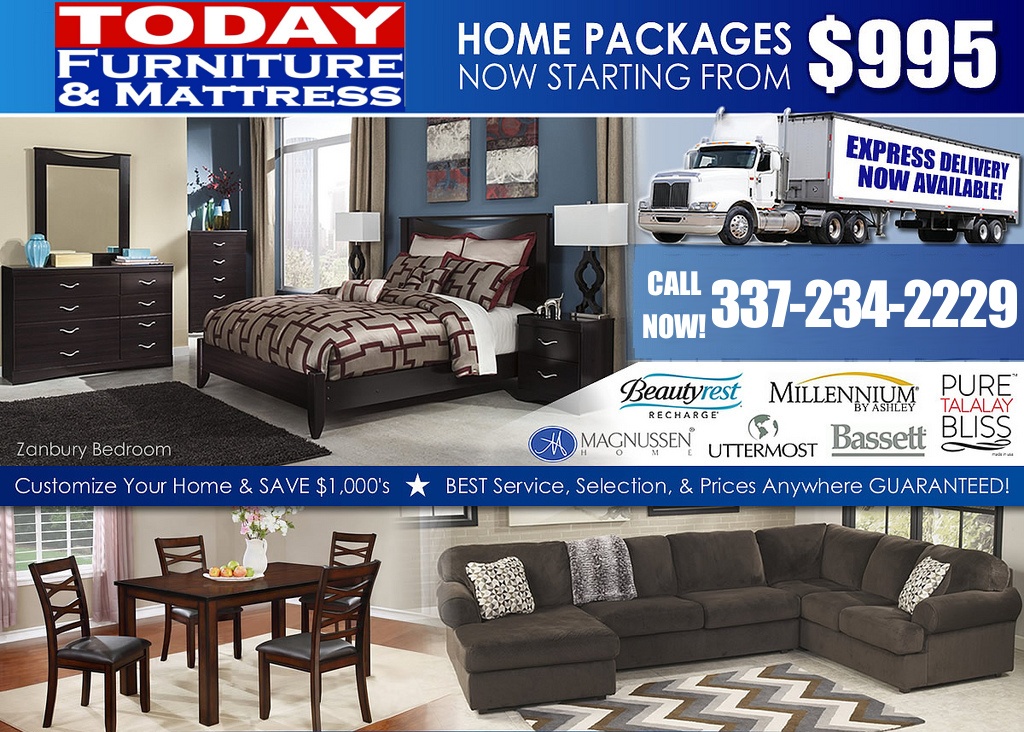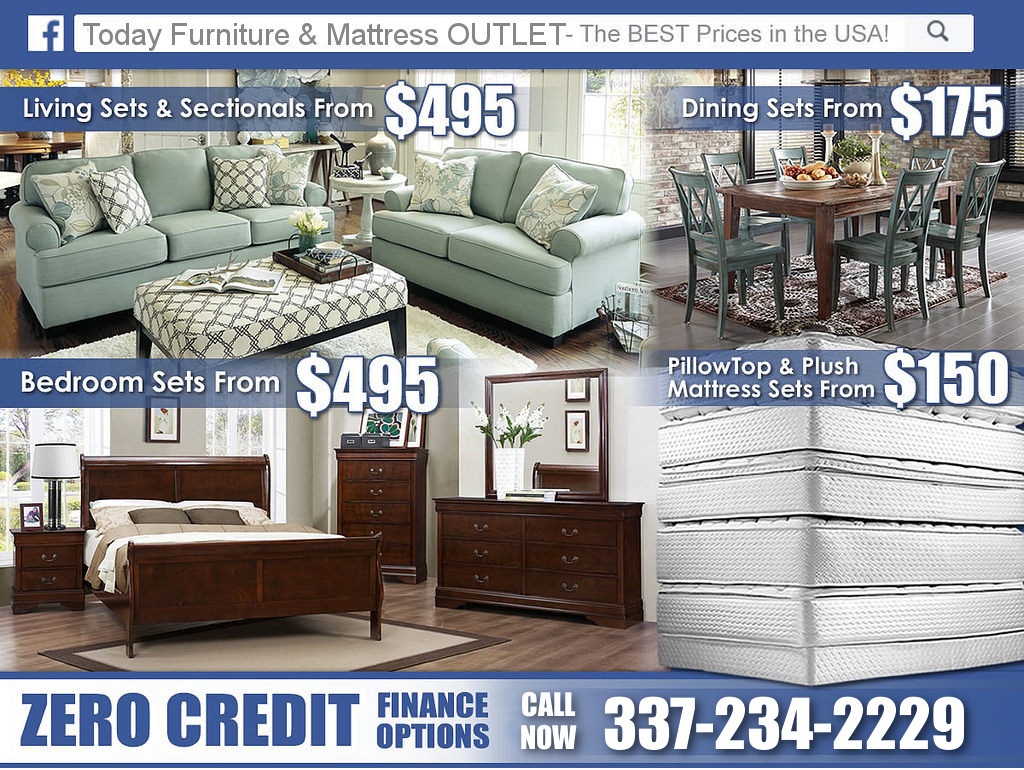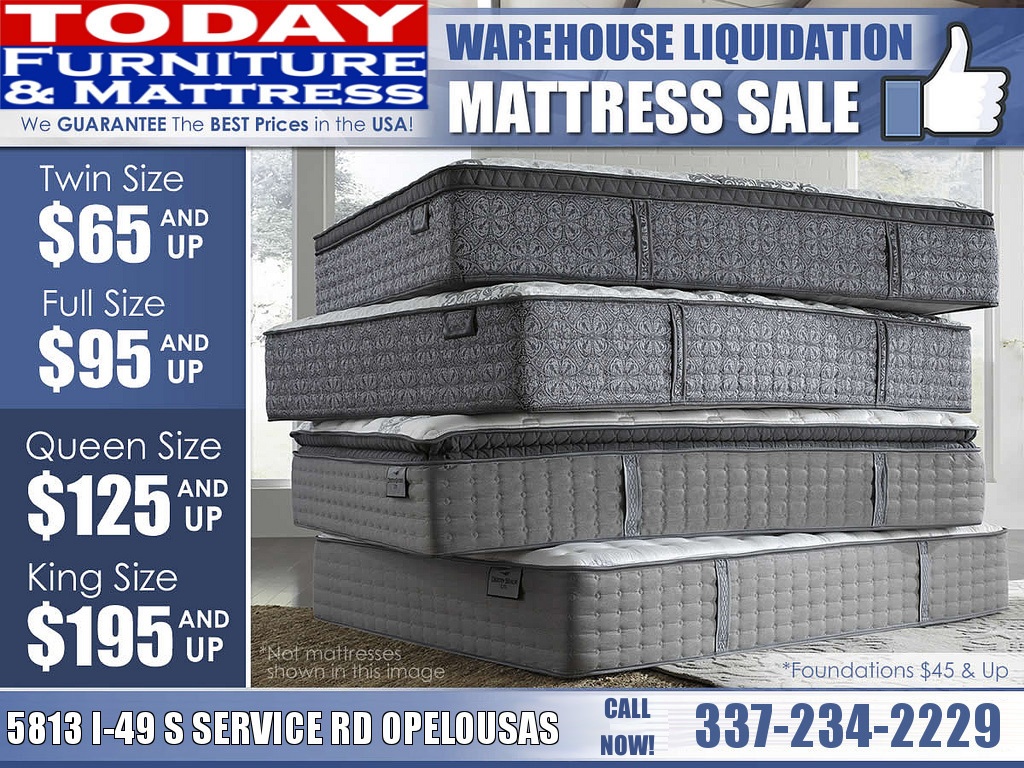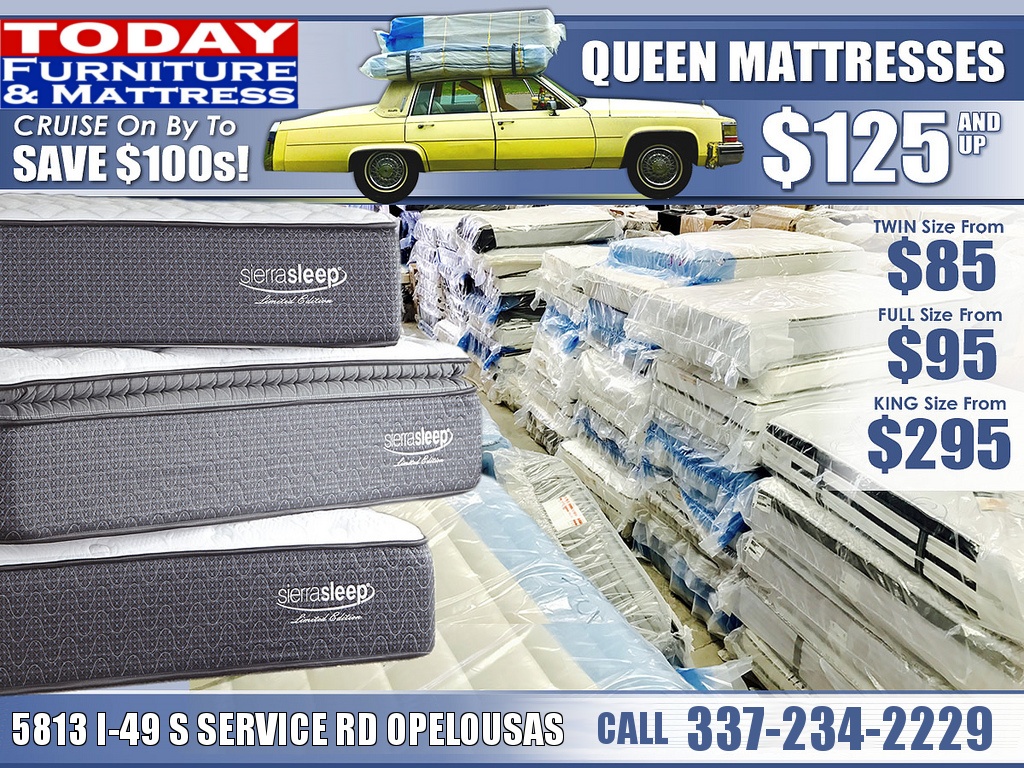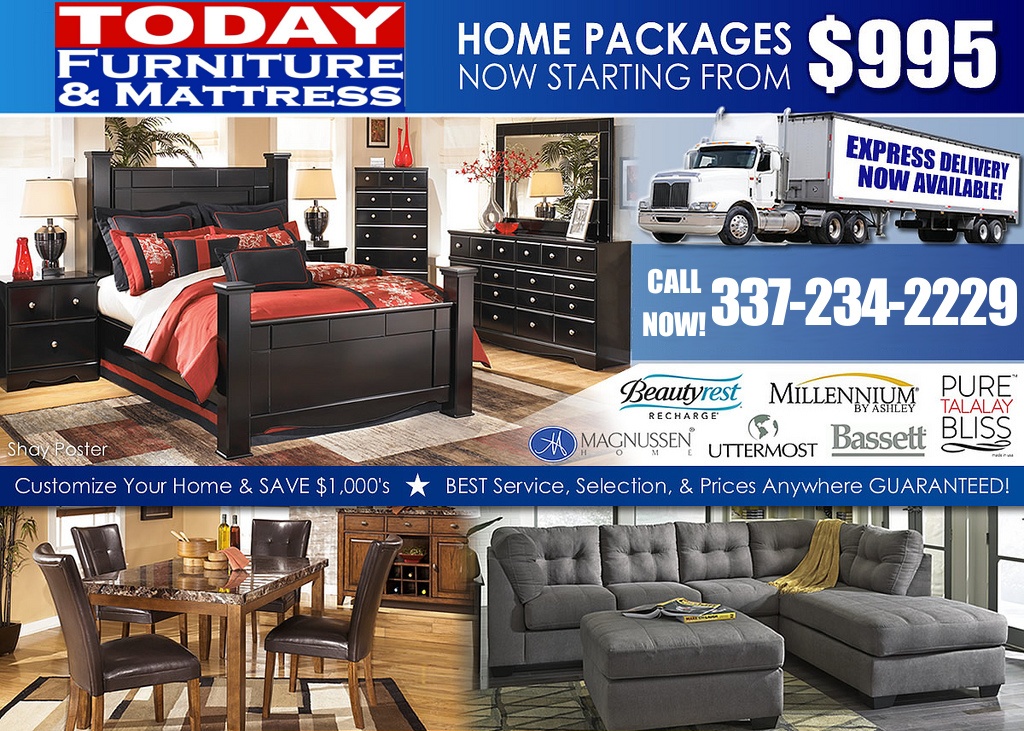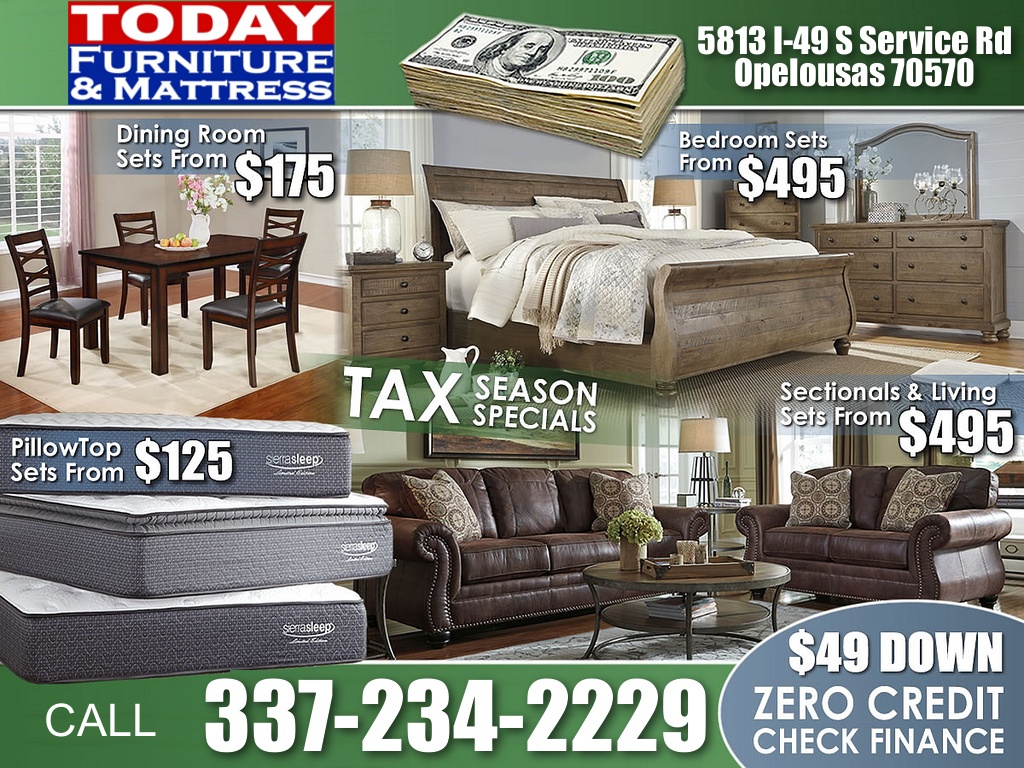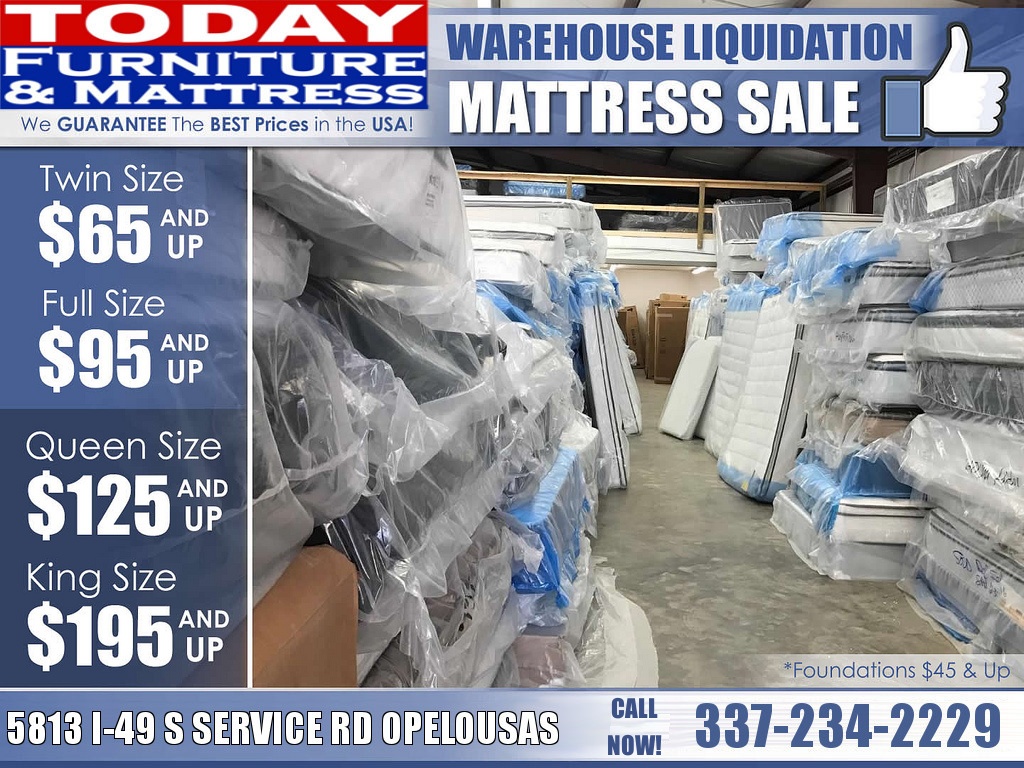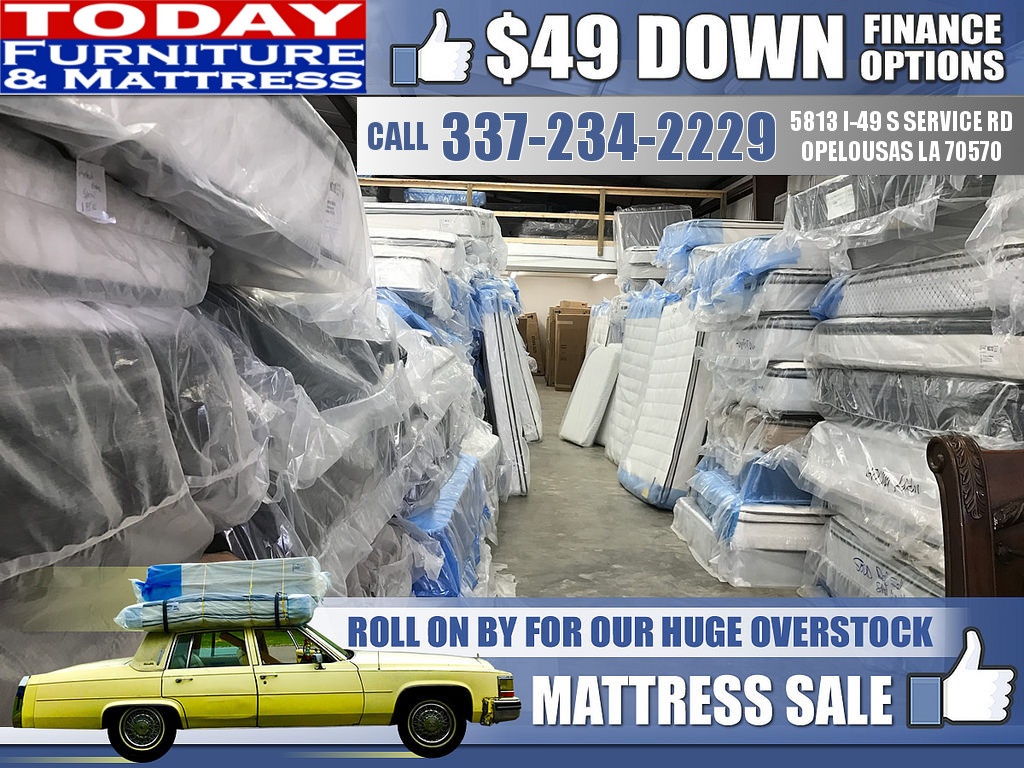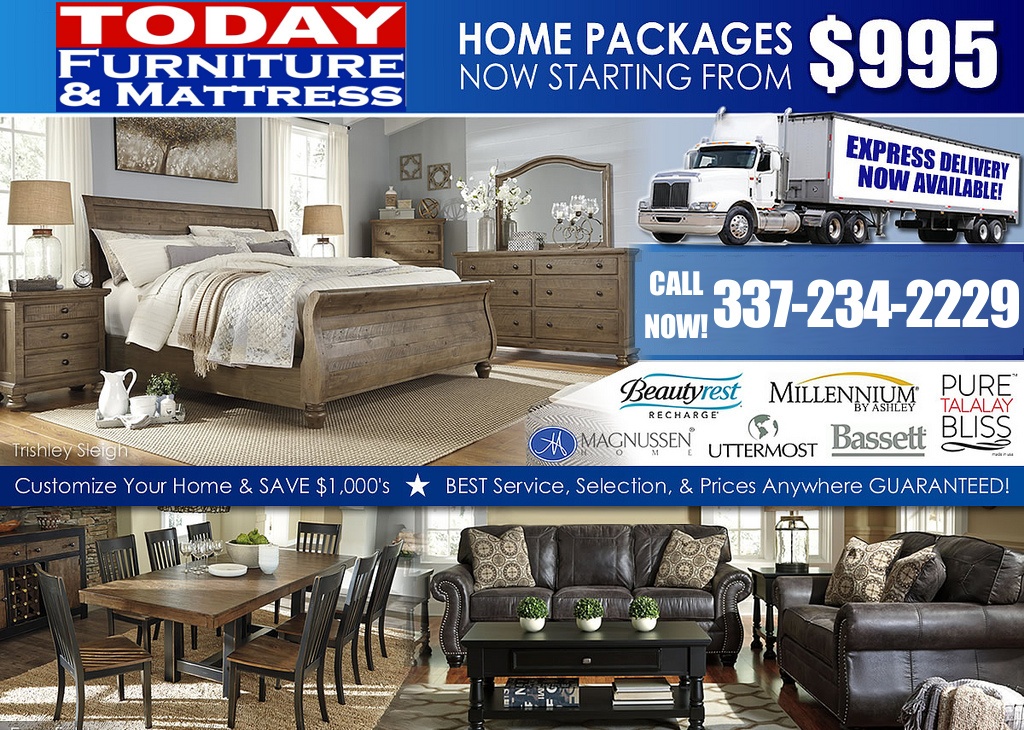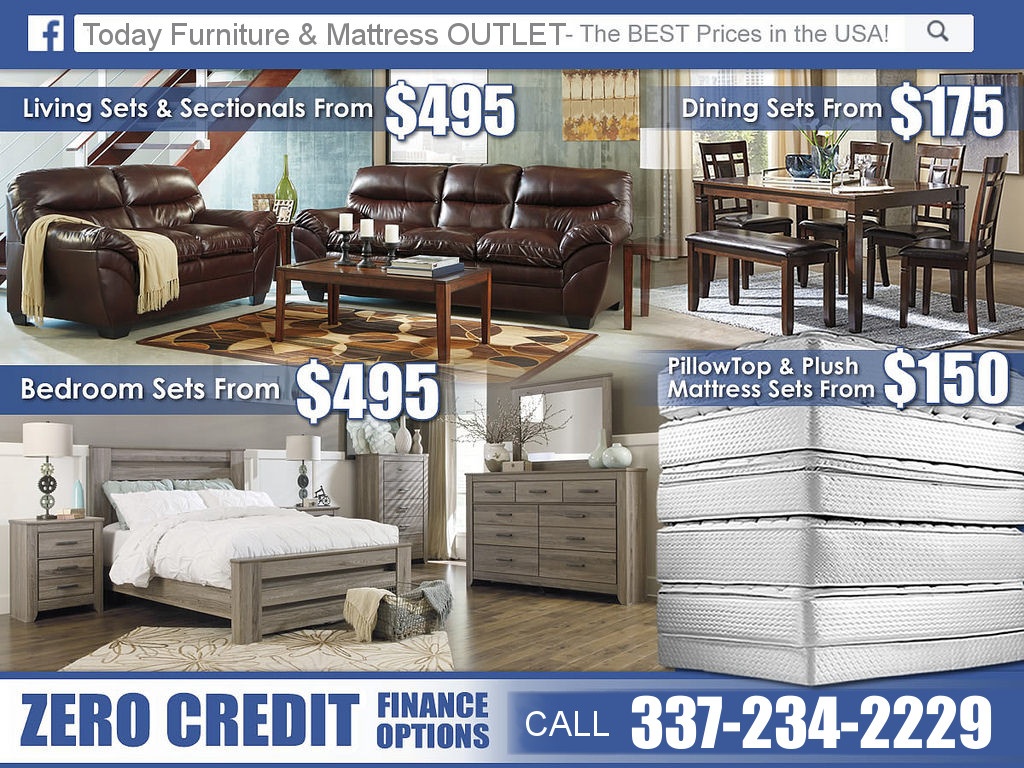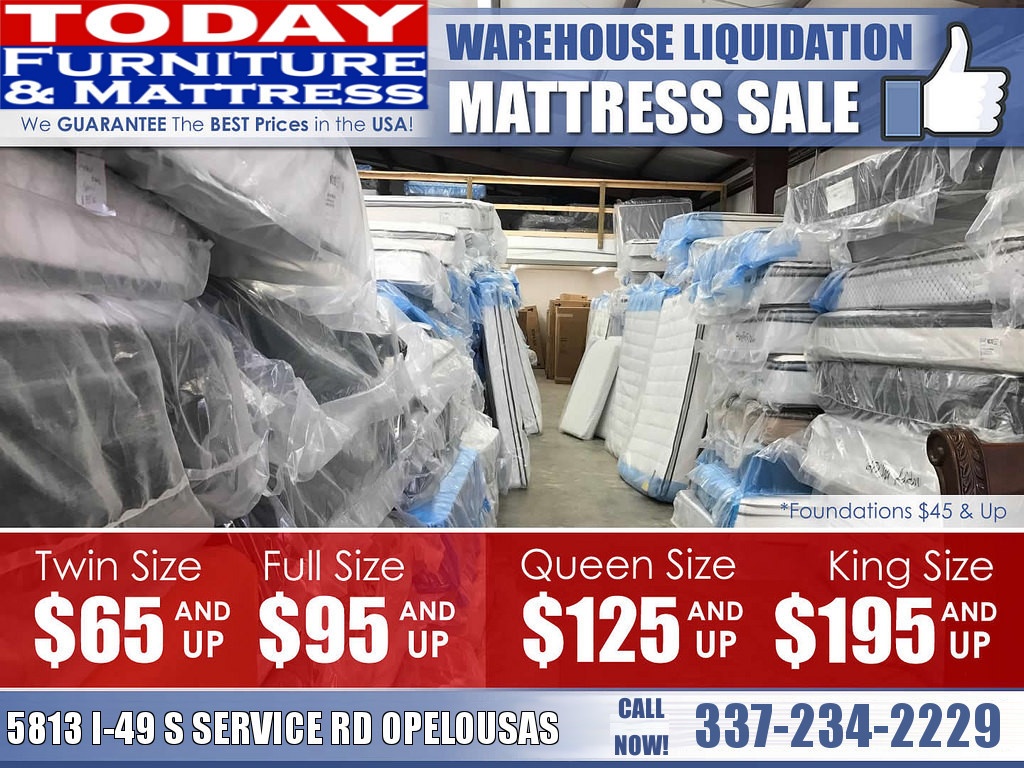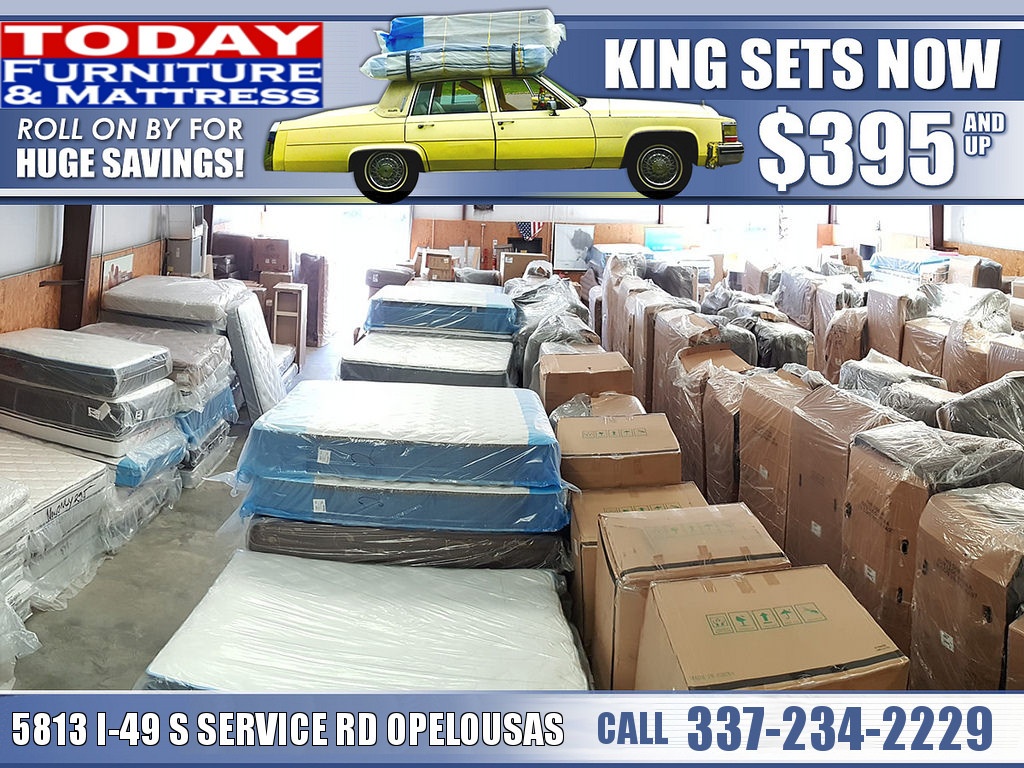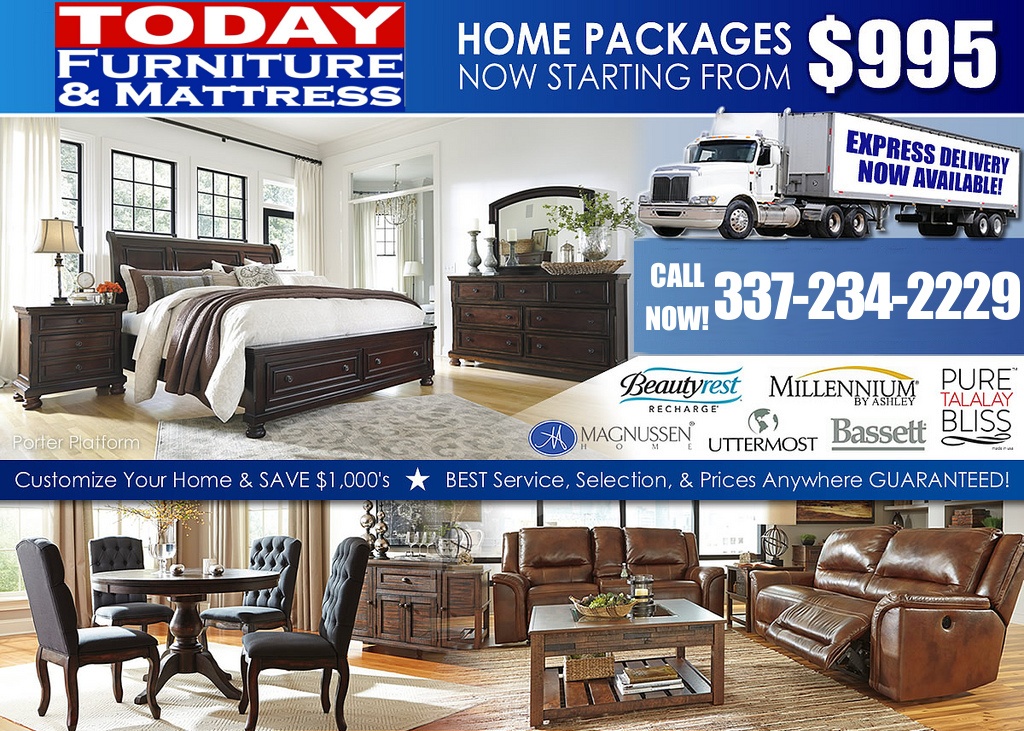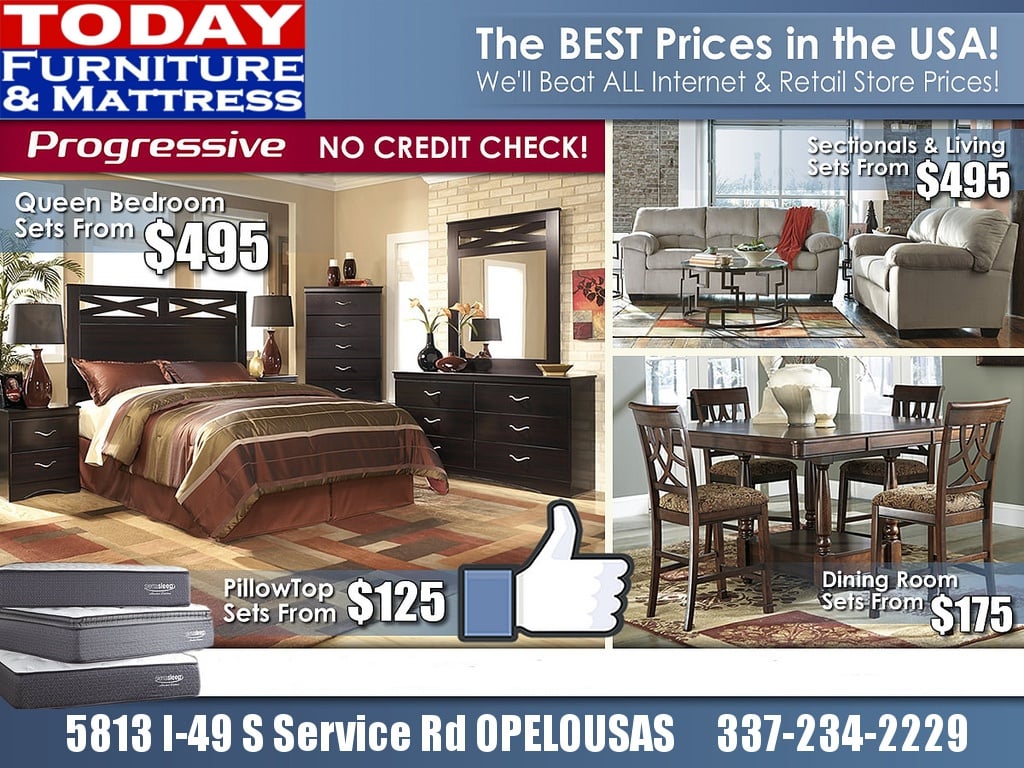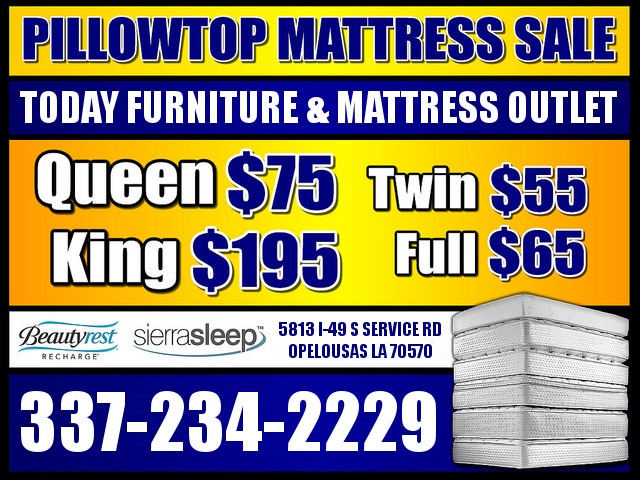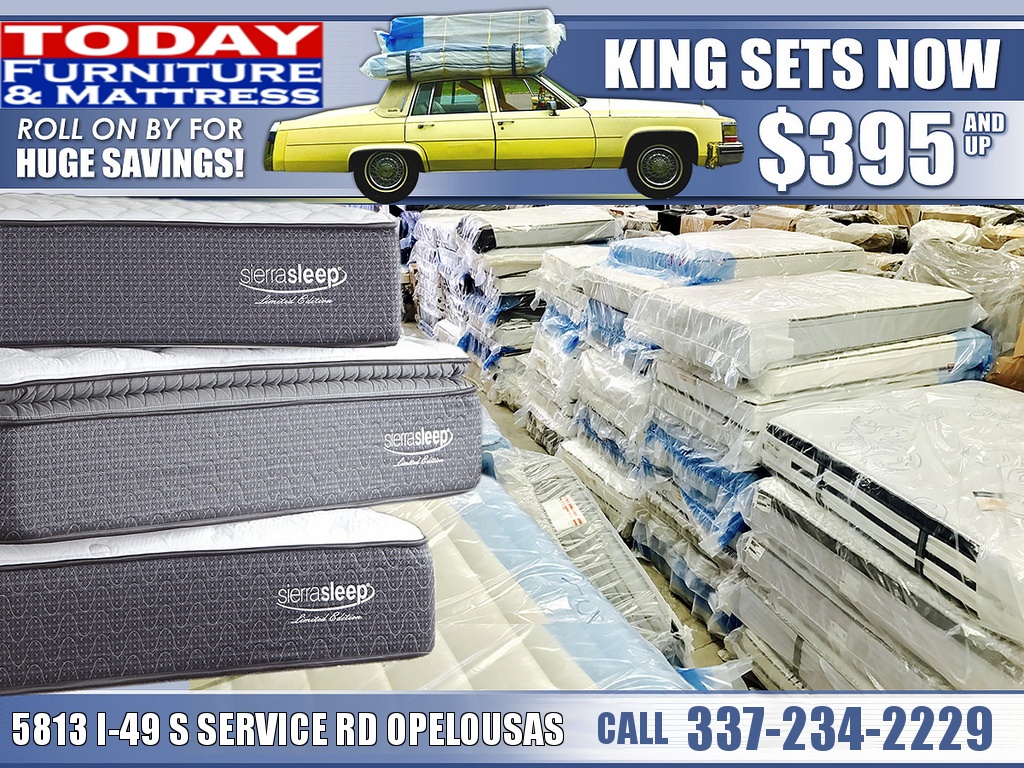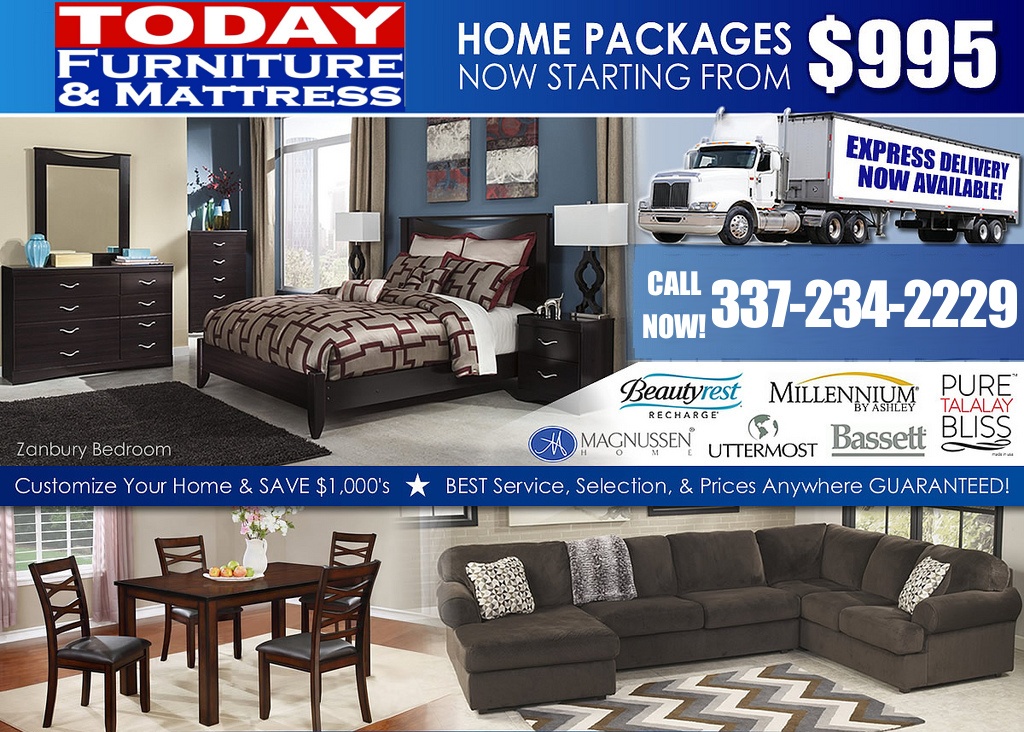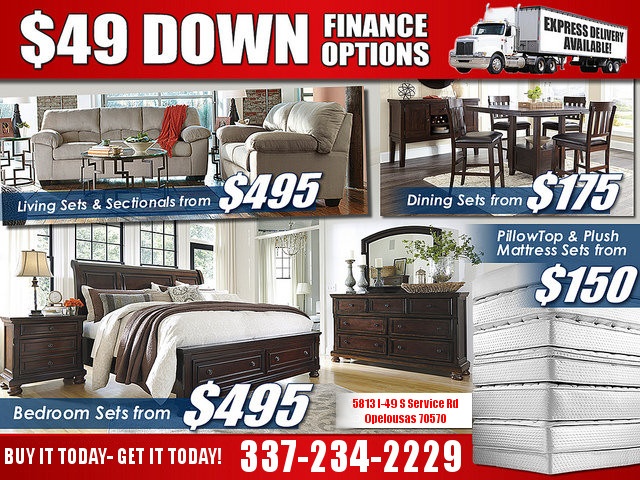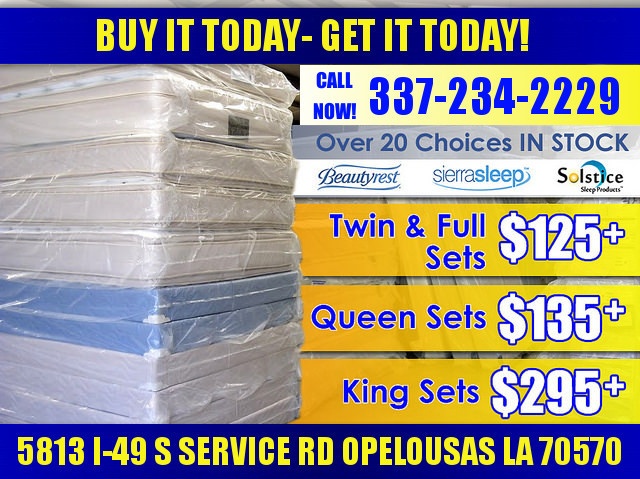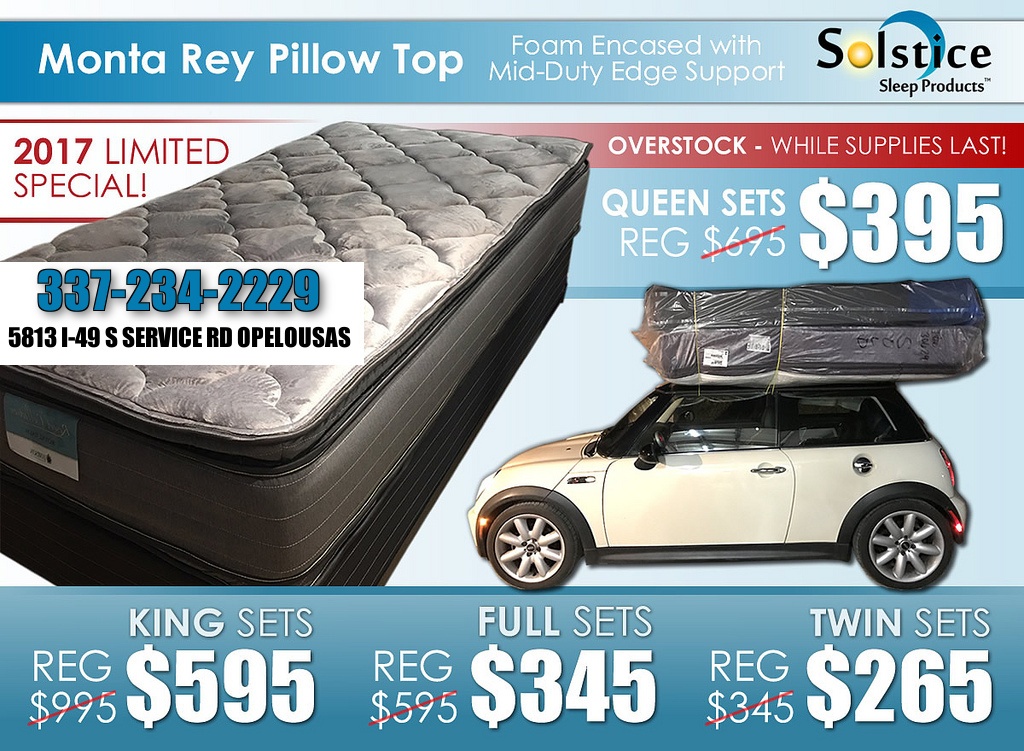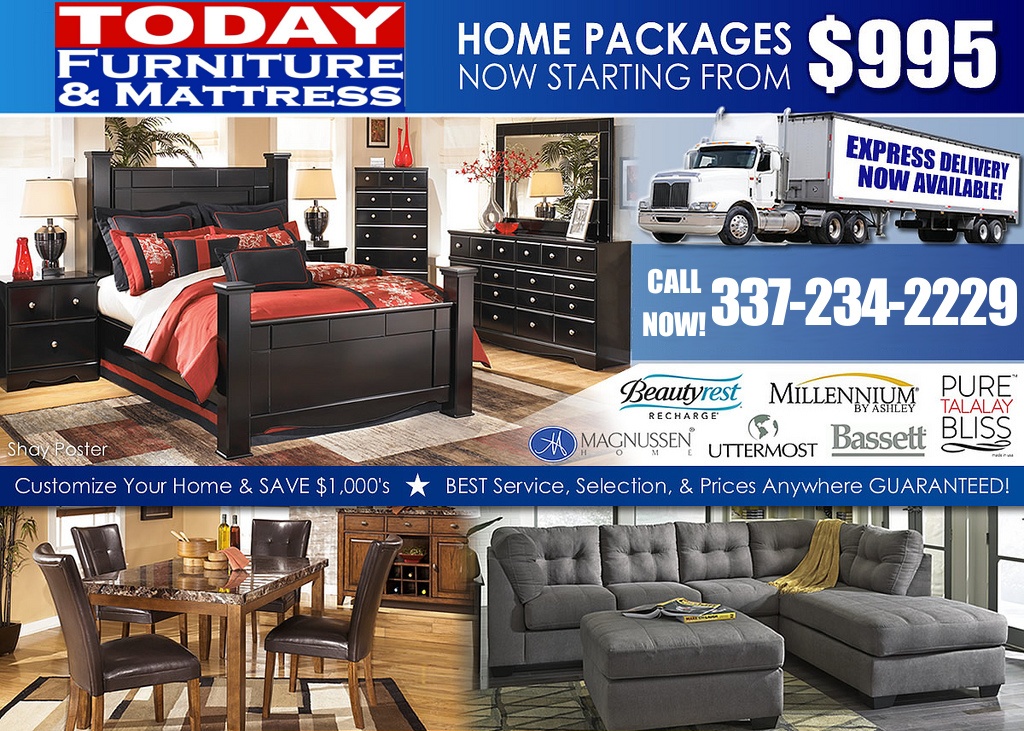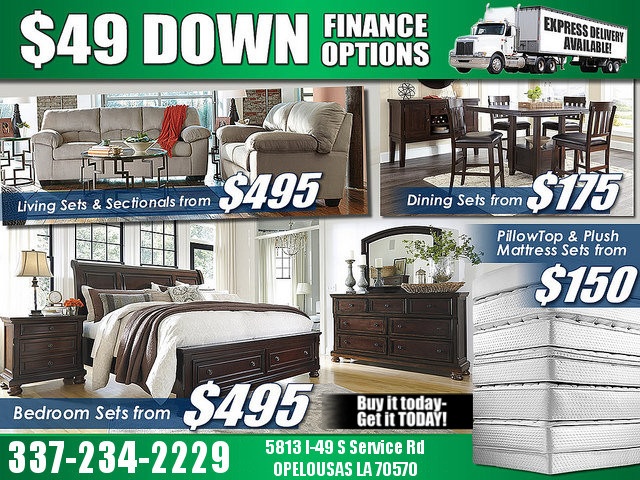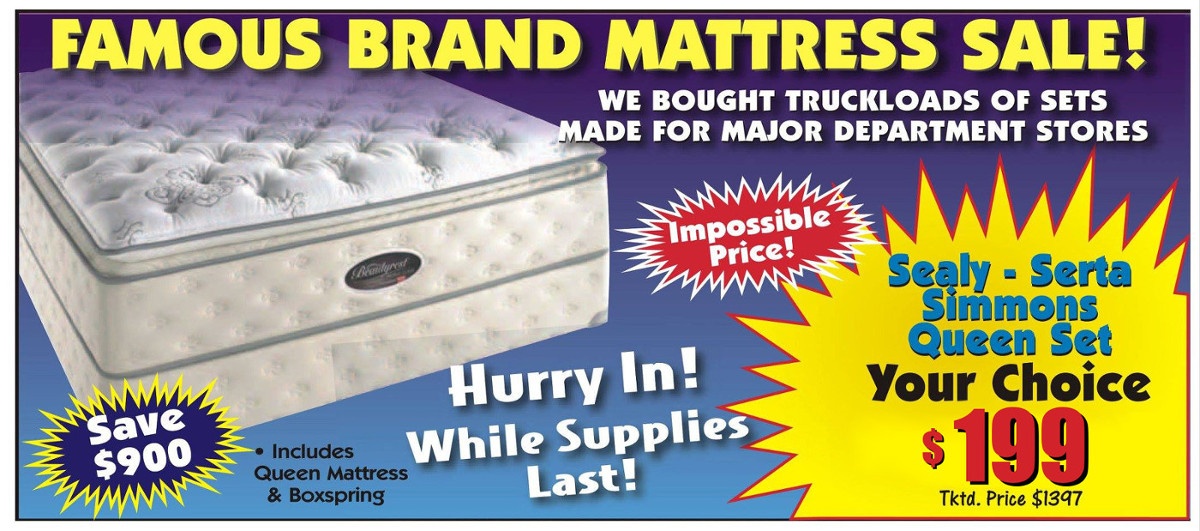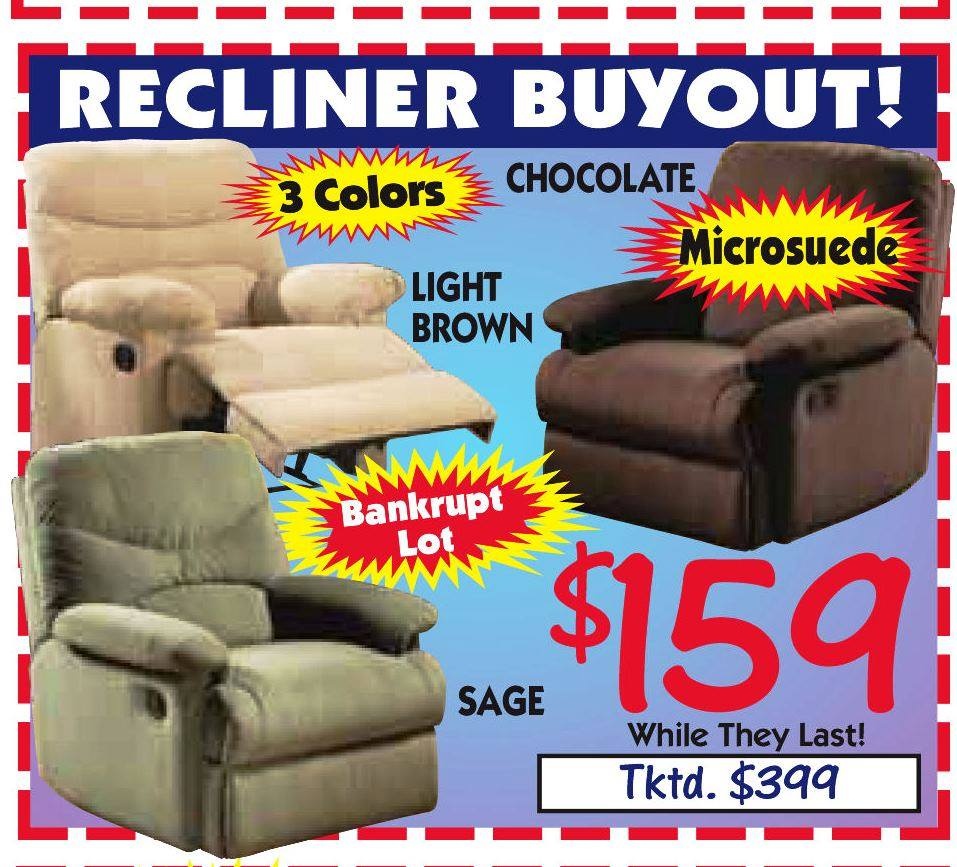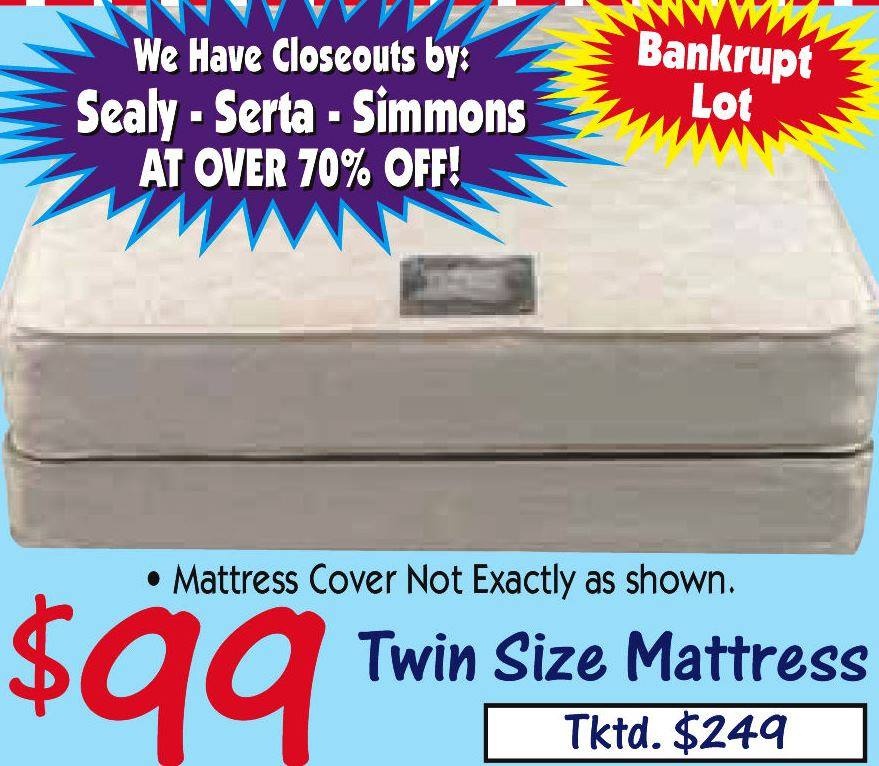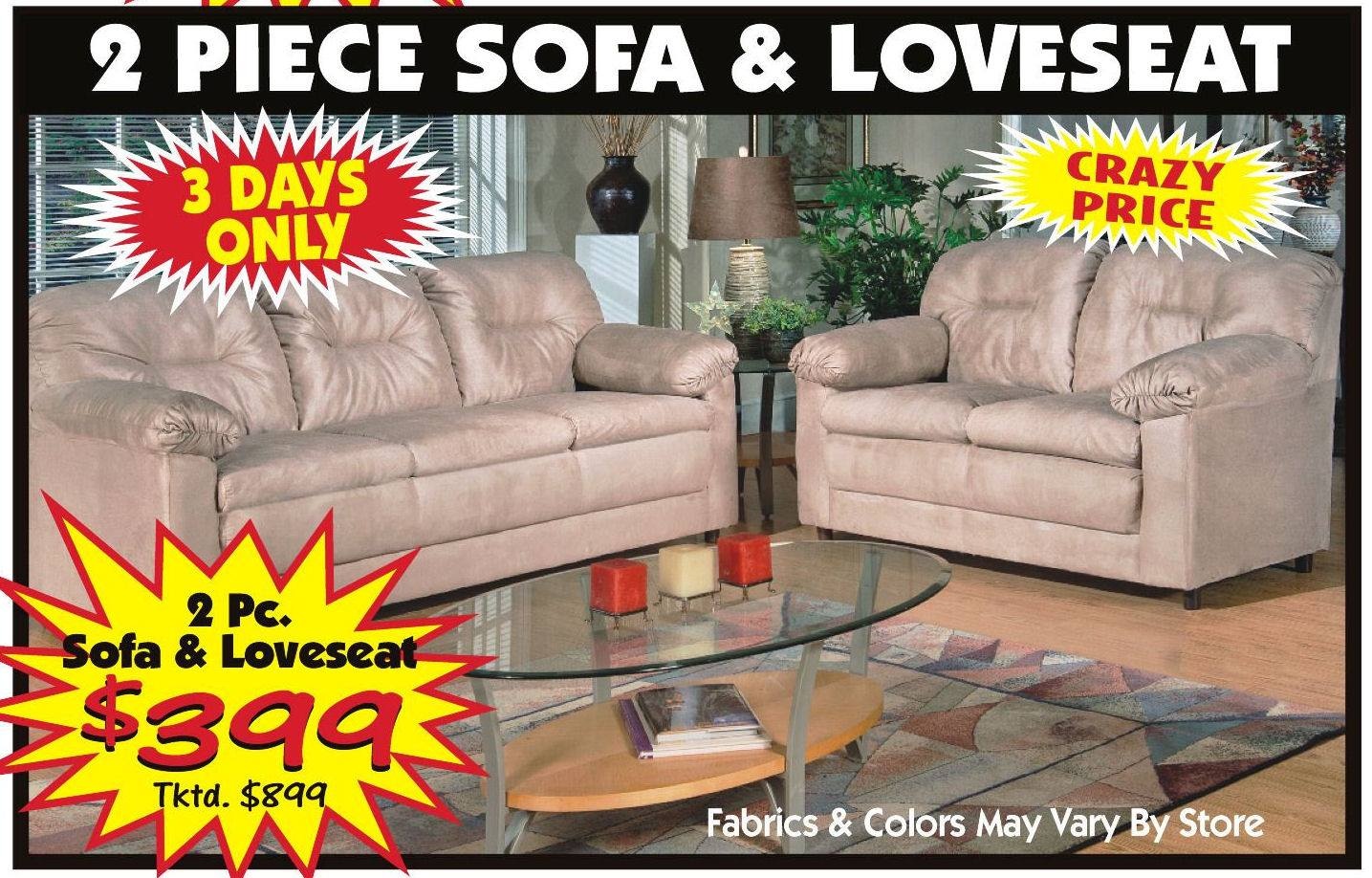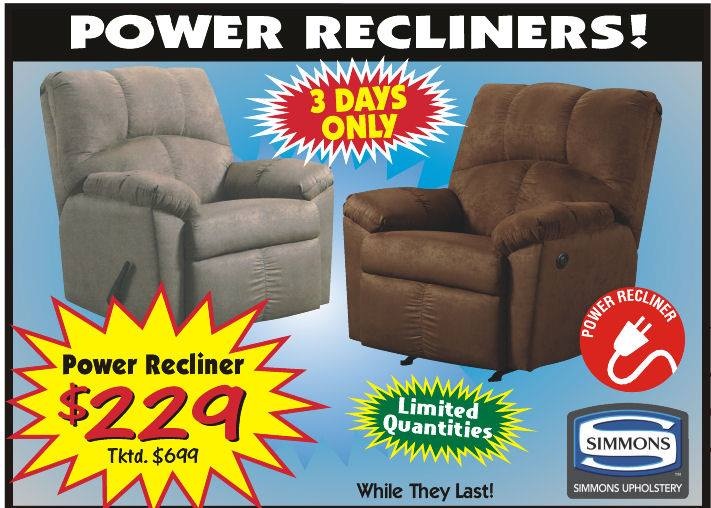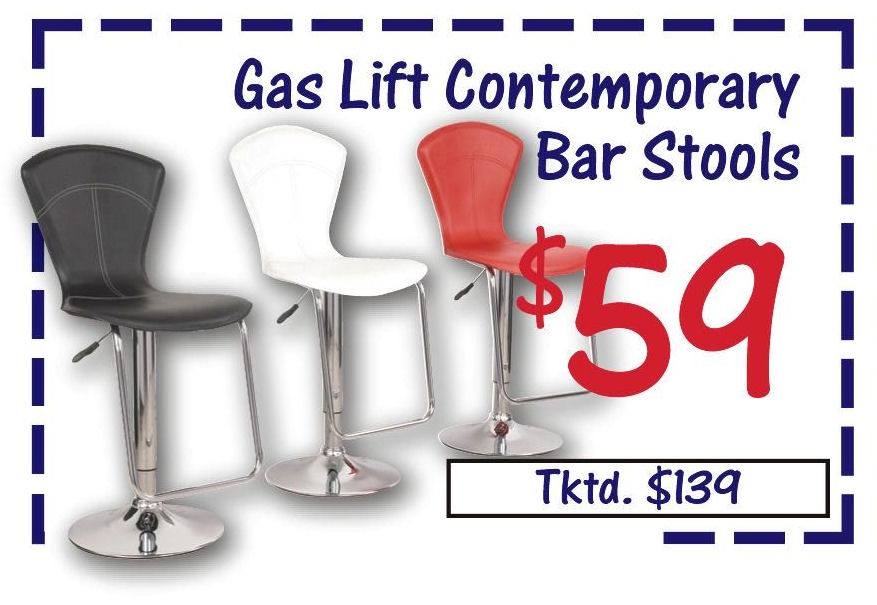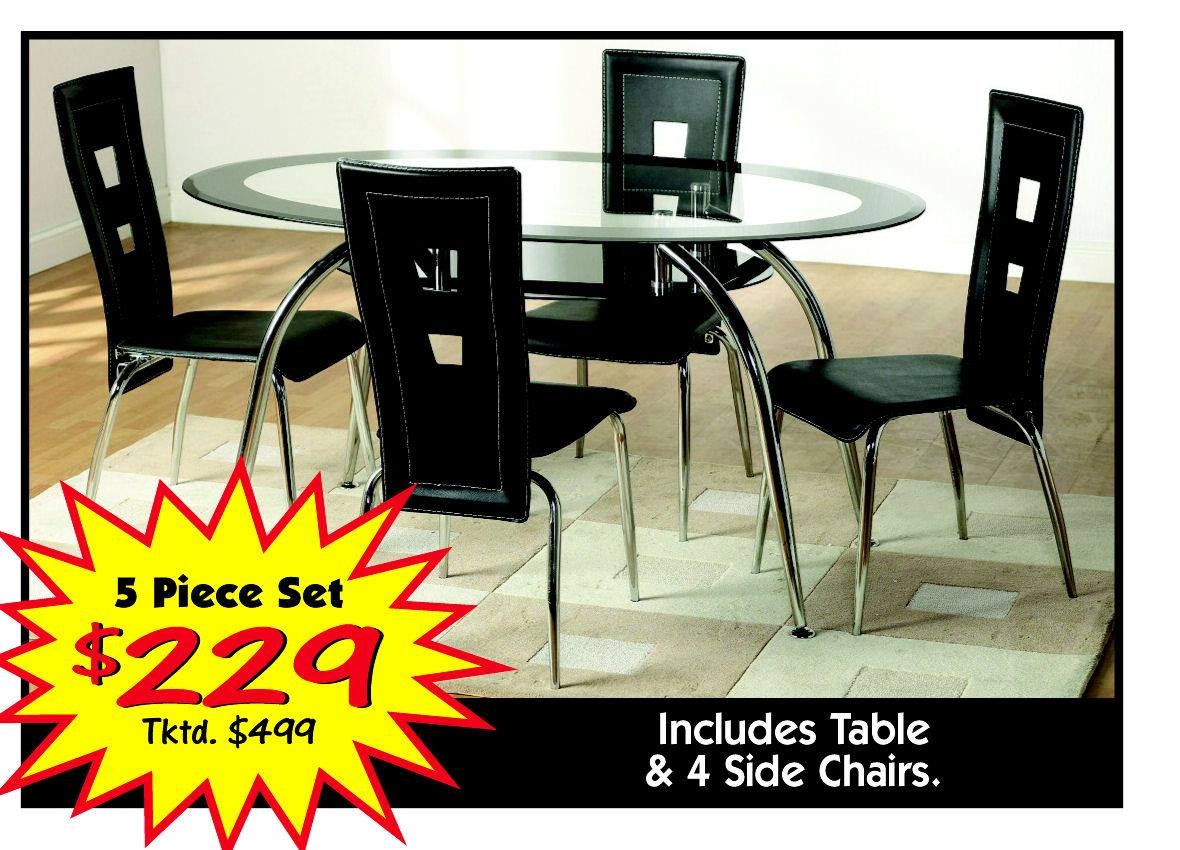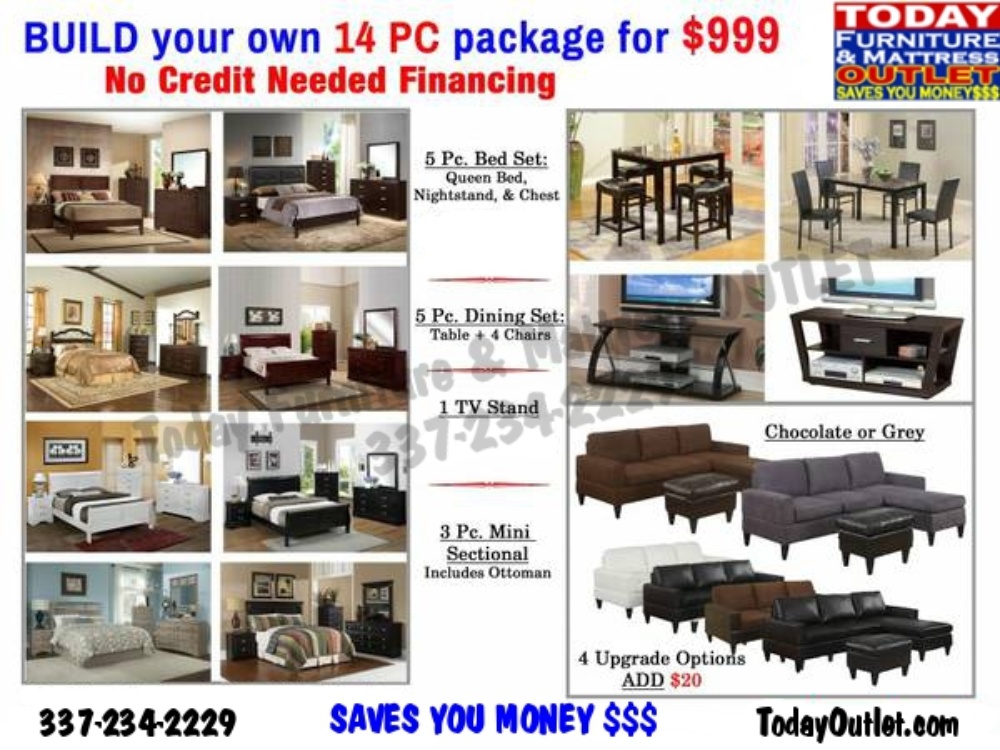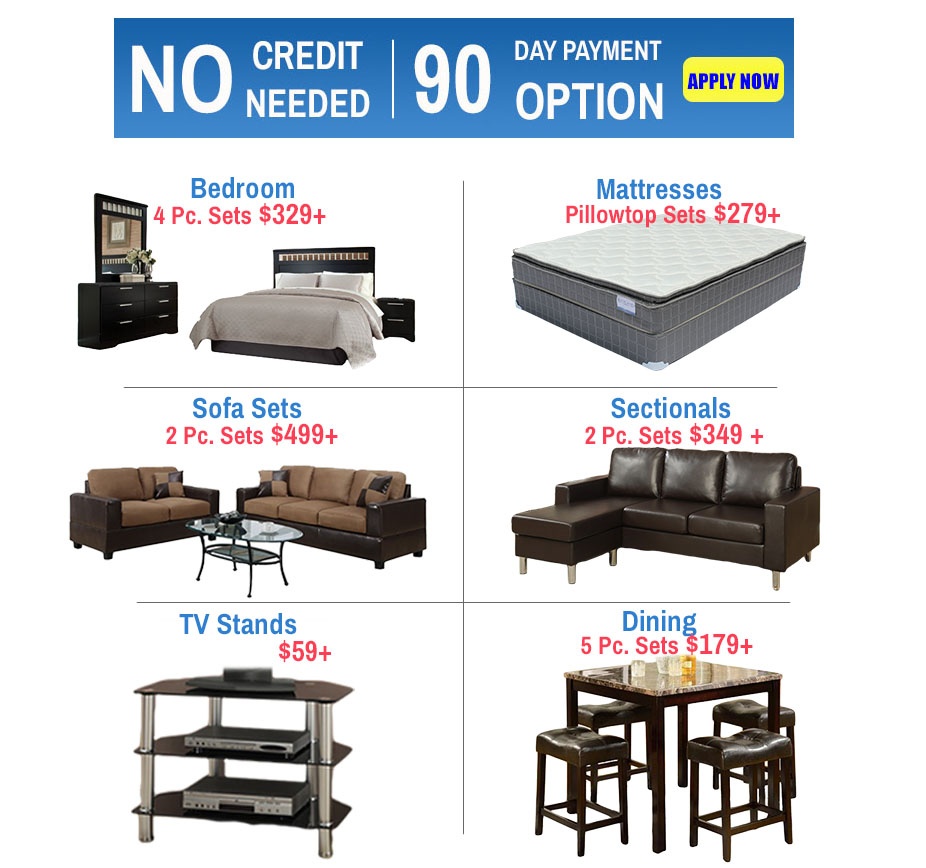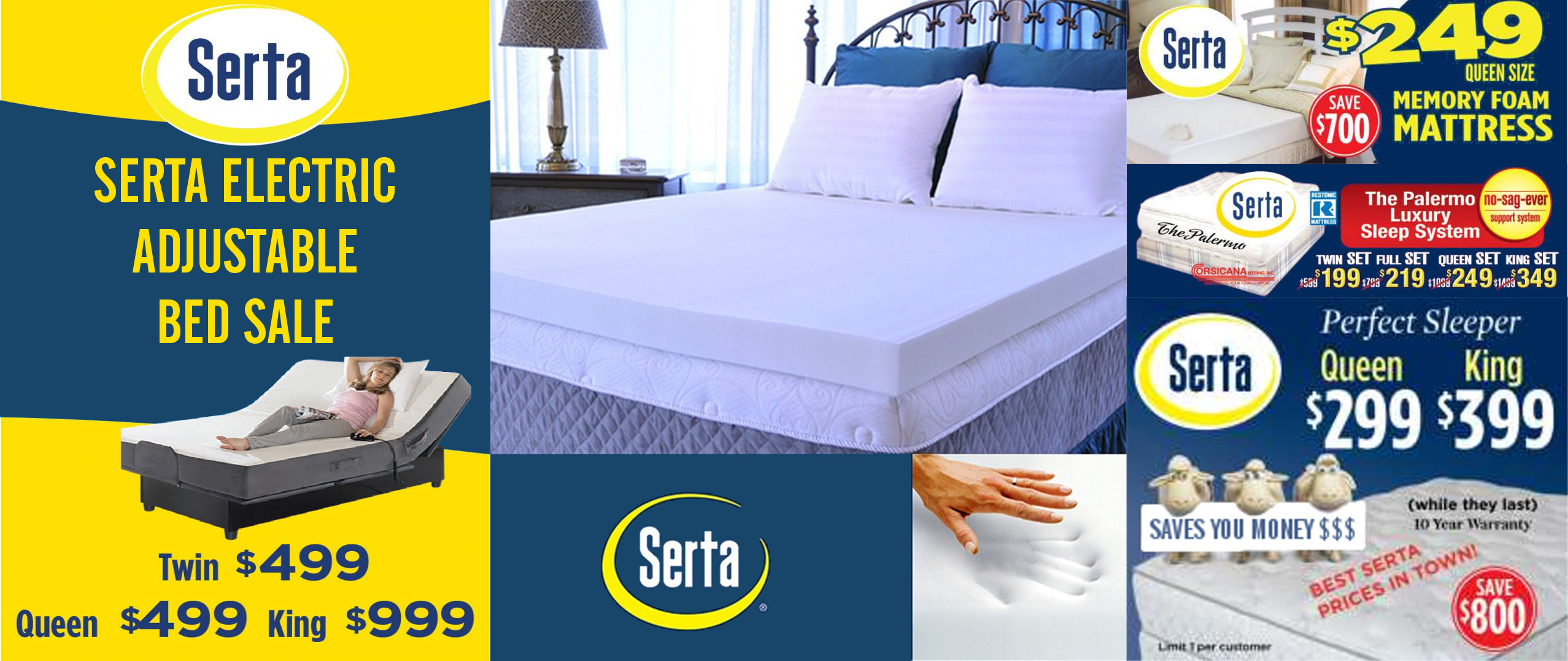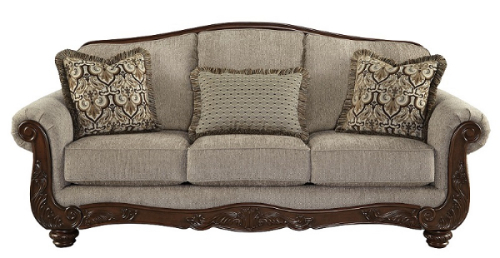 SAVES YOU MONEY $$$
Today Furniture & Mattress Outlet offers a unique BUY IT TODAY - GET IT TODAY shopping experience that won't have you waiting weeks or months to enjoy your furniture! New inventory constantly arriving - Many one of a kind or few of a kind!




WAREHOUSE ONLY- ALL PICK UPS IN OPELOUSAS





At Today Furniture & Mattress Outlet, we are dedicated to providing our customers with friendly service and great products at amazing prices because We value your business! We have made it our mission to provide quality furniture and bedding in our customer-driven approach. Our boss' policy is to "sell it cheap and tell the truth" and that's exactly what we do here!

Our courteous and professional team is here to assist you by answering your questions to get you the furniture that meets your needs & requirements.

To learn more about Today Furniture & Mattress Outlet, and the products we offer, please call us at (337)942-9000.
5813 I-49 S Service Rd
Opelousas, LA 70570
(337)942-9000
*WAREHOUSE- ALL PICK UPS IN OPELOUSAS ONLY*
216 E Pont Des Mouton Rd
Lafayette, LA 70507
(337)234-2229